TV BITS: Michelle Williams & Chad Johnson Share Their Road To Marriage On New Reality Show + More Drama At Calvary! 'Greenleaf' Gets Season 4 Renewal + Sneak Peek At Remy Ma & Papoose's New Show
Sep 20 | by _YBF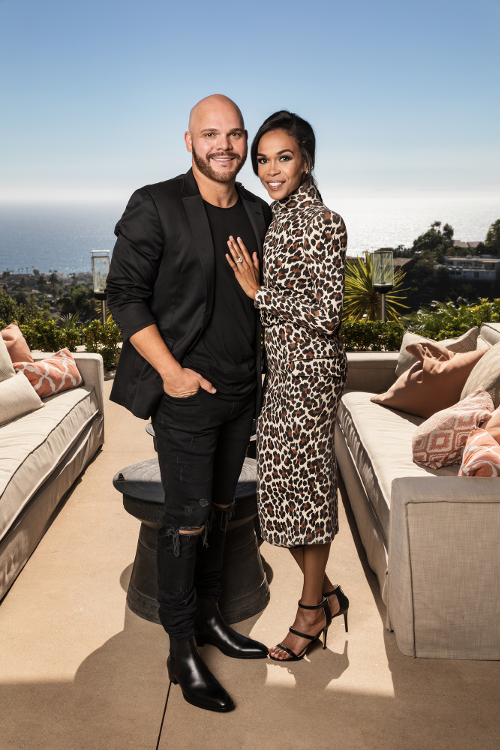 Michelle Williams and her fiance Chad Johnson will take fans with them on their way to the alter on their brand new reality series, "Chad Loves Michelle."
Also, "Greenleaf" has been renewed for a fourth season and we have a sneak peek at Remy Ma and Papoose's new reality show. Get it all inside...
Michelle Williams and her fiance Chad Johnson are taking their love to television!
The former Destiny's Child singer and the sports chaplin will let fans follow them on their way up the alter on their brand new reality sereies, "Chad Loves Michelle," set to premiere on the OWN Network in just a few months.
The couple - who met at a spiritual retreat in Arizona and got engaged in March after a year of dating - is super religious. They decided they are going to wait until they're officially married before they consummate their relationship/marriage.
"Having been together for a year and never in the same city for more than seven days, the newly engaged couple is turning to intensive pre-marital counseling to help prepare them for life together as husband and wife," the press release reads. "Both are relocating to Los Angeles from different cities in the months leading up to their wedding, but not to the same bedroom."
News of their new show comes on the heels of Michelle voluntarily admitting herself into a rehab facility after revealing her battle with mental health issues. Michelle and Chad will put their lives on full display as viewers will get to see the couple tackle everyday issues.
"Chad Loves Michelle" is set to premiere Saturday, November 3rd at 9pm EST.
Also coming to OWN: Will Packer's dating series "Ready to Love," hosted by comedian/radio host Thomas "Newphew Tommy" Miles, is two-night premiere on OWN Tuesday, October 23rd at 10:30pm EST and Saturday, October 27th at 10pm EST, and will air Saturdays at 10pm EST for the remainder of its series run.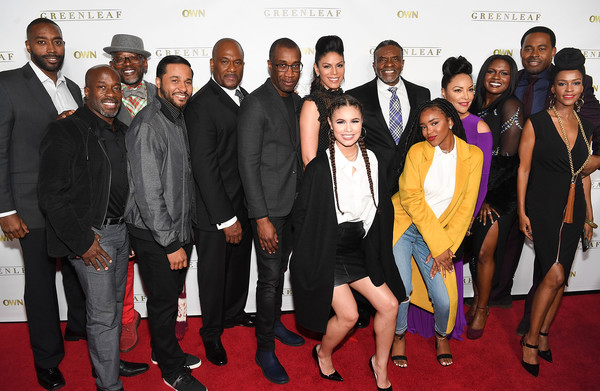 "Greenleaf" is killing TV ratings, so it comes as no surprise the show has been renewed for a FOURTH season!
The announcement comes right after the megachurch-drama reached a season high. The show's September 12th episode brought in 2.3 million viewers. Wow! It was the #1 telecast of the night for African American viewers across all of broadcast and cable.
Are y'all ready to see what Grace Greenleaf, Lady Mae Greenleaf and Bishop Greenleaf will get into on the next season? We sure are.
Also coming to television...
The Mackies are having a baby! And they'll be bringing their fans with them along the way as they gear up to welcome their first bundle of joy TOGETHER. Rem has a teenage son from a previous relationship and Pap is the father of three children.
Remy Ma and Papoose are bringing Black Love to their three-part VH1 special titled, "Meet The Mackies" where they'll share their pregnancy journey up until they welcome their little bundle of joy. You'll recall, Rem made a surprise announcement that they were expecting during their wedding vow renewal back in July.
"I've been eating right, working out, and preparing for this for almost a year. We are so happy; thank you to everyone that prayed for us and sent blessings our way," she wrote in an Instagram caption, revealing the baby news.
It has been a long road to get pregnant for the couple. In early 2017, Remy and Papoose revealed they suffered a miscarriage on "Love & Hip Hop." After learning more about her fertility issues, the couple decided to try IVF to get pregnant, and it worked! She's about 6 months along now.
The couple is keeping the sex of the baby a surprise until he/she is born. She responded to a fan in the comments section of her Instagram account about the sex of the baby: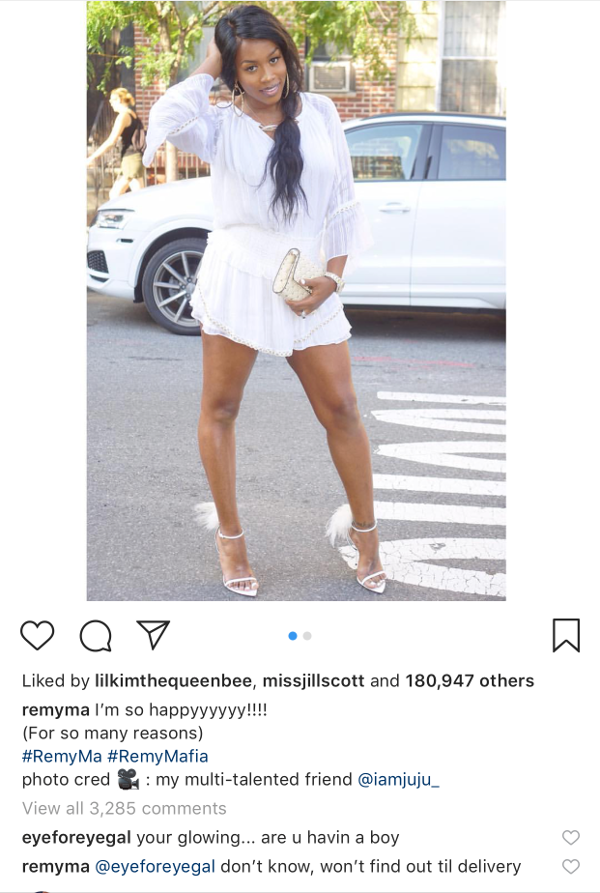 This is Remy and Pap's 2nd spin-off, following their "Merry Mackie Holiday" special on VH1 in 2017.
Peep the sneak peek at "Meet The Mackies" above and be sure to tune it when it premieres October 1st at 9/8c on VH1.
EXTRAS:
1. Hotties Michael Ealy and Mike Colter will star opposite Hilary Swank in Deon Taylor's noir thriller "Fatale." STORY
Photos: Chris Frawley via OWN