FACTS, THO?! Kevin Hart To Katt Williams - You F****D Up Your Career, Take Responsibility! + Kev's $40M Netflix Deal + Tiffany Haddish Takes Over Daytime TV
​
Sep 21 | by _YBF
​ ​ ​ ​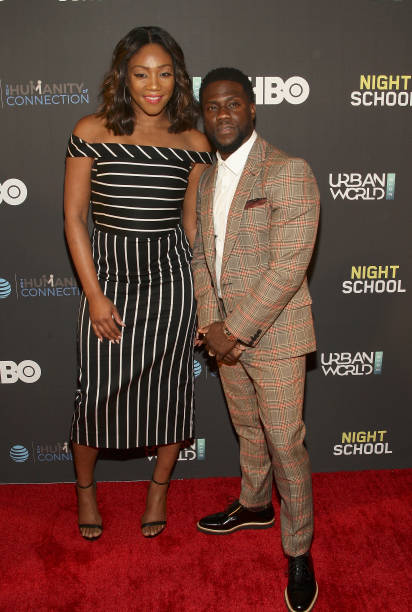 Kevin Hart is frustrated and he's letting Katt Williams HAVE IT! The funnyman is fact checking Katt and he isn't NOT sugar coating ANYTHING. Get into his rant, plus watch Tiffany Haddish co-host "Live! With Kelly & Ryan" inside...
Kevin Hart is frustrated and he has time NOT to be humble today.
The Night School actor and his co-star Tiffany Haddish stopped by Power 105's "The Breakfast Club" to chop it up about their comedy film thats set to hit theaters next Friday, September 28th.
When Kev said, "I have time to NOT be humble today," we knew ish was going to get real.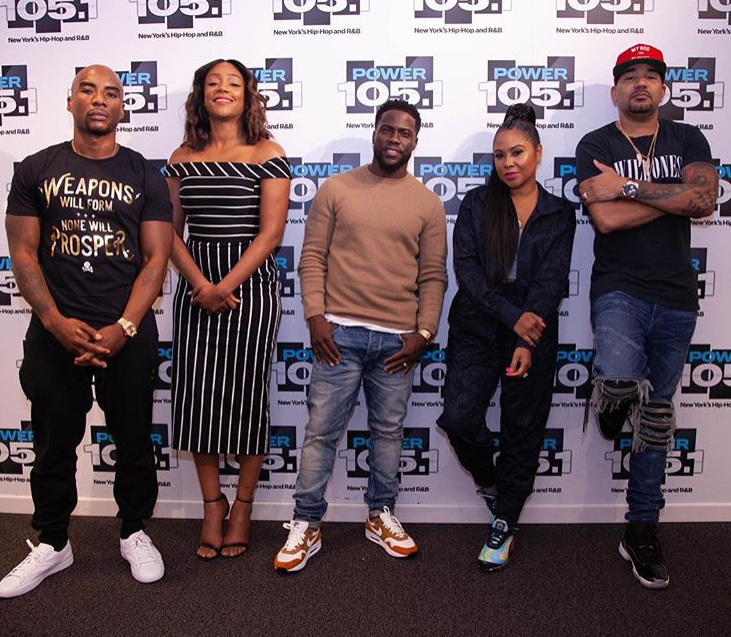 After Katt Williams bashed Tiffany during an interview last week (saying she doesn't deserve the success she has received), Kev had to get some things off his chest. And that's exactly what he did, straight talk, no chaser. Kevin went LETHAL on Katt and called him out on his ish!
"My frustration with Katt Williams comes from.... You keep pointing at, 'Hollywood, Hollywood, this, the white man, this, this, and this.' When do you take responsibility for your actions?" Kevin asked.
"You had the shot. You were the guy. You were set up to be the star. You didn't show up to work, you f*cked off promo shoots, you fucked off the promo fucking trips that they had set up for you. You became a risk to the studios, which is why the studios stopped f*cking with you."
Why was he a risk? "He chose drugs. Take responsibility for what you chose," Kevin responded. Spill that tea.
Peep a clip below:
#KevinHart had some things off his chest about #KattWilliams this morning... https://t.co/MEuwx5tOMx pic.twitter.com/fPLuae0YuN

— Power 105.1 (@Power1051) September 21, 2018
The Ride Along actor asked if Katt Williams ever used his platform to bring the comedians that are under him up (i.e. Leslie Jones, Luenell). He answered: Nope! And since he hasn't, he said Katt needs to stop sh*tting on those that are succeeding. He said he brought his people up and that makes him a "f*ckin' boss."
"So take responsibility for what YOU did. You f*cked you. No one else did," he said.
"Don't shit on my sister's light because you're not happy with your sh*t," he continued. "This sh*t is earned, it's not given. I don't give a fuck if you're a Tiffany Haddish fan or not. It's earned. Tiffany Haddish got years in the game. It's not an accident that Tiffany Haddish got an opportunity to star in a movie. It's not an accident that that character popped in a movie, written or not written. A character has to pop it."
During the EMMY Awards, Tiffany and Kat came face-to-face backstage and snapped pics. Tiff revealed he apologized to her about the interview. She said she didn't get mad because he didn't even have his facts straight.
"I still am a fan of his. I think he's hilarious," TIffany said.
When Tiff was asked what he said during his apology, Kev chimed in.
"It doesn't matter what he said. It doesn't matter what the apology was. It's not about the apology. Katt Williams is an amazing, talented comedian, which is why I'm so frustrated. I sit from afar and admire the man's talent. I don't like that he said anything negative towards a woman of color that's getting her shot," Kevin said.
He said he has forever been "the humble guy," but he has time to fact check everything Katt has said about his body of work. Katt said he sold 2.4 million tickets on his last comedy tour.
"That's more than Beyonce and Justin Timberlake combined. Do you understand how many tickets 2.4 million tickets are?"
Kevin gave props to those who came before him and then ran down his credentials, confirming his worldwide tour is on par with the likes of Bruno Mars, Jay Z and Beyonce.
"To throw out numbers like 2.4 million is ridiculous. That's false. It's not even close. Also to say 15 consecutive 100-city tours, FALSE. There's a Forbes list every year that comes out. Go back to 2007, 2006 and Katt Williams has never been on it."
Bloop!
He said he's speaking up because of what was said about innocent people who are working hard on their craft.
Kev also said Netflix specials aren't given to comedians by what they sell on the road. It's not about tickets, it's about your brand and your return. (Interesting.) He also revealed he kept his $40 million Netflix deal underwraps just because. Wow!
The Jumanji star said the only negativity he has received is from Katt Williams and Mike Epps.
"Those are two people who f*cked themselves over," he said.
Speaking of the crabs in a barrel mentality, Kevin also touched on how black people will complain about how we aren't receiving the same opportunites as white entertainers, yet, when someone of color starts getting opportunities, black people like to tear them down.
"I want to ask black people what we want," he said. " When the people of color get these opportunities, why are the people of color the ones tearing the people who are getting these opportunities down?"
Peep the clip below:
"I want to ask black people what we want, why are the people of color the ones tearing the people who are getting the opportunities down"? - #kevinhart https://t.co/MEuwx5tOMx pic.twitter.com/I9N5XdJc3l

— Power 105.1 (@Power1051) September 21, 2018
Watch Kevin start popping off at the 5:50 mark below:
Kevin let him have it!
On daytime television....
The Girls Trip actress joined Kelly Ripa on "Live! With Kelly & Ryan" to co-host. She talked about how Kevin helped her when she was homeless. During a commercial break, she explained why her idols in comedy are Richard Pryor and Lucille Ball, and she opened up about the surprising path that led her to comedy while she was in foster care. Peep the clip above.
In another clip, the EMMY winner chatted about everything from "bean water," to sending in a VHS to be a "Live" co-host, her favorite designers at Fashion Week, mammograms, and $1,000 sponge shoes. Get your laugh on above.
Photos: Getty/Envy's IG
​ ​
​ ​ ​