Ella Mai's Self Titled Debut Album Drops Next Month + Amandla Stenberg Says 'Internalized Homophobia' Caused Sexual Conflict + Duckie Thot STUNTS On 3 Magazine Covers
Sep 22 | by _YBF
Ella Mai is about to drop her highly anticipated debut album, Amandla Stenberg opens up about how "internalized homophopia" caused conflict in her life, and Duckie Thot is killing the magazine circuit. Get it all inside...
First, she had us boo'd up. Then, she had us tripping. Now, she's about to take us on a full journey of emotions.
Ella Mai is gearing up to drop her highly anticipated debut album. Executive produced by DJ Mustard, the throwback R&B album, simply titled Ella Mai, is due Friday, October 12th.
The British singer-songwriter took over the summer with her smash hit "Boo'd Up." She moved from London to L.A. in early 2016 to work with Mustard, eventually signing to his 10 Summers label. Since then, the pair's been working overtime - three well-received EPs: TIME, CHANGE and READY. And the R&B heads are loving it.
"Boo'd Up" topped Billboard's R&B/Hip-Hop Airplay chart for 14 weeks, becoming the longest running number one by a woman this decade. Woot! The track is currently 3X platinum and her new single "Trip" is quickly following suit. Her singles have caused fans and even other singers (Jacquees & T.Pain) to put their own spin on her tracks, creating remixes that have gone viral on social media.
The British songbird has also been nominated for two American Music Awards, Favorite Female Artist Soul/R&B" and Favorite Song Soul/R&B for "Boo'd Up." Right on the heels of her own sold-out U.S. headlining tour, she will join Bruno Mars next month on his 24K Magic World Tour, kicking off her run in Brooklyn at the Barclays Center on October 4th.
We're all the way here for Ella Mai taking over the R&B scene.
Speaking of dope chicks we love: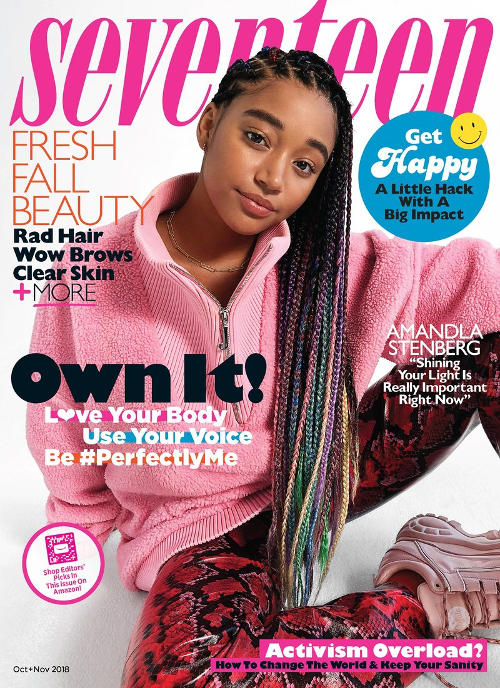 19-year-old Amandla Stenberg is on the road of discovery, figuring out what she likes and what she doesn't like all while being watched under a microscope as a Hollywood actress.
The road to self-discovery wasn't an easy one, but The Hate U Give actress seems to be headed on the right path.
"Gender and sexuality are so fluid," said in her Seventeen magazine cover story for the October/November 2018 issue.
"It's okay to change your mind a million times and figure out what works for you," she continued. "It's okay to take your time… I'd been out as bisexual, and people have known I'm queer for a long time. I saw some comments that made me chuckle, like, 'Girl, we been knew!' But I wanted to make it very clear that I have romantic love for women."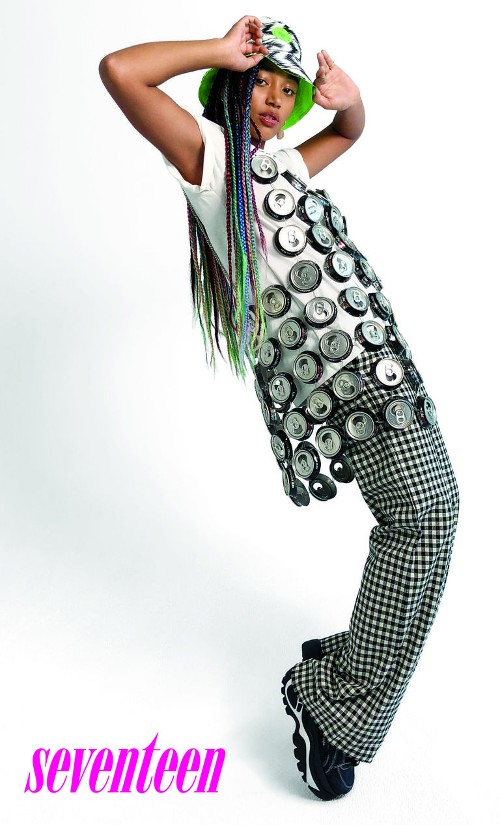 While she's currently living in her truth - dating female musician King Princess (real name Mikaela Straus) - she had a hard time being open about her sexual preference due to, what she called, "internalized homophobia."
"I realized I had so much internalized homophobia and so much discomfort around hooking up with dudes," she told the magazine. "I always knew that when I hooked up with girls, it was the happiest I'd been in any sexual dynamic."
The Everything, Everything actress came out twice. Back in 2016, she revealed she was a "black, bisexual woman" during a Teen Vogue Snapchat discussion. Earlier this year, she came out "again" revealing she's just gay - not bi or pan.
"I love that we have this umbrella term of queer, and so many things can exist underneath it, but I realized that part of my journey was hiding underneath that umbrella, because I was scared—on a personal and a public level—to confront what I was. It was easier for me to say 'I'm bi' or 'I'm pan' as I was figuring it out. But I came to a place where I felt really proud of my sexuality, and I decided I wanted to share that pride."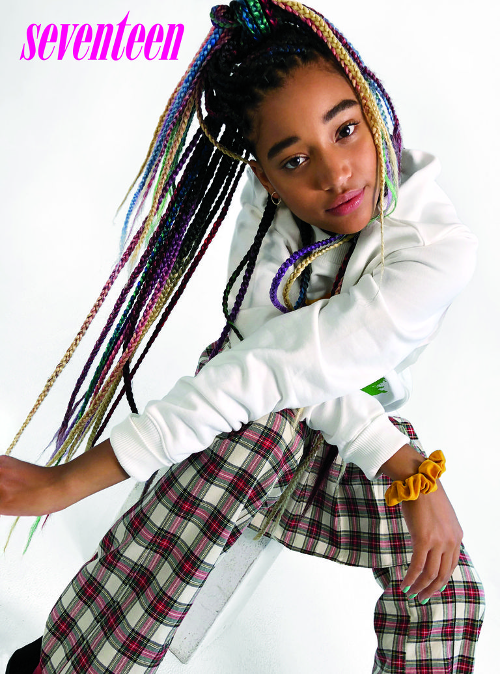 The Hunger Games actress talked about how she developed body confidence in Hollywood. It's no surprise she shared that she was pressured to lose weight as folks behind-the-scenes oversexualized her body. These days, the young actress - who described herself as "slim-thick" and "petite" - only works in spaces that make her feel comfortable.
"I try to only work in spaces now that make me feel comfortable. It's challenging, but I'd rather be healthy and happy and love my body," she said.
That's what's up!
Amandla also talked about learning to embrace her natural hair and more. You can read her full interview here.
The Hate U Give, also starring Issa Rae, Regina Hall, and Algee Smith, hits theaters October 19th.
Also on the magazine circuit...
After nabbing a spot on Victoria's Secret lingerie runway, model Duckie Thot serves up #BlackGirlMagic on THREE of Harper Bazaar's Mexico September 2018 covers. And sheesh! Chick.Is.GORGE.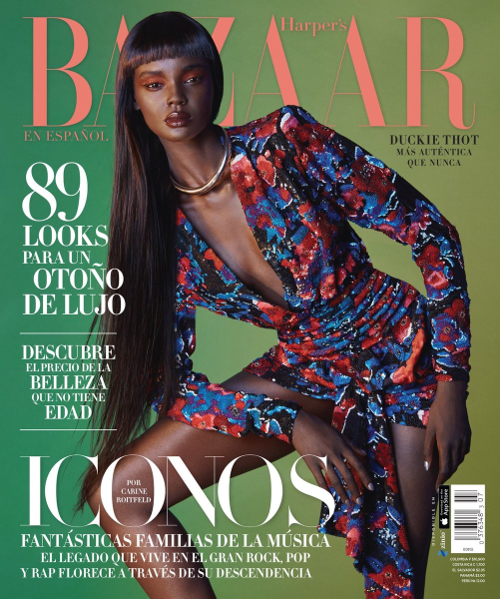 She literally looks like a black Barbie. Her skin is flawless, she's serving ALL the lewks and she's snatching every wig.
We're not worthy!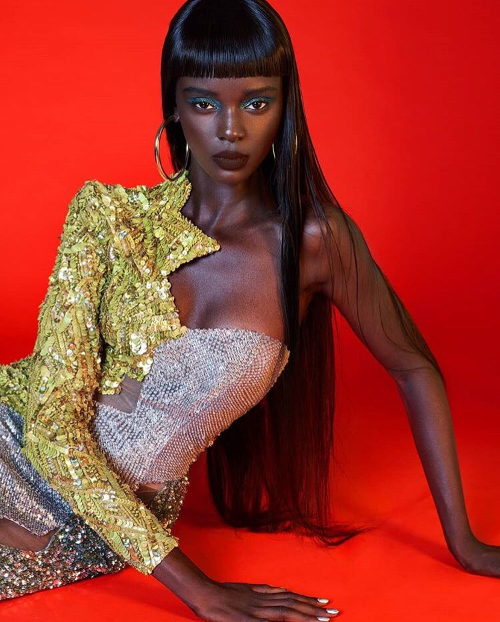 We can't wait to see her rip the runway for Victoria's Secret's annual coveted fashion show that's set to go down this November.
Photos: Interscope/ Silja Magg via Seventeen Magazine/Greg Swales via Harper's Bazaar