Taraji P. Henson Finally Makes It To 'Empire' Press Tour After NYC Gridlock Wouldn't Let Her Be Great, Unveils Mental Health Foundation & Her Own Therapy
Sep 25 | by _YBF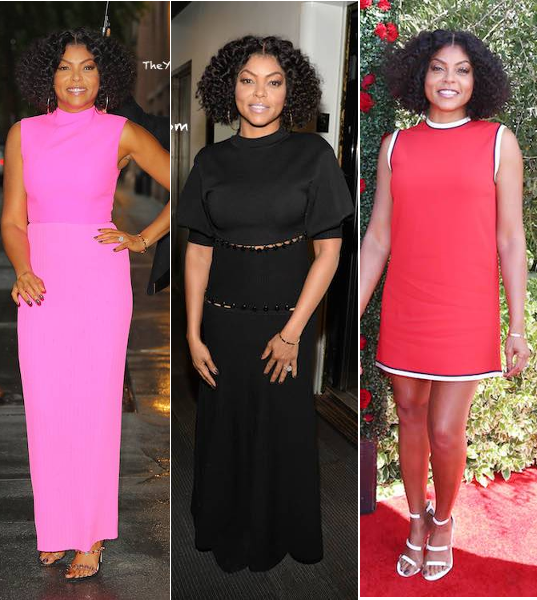 The traffic in NYC yesterday was INSANE and it put a damper in Taraji P. Henson's press run in the Big Apple. However, she made it! Go inside to catch up on Taraji's mission to break the stigma of mental health...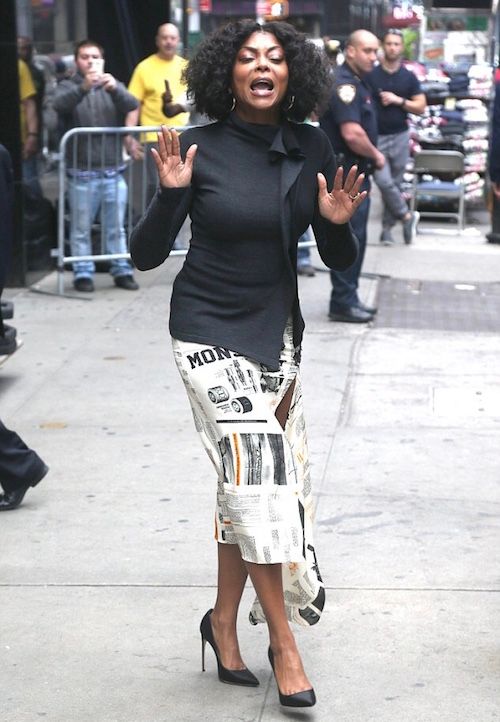 The UN General Assembly had traffic gridlocked in NYC yesterday.
Taraji P. Henson was in the city to hit the promo trail for a new season of "Empire," but she almost didn't make it. She was literally stuck in her hotel, unable to get anywhere...unless she walked, of course.
The "Empire" star hopped on Instagram Live to update her fans about how she was stuck and couldn't go anywhere. Check it:
The 48-year-old actress, who celebrated her birthday in Chicago earlier this month, eventually made her way to "GMA Day" (above, styling in MONSE) to chop it up with Michael Strahan and Sara Haines about the new season of "Empire" and also her mission to to help break the stgima of mental helath.
During the interview, Taraji revealed she had to go to out and seek help after suffering tramtic situations in her life, like losing her father two years after the murder of her son's father. Her son was 9-years-old at the time. She said when she sought out black therapists, there were hardly any. And that was a problem.
She talked about how the black community undervalues our mental health. We'll be open about all other aspects of our health, except our mental.
Switching gears, she also dished on her working relationship with her co-star Terrence Howard and more. Oh, and she's NOT pregnant!
Peep the clips below:
ATTENTION AMERICA: Taraji is NOT pregnant. We repeat, @TherealTaraji is NOT pregnant @EmpireFOX #GMADay https://t.co/URNN9BQObB

CC: @terrencehoward pic.twitter.com/hFsdqObb1o

— Good Morning America (@GMA) September 24, 2018
"Now you get to see them build together." @TherealTaraji dishes on all-new season of @EmpireFOX.#GMADay https://t.co/URNN9BQObB pic.twitter.com/KBiXHIrkT6

— Good Morning America (@GMA) September 24, 2018
Today...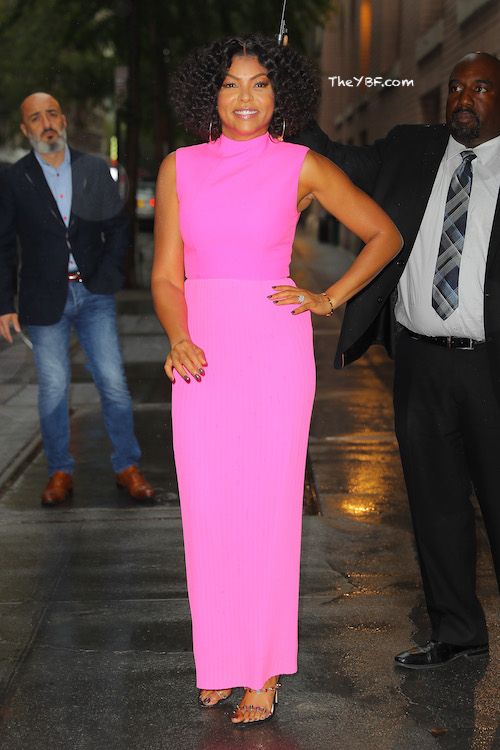 Taraji appeared on "The View" where she opened up a little about her fiance/former NFLer Kelvin Hayden. She said she "knew he was the one" when they met, but she had to shut him down for four months. She said he was relentless when trying to get her back and that made her have a change of heart. We noticed, she never addressed those cheating rumors.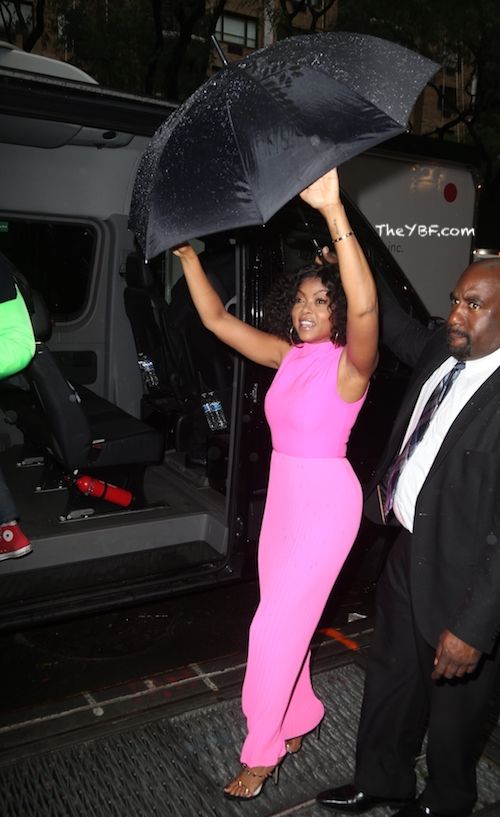 Peep the clip below:
Also...
Taraji joined Power 105's "The Breakfast Club" where she got more in-depth about her project. She created the Boris Lawrence Henson Foundation in honor of her late father in an effort to help eliminate the stigma surrounding mental health in the black community. The YBF actress called on her good friend Tracie Jenkins (who joined her during the interview) to help run the foundation as executive director of her foundation.
"Looking for a black therapist is like looking for a unicorn," she said.
She said it was hard as hell trying to find a therapist that is a person of color. It's more than just the color of their skin, she said. The question is, are they "culturally competent?" She said her son had issues opening up to people who didn't look like him or people who can't fully understand his struggle. And she felt the same way. That's what prompted her to start her foundation to jump-start the conversation about mental health in the black community.
Peep their interview above.
Continuing her rounds...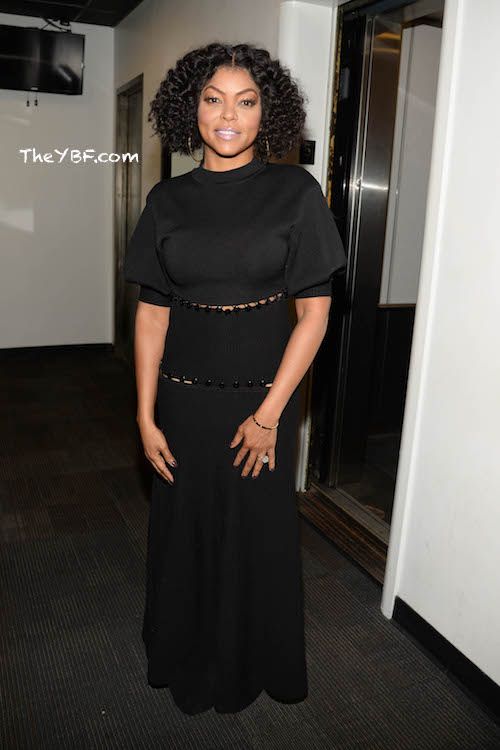 Taraji joined her "Empire" co-star Terrence Howard, "Empire" producers Sanaa Hamri and Brett Mahoney and Winston Cox, Director of Implementation for Turnaround Arts, to dish on the new seasn and also talk about the importance of art and education.
Get into their interviews below: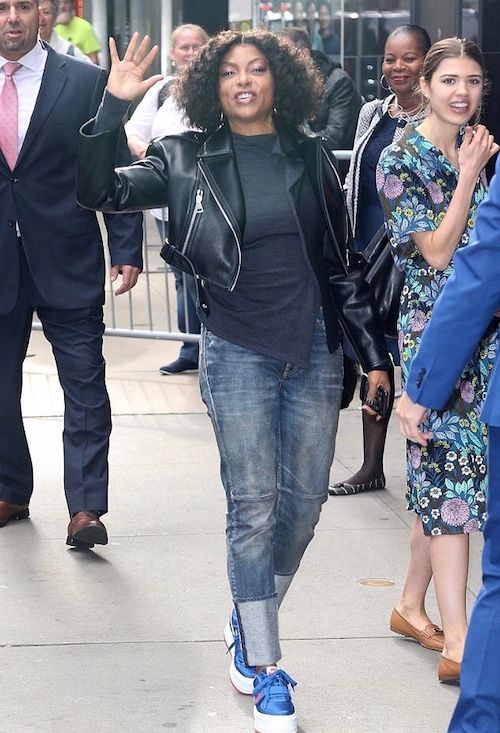 Over the weekend...
The What Men Want actress hosted "Taraji's Boutique of Hope" in Beverly Hills in honor of her late father, Boris Lawrence Henson.
"I named the organization after my father because of his complete and unconditional love for me; his unabashed, unashamed ability to tell the truth, even if it hurt; and his strength to push through his own battles with mental health issues," she said. "My dad fought in The Vietnam War for our country, returned broken, and received little to no physical and emotional support. I stand now in his absence, committed to offering support to African Americans who face trauma daily, simply because they are black."
"black-ish" star Jenifer Lewis, who manages bipolar disorder, was in the mix to show support.
And with all this working...
Taraji is missing the hell out of her fiance, Kelvin.
EXTRAS:
1. Rapper Lil Yachty set to star in "How High 2" for MTV. STORY
Photos: Backgrid/Startraks/Splash