CREED II TRAILER: Michael B. Jordan As Adonis Risks It All To Fight Son Of Boxer Who Killed His Dad
Sep 26 | by _YBF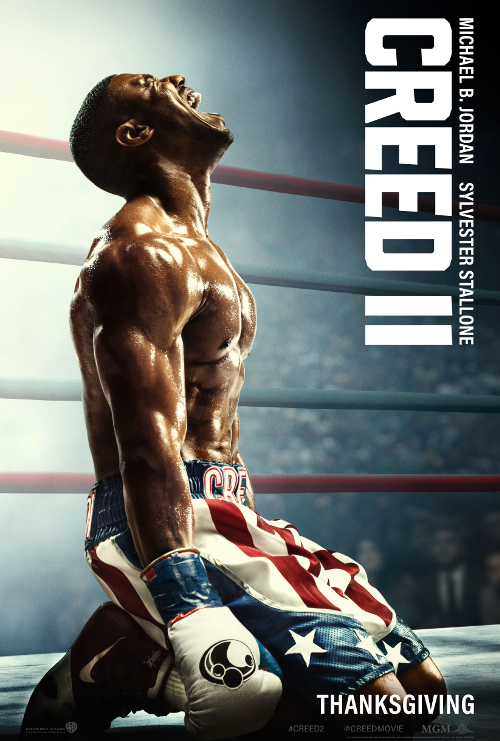 The CREED II trailer just dropped and it's EVERYTHING. Adonis Creed (played by Michael B. Jordan) is about to take ish to the next level with his next fight and his boxing coach and family aren't feeling it at all. Peep the brand new trailer, new poster and get the official release date inside...
"If we don't do what we love, then we wouldn't exist." - Adonis Creed
A brand new trailer for CREED II just dropped and it will definitely have you ready to head to the box office to see how the story is going to end. In the sequel, Adonis Creed, played by fine a** Michael B. Jordan, is about to take on the fight of his life, gearing up to fight Viktor Drago, the son of the boxer who killed his father in the ring.
Adonis' mentor, Rocky Balboa (played by Sylvester Stallone), views the fight as a deathmatch and is desperately trying to get him to reconsider.
Rocky: "Don't do this."

Adonis: "I ain't got a choice."

Rocky: "That's the same thing your father said when he died right here in my hands."
Lordt! We see we're going to be in our feelings.
Rocky isn't alone in not loving any of this. Adonis' mother Mary Anne Creed (played by Phylicia Rashad) and his girlfriend/child's mother Bianca (played by Tessa Thompson) are also begging him not to accept the challenge.
"If you want to fight this man that's your business, but don't pretend this is about your father," Mary Anne Creed says to her son in the trailer.
Even though Rocky, his mother, and girlfriend don't want him to fight, he's determined to "rewrite history" to avenge his father's death.
Peep the trailer below:
Oh, this is going to be SO good.
CREED II hits theaters right before Thanksgiving on November 21st. Y'all ready?
Photo: Warner Bros.