Lena Waithe Brings Black LGBT Realness In New 'Twenties' Comedy - Meet The Cast + Tiffany Haddish Says She Doesn't Know How To Help Diversity In Hollywood
Sep 27 | by _YBF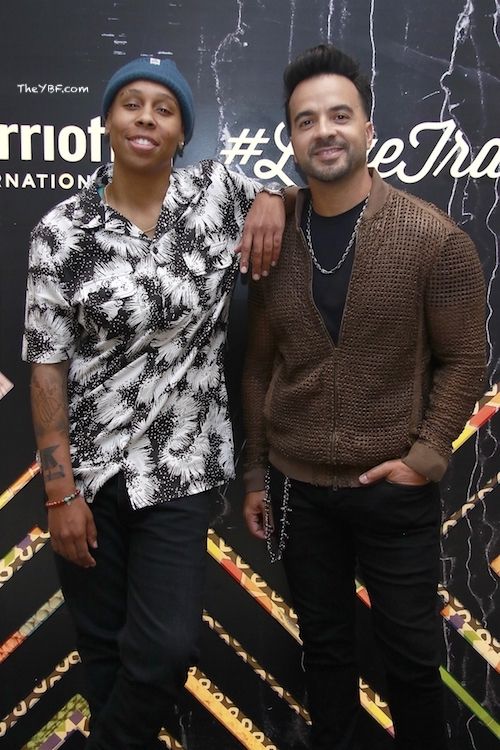 Lena Waithe's new comedy "Twenties" is bringing some new fresh faces on the scene. Get the deets on the EMMY winner's new show, plus what Tiffany Haddish had to say about diversity in Hollywood inside...
Lena Waithe is booked, busy, and blessed!
After making EMMY history, the writer/show creator is gearing up for her next big project and the cast has just been locked in.
"Twenties" is a new comedy coming to TBS that "The Chi" creator (above at the Marriott International #LoveTravels Beyond Barriers Launch in NYC) is more than excited about.
Lena, who won an EMMY for her comedy writing skills for "Master of None," wrote the show nine years ago and its a project near and dear to her heart. "Twenties" is described as a show "about friendship, finding love, and messing everything up along the way." And we all can relate to messing ish up in our 20s. So young. So naive. So gullible.
According to Deadline, actress Jonica T. Gibbs has been cast as the show's main character, Hattie, "a queer black girl" who's trying to figure out life with her two straight besties, Marie and Nia, as well successful writer-producer Ida B. Christina Elmore and Gabrielle Graham have been cast as Marie and Nia, and Sophina Brown will play Ida B.
Peep pics of Jonica, Christina, Gabrielle, and Sophina below: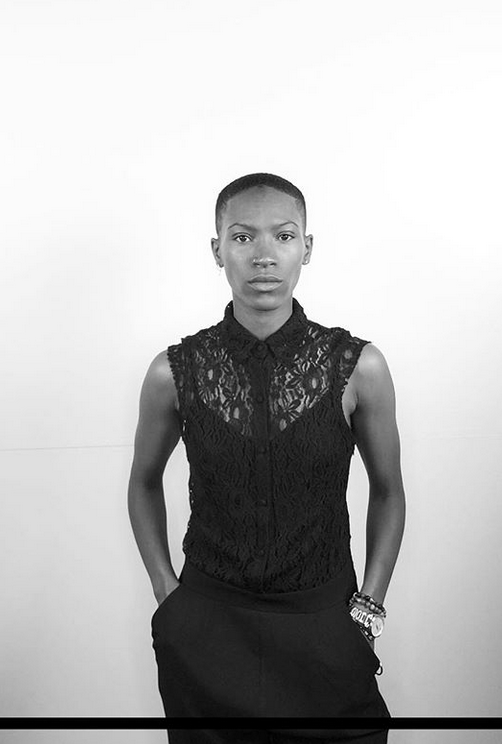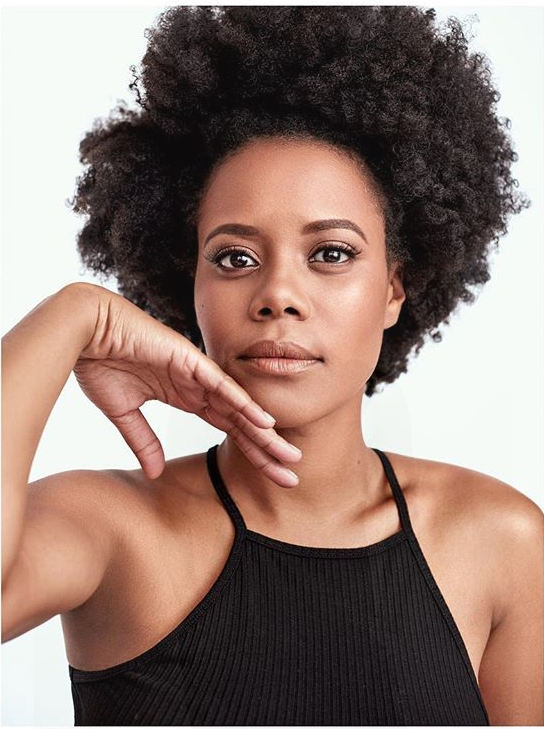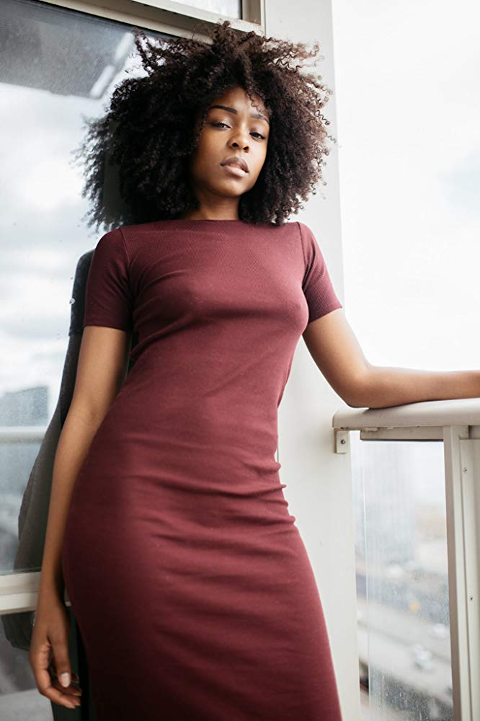 All uber gorge.
"Queer black characters have been the sidekick for long enough; it's time for us to finally take the lead," Lena Waithe said at the time of the pilot pickup. Lena will executive produce the show (via her Hillman Grad Productions), along with her manager Andrew Coles for the Mission Entertainment.
Deadline describes each character in depth:
Gibbs' Hattie is described as a naturally beautiful, funny, charming young woman. She's an aspiring television writer who dreams of glory, but meanwhile seems incapable of holding down a regular job. Not one to sweat the small stuff — like being evicted — Hattie doesn't let much faze her, and when in doubt or trouble, she turns to her best friends, Nia (Graham) and Marie (Elmore), for help. She's a lesbian who always falls for straight women. Out of cash and desperate for a break, Hattie interviews with Ida B. (Brown), a successful African American television writer/producer who calls her out on some shady tweets she made some years prior. But when Ida B. offers Hattie a job as a writer's PA, Hattie may finally have her foot planted firmly on the ladder of Hollywood success.

Elmore's Marie is a young feature exec with a seemingly perfect life with her seemingly perfect boyfriend, Chuck. One of Hattie's best friends, Marie does everything by the book, and although she loves Hattie, she is always lecturing her about her carefree lifestyle.

Graham's Nia is a "Trinidadian goddess" and "a lady in every sense of the word" who has been taught by her female relatives in the islands to hold herself in high esteem, especially in her dealings with men. Best friends with Marie and Hattie, Nia is an evolved, fit, serene yet delightfully offbeat yoga instructor who longs to meet her ideal mate and settle down — but so far, that seems a vain hope.

Brown's Ida B. is an amazingly successful writer-producer whose current hit show, "Cocoa's Butter," has been entertaining black women for years.
It sounds like a mashup between "Living Single" and "Insecure" for young, African Americans in their 20s. And even if you aren't in your 20s, you'll likely be able to relate to some of what these YBF chicks get into.
Lena is making her mark in Hollywood. She's also executive producing a Boomerang sequel series with Halle Berry that's set to premiere on BET. Get those deets HERE.
In other news...
After copping the EMMY for Outstanding Guest Actress - Comedy Series, Tiffany Haddish went backstage at the 2018 EMMYs to answer all the questions media wanted to probe her about.
Standing in front of reporters in her custom rainbow Prabal Gurung gown, she was asked what ideas she has to help create more diversity in Hollywood. Her answer may shock you, or you'll totally respect it.
"Girl no, I don't know how to do that," she said. "I didn't go to college for that … If you was asking me how to structure a joke, I could help you with that part. But what you talking about right now, I don't know. I don't know. All I know is how to do my job. That's somebody else's job, I don't know how to do that."
Check it above at the 1:50 mark.
Does she gets props for keeping it real or should she consider doing more to create diversity in Hollywood? Where much is given, much IS required.
Speaking of Tiffany and Lena, both ladies will be honored at Variety's Power of Women event. Three-time EMMY winner Regina King will also be honored. The annual event recognizes Hollywood's most philanthropic women whose efforts have made a significant impact to their chosen charities and causes. The luncheon will go down at the Bevely Wilshire Four Season on October 12th.
Congrats ladies!
Photos: Jonita's IG/Christina's IG/IMDB