Cardi B Urges Fans To VOTE During Global Citizens Festival Performance + Hennessy Has Words For Nicki Minaj, Bardi Explains That 'Taki Taki' Video
​
Oct 01 | by _YBF
​ ​ ​ ​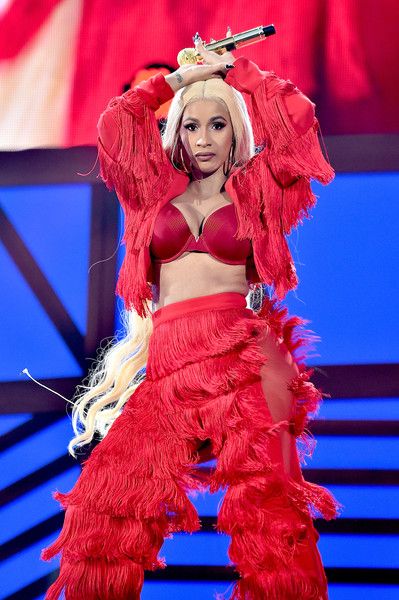 We love when a rap queen uses her platform to encourage her fans to hit the polls during her performance at the Global Citizen Festival. See her performance, get deets on her new "Taki Taki" video with Selena Gomez and see what Bardi's sister Hennessy said about Nicki Minaj doing drugs inside...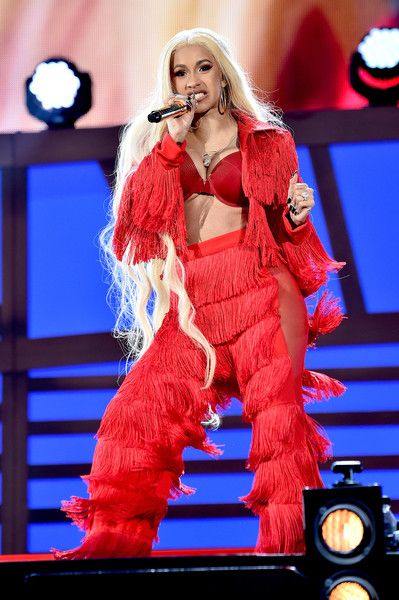 It was first announced Cardi B's first official post-pregnancy performance would go down at the American Music Awards. But, Cardi B pulled a fast one and popped up to perform at the 2018 Global Citizen Festival's "Be The Generation" in Central Park in NYC over the weekend.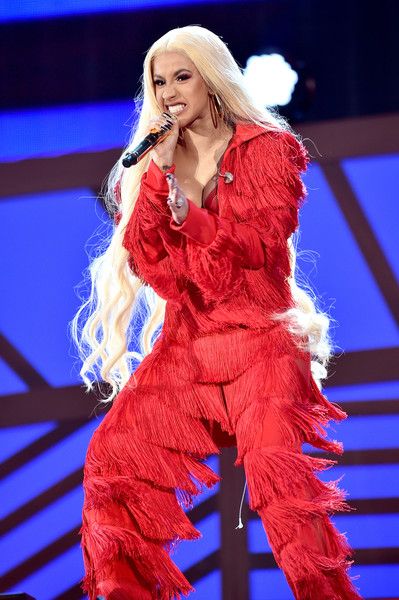 Bardi stepped out on stage in a red fringe two-piece by Sergio Hudson that featured sheer mesh panels to perform her hits. The NYC rapper ran through her hits, including "I Like It," "Bartier Cardi," "Be Careful," "Drip Drip," "Bodak Yellow," and more.
While she slayed her performance, she admitted she had a whole breakdown before she hit the stage.
"I'm nervous, I'm sweating, I had a nervous breakdown today, but it's fine and I'm here and trying to change the world," she told the audience.
And she's definitely doing her part in trying to make a positive change in the world. Even if everything aint positive in her personal life. We can't all be perfect.
Bardi took a moment to encourage her fans to get out and vote before introducing a special message from Forever First Lady Michelle Obama!
"We need to vote," she said. "Especially us...the millennials. Under 25 and over 18. We need to vote. Last election, everybody took it as a joke. Even me, I'm not even going to front because I thought, 'Man, that person isn't going to win' and look where we at now."
"We need to vote so we can change our community. We need someone who's going to represent us, who can protect us. Not put us in beef with everybody else."
After her call to action, FLOTUS appeared in a video raising awareness for her "When We All Vote" campaign to remind young people to get out and vote in the midterm elections this November.
Check it:
Peep a few clips from her performance below:
In music news...
The Bronx rapper joined forces with fellow Latin artists Selena Gomez, DJ Snake and Osuna on a new track titled "Taki Taki." But, what does "Taki Taki" mean?
Bardi explains in the behind-the-scenes clip above.
"'Taki Taki' I know for a fact is a word that Osuna made up. Because these reggaeton artists be making sh*t up. It's like 'What does it mean?' I don't know, but it flows right," she said.
Osuna also shared his version of what "Taki Taki" means, saying:
"'Taki Taki' is nothing, it's a dance. It's like a flow. It's new. That's a new sound. It's new. I don't know what I'm saying. 'Taki Taki' is not in Spanish."
Peep the clip above.
Take a listen to the track below:
The video was supposed to be released last Friday. It's unclear when it will drop, but be on the lookout.
Meanwhile on social media...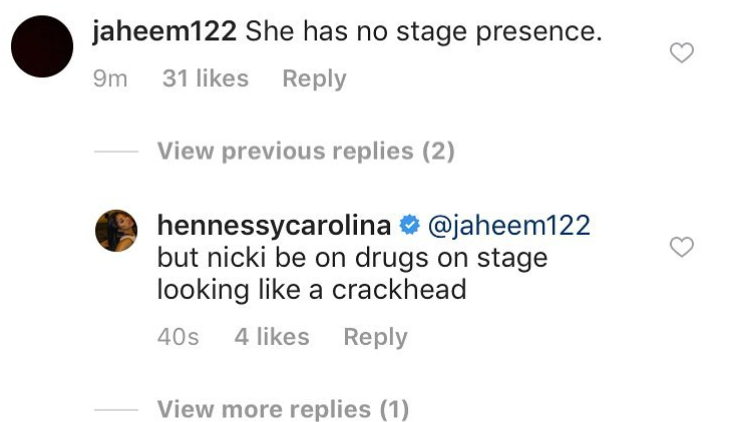 Cardi's sister Hennessy wasn't feeling folks talking ish about her sister's performance, so she popped off about Nicki Minaj's ALLEGED drug use. Lordt.
We'll see Cardi hit the stage again at the 2018 American Music Awards (she's nominated for EIGHT awards) that will go down Tuesday, October 9th at 8pm EST on ABC.
Photos: Getty
​ ​
​ ​ ​