T.I. Will Tackle Marital 'Transgressions' On New Album, Unveils Trap Music Museum + 2 Chainz's Haunted Pink Trap House + J. Cole Addresses Nas' Abuse Allegations & Why He Didn't Vote
Oct 02 | by _YBF
T.I. says he's opening up about his martial issues on his upcoming album Dime Trap. Speaking of "the trap," Tip just opened The Trap Museum and 2 Chainz has launched his Haunted Pink Trap House just in time for Halloween. Peep pics from their events, plus find out what J. Cole said about Nas' abuse allegations inside...
T.I. and Tiny Harris - whew! Their high-profile marriage is no stranger to headlines. Lying, cheating, side chicks (i.e. Bernice Burgos), fights with professional boxers (i.e. Floyd Mayweather), divorce filings - they've gone through A LOT. And while some artists use their music as an outlet to release their frustrations and to share their most intimate thoughts, T.I. has never addressed issues within his marriage on wax. But, that's all going to change.
During an interview with Zane Lowe on Apple Music's Beats 1 Radio, Tip revealed he's going to touch on the "challenges and transgressions" he has "faced as a husband" on his forthcoming album titled, Dime Trap. Well, this could be interesting, but only if he's spilling tea we don't already know.
"I've always kind of shied away from even speaking on those types of topics in my music," the Kang of the South shared. "I felt like this is a time where the music is dope.I just felt that I had to lay it out, I had to put my cards face up on the table."
This is a totally different tune from what he was saying just last year. Remember when he called his marriage to Tiny a "distraction?" We do. Tiny filed for divorce in late 2016 but never went through with the proceedings. Since then, the rapper and Xscape singer has seemingly been trying to make it work, going on vacations together, celebrating their wedding anniversary and celebrating their birthdays together.
You can listen to his full interview below:
Dime Trap drops this Friday, October 5th, with features from Teyana Taylor, Meek Mill, Yo Gotti, YFN Lucci, Young Thug and more.
Down in the "A"....
T.I. unveiled his latest venture, The Trap Music Museum.
The pop-up museum showcases various exhibits highlighting the 'trap' subgenre of rap, it's origins and impact on pop culture. Curated by Antwanette McLaughlin and The Spice Group, The Trap Music Museum highlights trap artists such as Tip, 21 Savage, Rick Ross, Future, Gucci Mane, Shawty Lo & more.
Over the weekend, T.I & Antwanette McLaughlin previewed the exhibit in an intimate gathering featuring Atlanta's finest artists and influencers. The VIP preview was attended by his wife Tiny, Usher, Monica, pregnant LeToya Luckett, Reginae Carter, platinum-selling producer Zaytoven & more.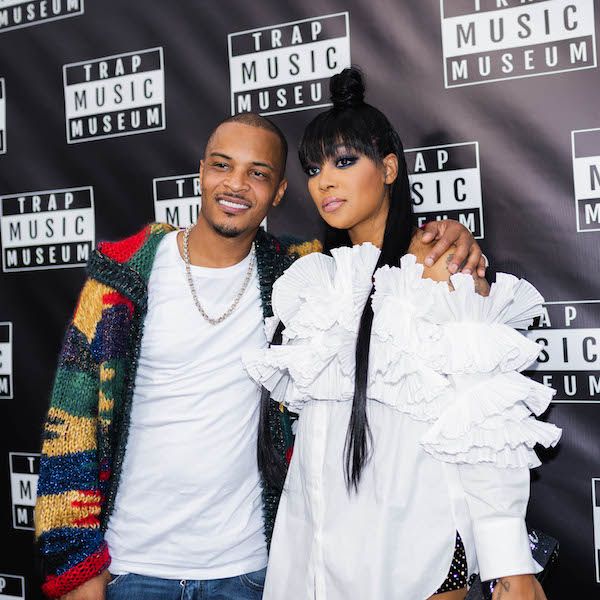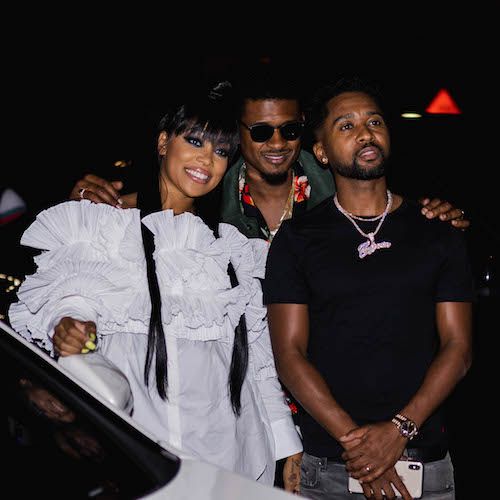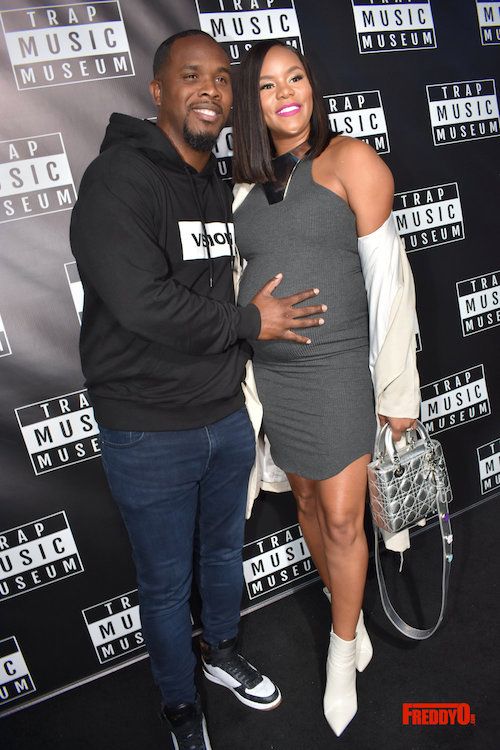 Oh baby!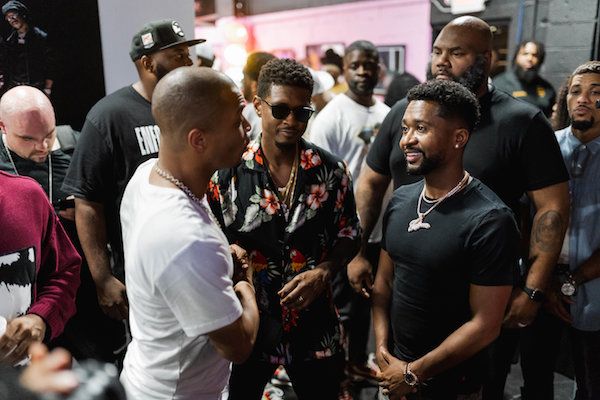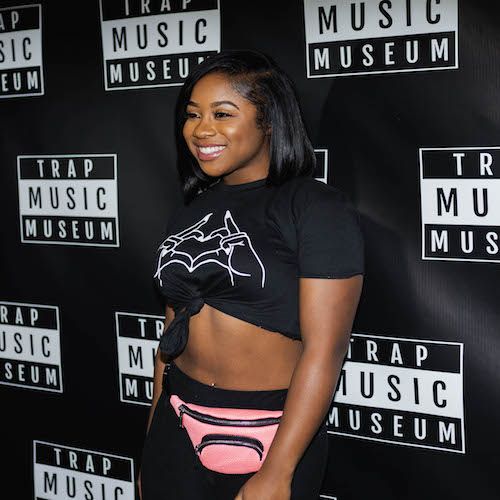 Fun times.
The Trap Music Museum will officially be open to the public on Thursday, October 4th and can be accessed for free Thursday through Sunday for the month of October.
Speaking of "The Trap"...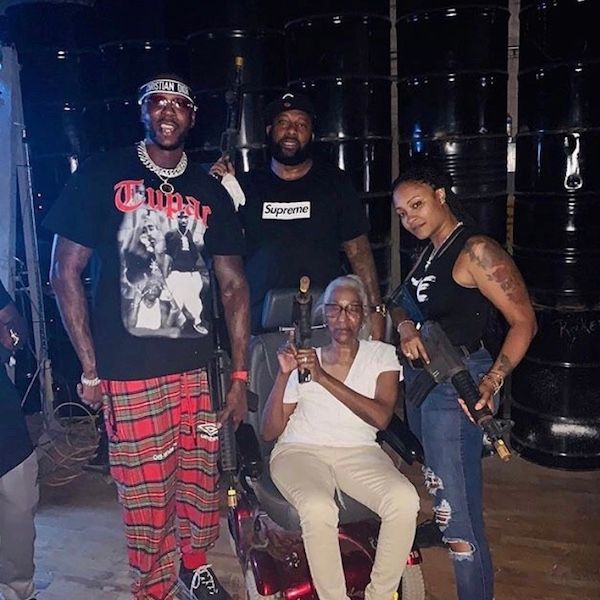 2 Chainz and Street Execs Management opened the Haunted Pink Trap house on the outskirts of Atlanta.
During a private opening of the funhouse, guests were given a sneak peek of the reincarnated Pink Trap House which took guests through a unique haunted house experience that included elements of "the trap," and scenes from iconic urban films of the 80s and 90s.
Before taking a tour of The Haunted Pink Trap House, guests captured images in front of a pink hearse and pink house. Celeb guests included producer Polow da Don, Keri Hilson, Malaysia, Toya Wright, Shekinah Jo, Phaedra Parks and the "Little Women: Atlanta" cast: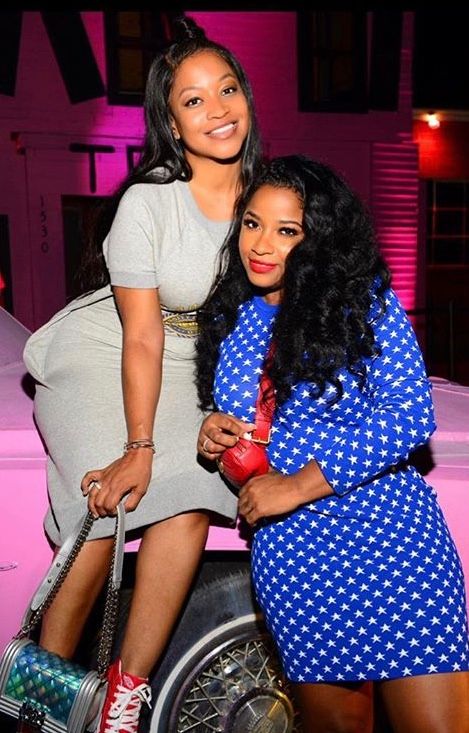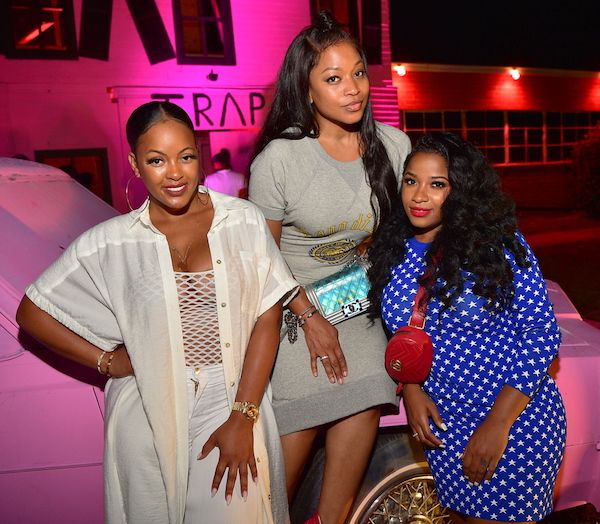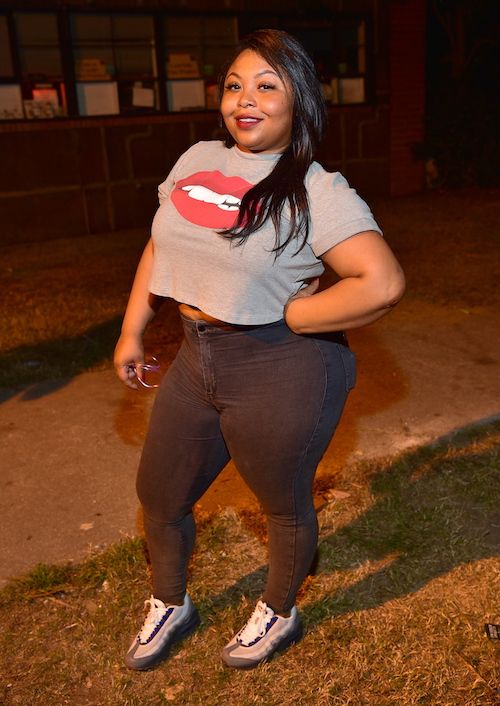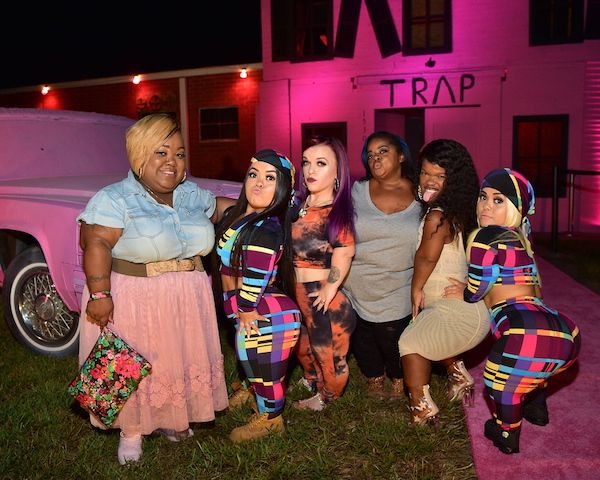 The Haunted Pink Trap House is now open to the public.
On the magazine circuit...
Rapper J. Cole sat down with Billboard magazine where he opened up about his feeling towards rapper/friend Nas being accused by Kelis of abuse, why he didn't vote in the 2016 presidential election (UGH!), whether or not he'll vote in 2020 and more.
Below are the highlights:
How did you process the allegations of abuse that Kelis made against your hero Nas, who was an adult during their relationship?

Yeah, that hurt. I ain't going to lie. That hurts. [Pauses.] It feels weird because I fuck with Nas, but I just have to be honest. I came up seeing too much fucked-up shit for that to be acceptable. I don't care who it is. I don't fuck with people abusing women, and I don't fuck with people not taking care of their kids.

Do you see there eventually being more consequences for this type of behavior?

So your question is, Will there come a day when news like that can shut down somebody's entire shit?

Right. Do you think cancel culture has any legitimacy?

That's tough because we're talking about black women. If it was a white woman involved with these allegations, then sadly -- I'm realizing as I'm talking to you -- maybe people wouldn't cancel them just as quick, but labels would be forced to cancel, because white outrage is way more powerful than black outrage, unfortunately. When white people start getting outraged about this type of shit, then maybe something will happen.

Did you vote in 2016?

No, I didn't.

Why not?

Because Hillary Clinton wasn't somebody that was motivating me to go vote. If it was Bernie Sanders, I would've showed up and voted. I would've been the first one in line, no bullshit. No disrespect to Hillary.

Did you do any campaigning for Bernie?

No. Because I don't care to lend my voice for a politician at the end of the day.

Do you think that might change by 2020 or the midterms?

The next election? It depends on who they put up there. Trust me, I hate to be a person who's even promoting that I didn't vote. Actually, with Trump in office, I love that America gets to see the truth. If Hillary Clinton was in office, it would be the most fucking disingenuous shit because everybody would be thinking that everything's cool because we got an incredibly qualified female president. Which would've been amazing on so many levels. But all the shit we see right now would've still existed; it would've just been quiet. And I prefer this shit to be out loud. I prefer an honest America. I prefer the world seeing that, yes, we're a country that is dumb enough -- no disrespect -- [that] we got duped into electing Donald Trump.
So we guess he feels we're SO much better off with Trump. Let's stop being selfish (when your fave doesn't get the nomination) and too woke for our own good in 2020. It's pure math. VOTE. November 6th. You can read the rest of his interview here.
Thoughts?
Photos: Urban Scope / Freddy O/Vibrant Communications/Billboard