Tinashe Has Everyone On 'DWTS' Shook + Dawn Richard Is Still Drippin' - New Gigs & Reunites With Danity Kane
Oct 04 | by _YBF
Tinashe is killing it on "Dancing With The Stars" and everyone is shook. Peep her performances, plus catch up on everything Dawn Richard has going on when you go inside...
Singer Tinashe is becoming a fan-favorite on "Dancing With The Stars!"
Chick is straight slaying each week, racking up all the points and leaving everyone SHOOKTH. 'Bout time she won at something.
Look, she did NOT come to play and neither did her partner Brandon Armstrong, who is a newbie this year. He's a cutie too.
Tinashe and Brandon put their best footwork on front street to Cha Cha their way to this week's highest score (26/30) dancing to Britney Spears' hit "Circus." It was Vegas Night and they brought all the smoke:
The night before, they hit the stage to do the Argentine Tango and...you guessed it...got the highest score of the night - 26/30! Only because it wasn't "tango enough" with all the stunts. Haters.
Peep their performance below:
Last week...
The dancing duo hit the Jive to "I'm A Lady" by Meghan Trainor and slayed. They scored 23/30. Check it above.
Will she take home the Mirror Ball? If she can convince the public to vote for her. We shall see....
Speaking of singers who are killing it...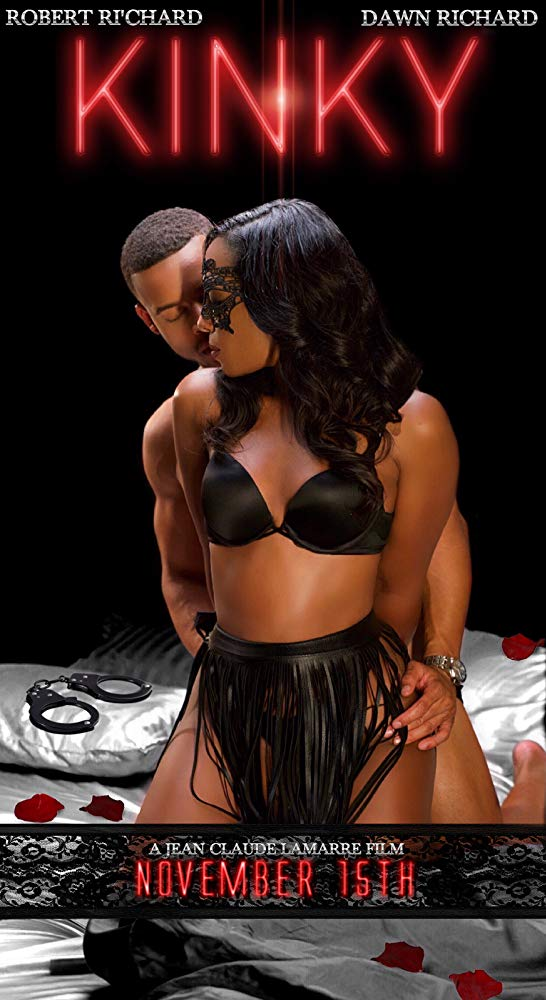 Dawn Richard is still doing the damn thing.
The Danity Kane singer is getting her 50 Shades of Grey - or should we say black - on in a new indie drama titled, Kinky, starring opposite Robert Ri'Chard and Vivica A. Fox.
Jean Claude LaMarre's erotic-romance drama is basically a black version of 50 Shades Darker, the sequel to 50 Shades of Grey.
Here's a synopsis of the film (via Shadow & Act):
Set in the affluent community of Buckhead, Atlanta, the story follows Dr. Joyce Richardson, a talented, yet introverted surgeon at Sinai Hospital, who is struggling with the fact that she is still single despite all her professional successes. Joyce's strict Christian upbringing is a constant source of internal conflict for her, and limits the men she dates. However, upon a chance encounter with handsome Investor Darrin Wethington, Joyce immediately begins a whirlwind romance with the wealthy businessman and entrepreneur. It isn't long before Joyce begins to explore her own sexual fantasies, and convinces Darrin to join her in S&M sex. This leads them into further and further exploration into this world, which is traditionally considered taboo in the conservative and upscale black community of Buckhead.
Peep the trailer below:
It's set to hit select theaters next Friday, October 12th.
By the way, Dawn had a cameo in the first episode of Season 3 of "Insecure". Those loud ass pants.
In music news...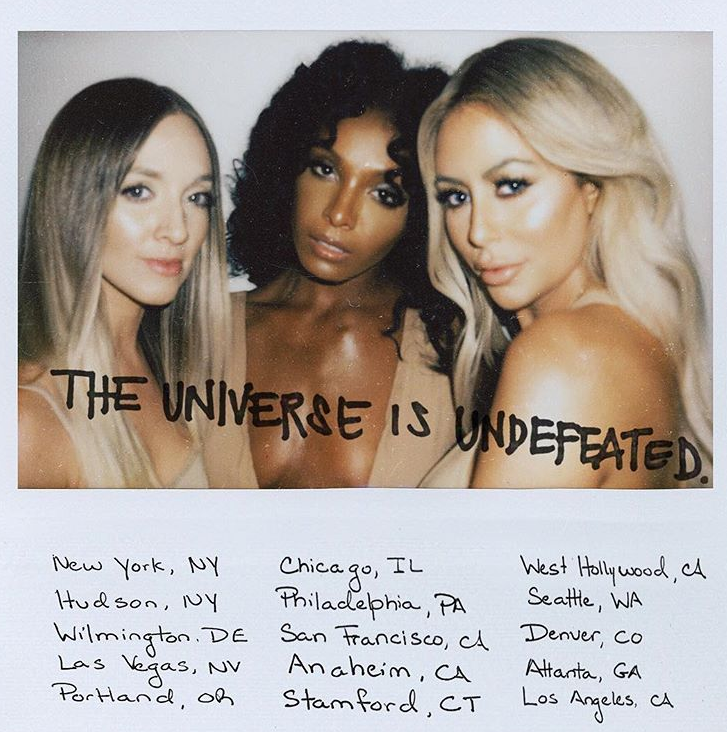 Dawn has reunited with two other members of Danity Kane - Aubrey O'Day and Shannon Bex - for a mini-tour. The a multi-platinum, international girl group (sans D. Woods and Aundrea Fimbres) will be hitting major cities like Las Vegas (10/20), Chicago (10/30), New Orleans (11/1), Atlanta (11/2) and more. Many of the dates for the cities they are hitting up are still "To Be Announced " and they've already kicked off the tour.
Peep some of their onstage action below:
Also, check out a few new flicks of Dawn below:
Photos: DWTS' Twitter/Dawn's IG/IMDB