Not 1, But 2 IG Models Claim They're Pregnant With NBA Baller Andre Drummond's Babies + NBA Analyst Kenny Smith Is Getting A Divorce
​
Oct 10 | by _YBF
​ ​ ​ ​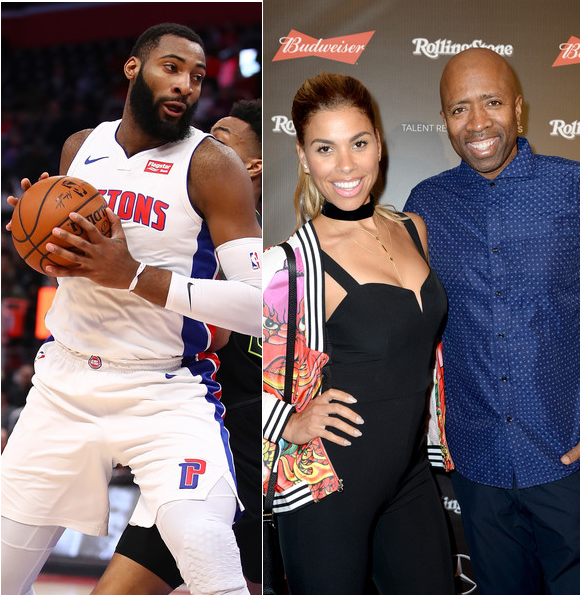 Two chicks, who happen to be IG models, claim they're pregnant by Pistons baller Andre Drummond. Sighs... Meanwhile, NBA analyst Kenny Smith is getting a divorce. Everything inside...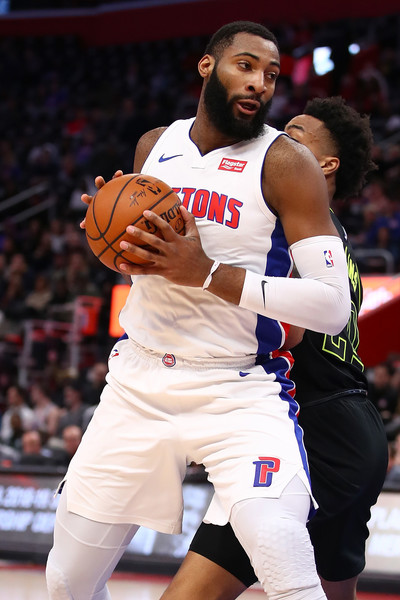 Chile, these NBA ballers just DON'T learn. Now, we don't know if what these women are saying is 100% true, but in the case of many ballers, most times when there's smoke there's fire.
Detroit Pistons player Andre Drummond is being accused of knocking up not one, but two Instagram models. They're both supposedly pregnant by the two-time NBA All Star. From what we gather, it seems like he was in a relationship with one chick (Elizabeth Costadoni), knocked her up, broke up, got with another chick (Abigail Russo), and then knocked her up.
He def has a type:
Details on Two IG Models Claiming to Be Pregnant By Pistons Andre Drummond at Same Time, But Not Knowing Each Other Even Though They Attended Same Games at Same Time (Pics-Vids) https://t.co/y9AdA12vlW pic.twitter.com/A6sWSiGaaG

— Robert Littal (@BSO) October 8, 2018
An alleged source allgedly spilled the tea to Sports Gossip that breaks down the pregnancy triangle. The source claims the girl Abigail is just THIRSTY to get wifed up by an athlete. The source said she goes to his games, post pictures and cute messages hinting at a relationship for clout.
I used to dance with Abigail Russo in Miami, she has a pimp. She wants clout that's why she posted him. When she met Andre she deleted her Instagram and made a new one to make herself look like wife material. She is desperate to be wifed by an athlete. When the news released about Elizabeth being pregnant she said she was pregnant too. She is a stripper that sells her body. I believe Elizabeth's baby is his, her highlight says bebe drumm. Elizabeth deleted all her pics of them on Instagram a couple months ago and Abigail seems like just a recent fling.
Bloop!
Last month, she posted a video of an ultrasound of her baby girl and she mentioned the "confusing timing" of it all. However, she didn't confirm or deny Andre is the dad:
Elizabeth also has actual footage WITH Andre while they were together. She posted the video below back in May as they celebrated her birthday together:
Welp. Guess it's just a waiting game until the babies get here.
In Splitsville news...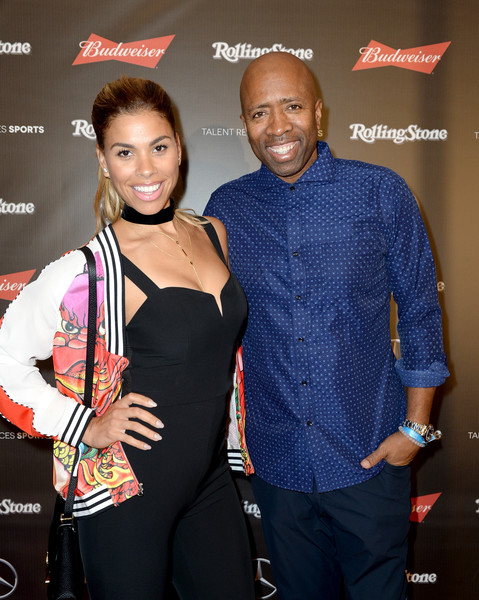 NBA analyst Kenny Smith and his wife Gwendolyn Osborne are getting a divorce!
The "Inside The NBA" co-host and the former "Price Is Right" model are ending their 12 year marriage, citing irreconcilable differences. The Blast reports Gwendolyn marched down to the courthouse and filed the paperwork in LA on Tuesday (October 9th). She's seeking spousal support and she also wants primary legal and physical custody of their two young children, Mallory (10) and London (6).
In 2004, Kenny and Gwendolyn met at a charity event and had been glued to the hip until now. The two-time NBA champion has two other children from his first wife, Dawn Reavis, and Gwendolyn also has a child from a previous relationship. It's likely going to be hard on the kids, so we wish them all the best.
Photos: Getty
​ ​
​ ​ ​