Terrence J's Alleged Midnight Hit-N-Run That WRECKED His $300K McLaren - The Woman Driving WAS NOT Girlfriend Jasmine Sanders Afterall
​
Oct 10 | by Natasha
​ ​ ​ ​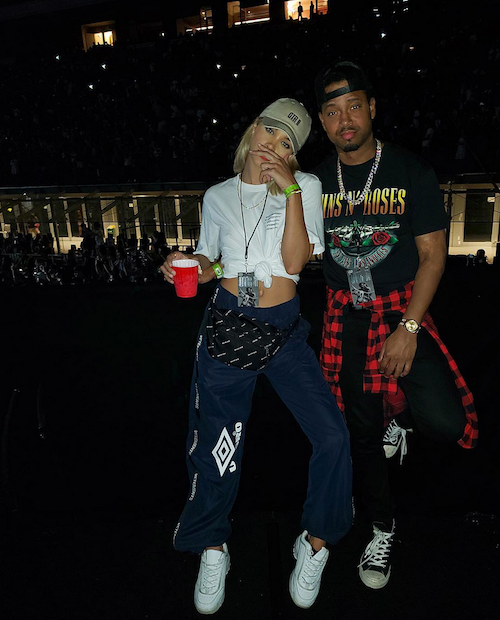 Terrence J.'s $300,000 car was seemingly totalled when it was found wrapped around a tree after midnight Tuesday. But the mystery around who was driving just got an interesting plot twist....
Damn homie! It's gotta hurt to see your extremely expensive McClaren damn near gutted from a collision with a tree. But the aftermath about who was driving JUST might end up hurting a little more.
The Blast broke the story Tuesday morning - the actor/host's car was found abandoned and wrecked in Studio City section of L.A. just after midnight:
"According to LAPD emergency dispatch audio, a call came in around 12:30 AM Tuesday morning to report a McLaren sports car crashed into and came to rest at a tree on Ventura Blvd. The car also damaged a water line near a business and needed to have the water shut off."
Terrence, as well as the driver - who was a female and reports originally stated was his longtime girlfriend, model Jasmine Sanders - allegedly hopped out this MAJOR wreckage and right into an Uber (according to other sources). The Blast reports:
"The tow truck company who took the McLaren tells us the vehicle is registered to Thomas Jenkins, a longtime BET star and former host of "106 & Park." We're also told the cops informed the tow truck driver Jenkins was a celebrity.

The driver and passenger allegedly ran from the car, and according to witnesses, cops were looking for a black male wearing a red sweater and a female wearing a blue jumpsuit."
According to TMZ, the law says the driver MUST leave a note before fleeing:
"BTW ... a driver involved in an accident that causes death, injury or property damage must leave a note with identifying information. At the very least, the driver should have left a note on the parking meter. Hit-and-run is a crime."
But get this. While the internet was busy dragging Jasmine Sanders for the crash, her rep told TMZ it DEF wasn't her.
A rep for Jasmine Sanders tells us ... "On behalf of our client, Jasmine Sanders, we would like to clarify that Ms. Sanders was not in the vehicle at the time of this morning's accident and was in no way involved."
Oop. Who you ridin' around and gettin' it and fleeing scenes with after midnight TJ?! Hopefully it was an assistant or someone you call your "sister".........................................
Terrence posted himself hopping out the tight whip just 6 months ago:
Glad everyone was OK enough to walk away....
Photos: Instagram
​ ​
​ ​ ​