See Keke Palmer As A Struggling Lesbian 'PIMP' + Taraji P. Henson Is About To SLAY This Desegregation Movie + Viral Twitter Saga Gets Movie Treatment
​
Oct 17 | by _YBF
​ ​ ​ ​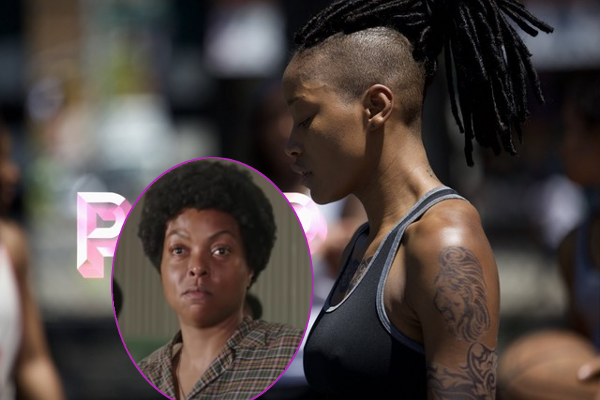 We've got a new teaser and sneak peek into some bomb projects featuring Keke Palmer and Taraji P. Henson. Also, we've got deets about a Twitter saga that's being turned into a movie, starring Taylour Paige, and Nick Cannon's brand new late night series. Everything inside...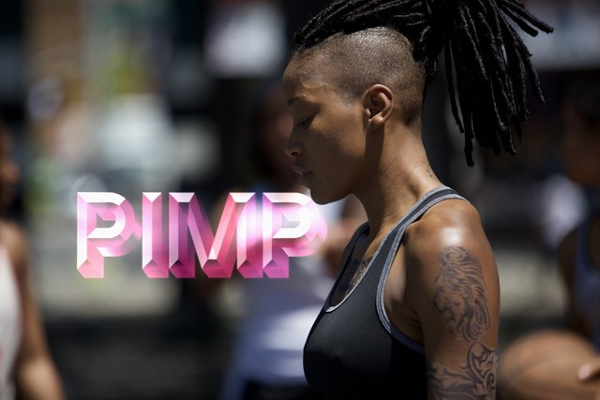 Keke Palmer has been talking about the PIMP indie film for a while now and it's finally coming into fruition.
The 25-year-old actress just released a teaser for her upcoming film PIMP, executive produced by Lee Daniels.
In the film (set to hit theaters Nov. 9th), Keke plays a struggling lesbian pimp named Wednesday whose fortune changes after her girlfriend Nikki (Haley Ramm) hits the streets. But when Wednesday comes face to face with another pimp (Edi Gathegi), who plays a much more dangerous game, her dreams of ever escaping the life are put at risk.
The Brotherly Love actress said she wanted to do this role because these are characters in a society that are often marginalized in real life and in film as well. Although, we are starting to see characters like Wednesday occasionally in film, these roles are never the lead or supporting.
"The movie takes place in the Bronx, N.Y., and my character, Wednesday, it kind of paints the picture of her life," Keke explained to EW. "Her mother was a prostitute, her father was a pimp, and that's the only world she knows. The movie is really a coming-of-age love story with a backdrop of the pimp industry."
So how did she come across this role in the first place?
"I heard about this project when I was coming out of doing a lot of kid work," she said. "I'd just turned 18, I'd been working a lot with Nickelodeon and Disney Channel, and I really was looking for some cool, interesting projects that could give me the opportunity to show different female characters. I wanted to do something different and give a voice to a character that really doesn't often get a voice. So, I came across this script Pimp and I loved it, and I thought it was going to be challenging, so I immediately wanted to try and get an audition. I couldn't get one because they said they weren't really sure it was something that would be a good fit for me. So, I went to my old neighborhood and a created a documentary-style acting tape, and I sent it in, and that's why I got the role. And that tape was used to help us get the money to make the film."
The film will feature DMX, Aunjanue Ellis, Vanessa Morgan, Mike E. Winfield, and Edi Gathegi.
PIMP will hit theaters and will be released on demand (via Vertical Entertainment) on November 9th. Peep the trailer below:
In another movie...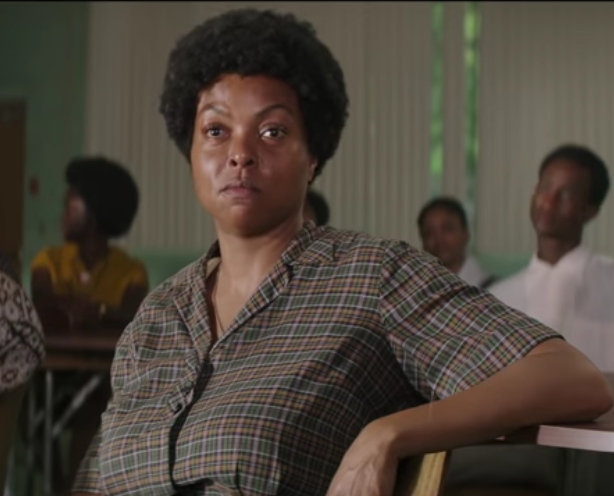 Taraji P. Henson is about to snatch our wig and edges with this role.
She's stripping the makeup, the long bundles and flashy outfits for a raw role in The Best Of Enemies, a film about desegregating North Carolina schools in the early 1970s.
The Huffington Post shares details about the film:
Based on a true story, the film focuses on Ann Atwater (Henson), a mother and civil rights activist, who is trying to desegregate schools in Durham, North Carolina, in 1971 after her daughter's all-black elementary school burns down. Atwater is forced to team up with C.P. Ellis (Sam Rockwell), a local Ku Klux Klan leader, to unite the feuding city.

"Same God made you made me," Henson says to Rockwell in the trailer.

C.P. Ellis' character seems to be well suited for Rockwell, who recently won Best Supporting Actor for his portrayal of a racist cop in 2017 film "Three Billboards Outside Ebbing, Missouri."

The Best Of Enemies is directed by Hunger Games producer Robin Bissell, and co-stars Babou Ceesay, Anne Heche and Wes Bentley.
Taraji gave us CHILLS as Ann Atwater in the sneak peek. Check it out below:
Mark your calendars! The Best of Enemies hits theaters April 5, 2019.
Another movie starring a black actress coming down the pipeline...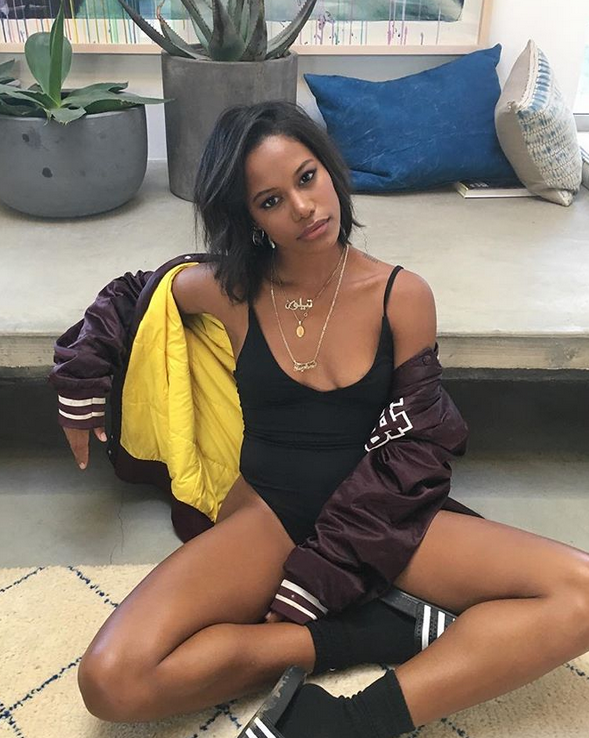 A story shared by a stripper named Zola went viral on Twitter in 2015 and now it's about to become a movie! Well damn.
Former "Hit The Floor" actress Taylour Paige has a new job! She's set to play the lead in the A24 indie studio film titled, ZOLA.
The Hollywood Reporter has all the details:
Then-20-year-old Aziah Wells, aka Zola, rose to internet infamy when she chronicled, 140 characters at a time, a wild 48-hour odyssey with an exotic dancer, the dancer's boyfriend and a pimp. The funny and suspenseful story was co-signed on Twitter by the likes of Ava DuVernay and Missy Elliott.
That Zola story wild ended up reading the whole thing like I was watching a movie on Twitter

— Missy Elliott (@MissyElliott) October 30, 2015
Janicza Bravo, who has directed episodes of Atlanta, Love and Dear White People and made her feature debut in 2017 with Sundance feature Lemon, will direct. (Early in the development process, James Franco was attached to direct and produce).

Bravo wrote the screenplay with playwright Jeremy O. Harris, Andrew Neel and Mike Roberts based on Wells' life and the Rolling Stone magazine piece "Zola Tells All: The Real Story Behind the Greatest Stripper Saga Ever Tweeted."

Production on Zola is set to begin this fall.
From telling stripper tales on Twitter to a whole movie. Cray.
In case you missed it: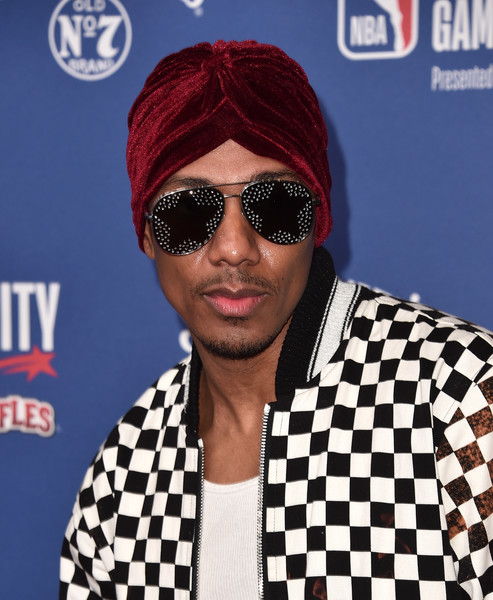 Nick Cannon and his longtime manager, Michael Goldman, have partnered up with FOX and they're currently developing a late night talk show series.
According to THR, the untitled project would be hosted by Nick where he will cover pop culture and serve up high-profile celebrity interviews, musical performances and even stand-up comics. It'll be a weekly show since Nick is finishing up his master's degree at Howard University.
The "Wild 'N Out" host and his manager will also executive produce the project alongside Davies' Embassy Row banner. And YES, he will reportedly rock his turban on the show, unlike when he hosted "America's Got Talent."
TMZ reports:
Sources close to the situation tell TMZ ... Nick will rock his signature headgear without concern or pushback from the network. That wasn't the case in the latter part of his nearly 10-year run as host of "America's Got Talent" on NBC.

Sources said the Peacock Network wasn't jibing with his look on 'AGT,' and unleashed its wrath on him over a "black card" joke he made during a Showtime comedy special.
The untitled project is slated to debut in early 2019. You watching?
Photos: Getty/Taylour's IG
​ ​
​ ​ ​