Ashanti Concert CANCELLED After Only Selling 24 Tickets!
​
Oct 20 | by _YBF
​ ​ ​ ​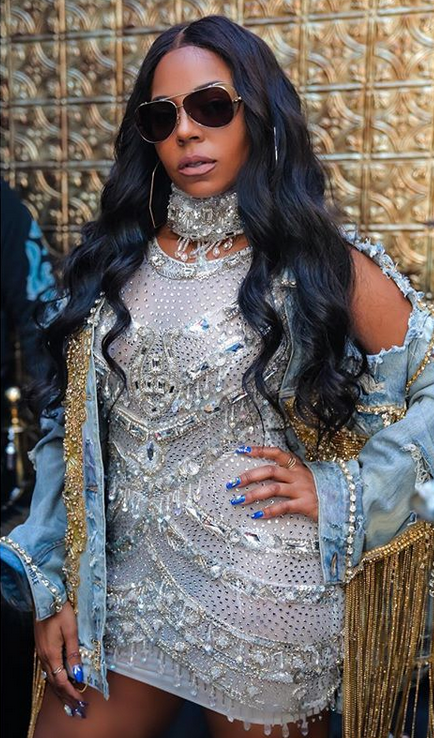 Ashanti was set to hit the stage at Stony Brook University, but the school canceled the concert after only selling 24 tickets. All the deets inside...
UPDATE: A student at the school tells us the concert wasn't properly promoted, and the students may not be Ashanti's demo:
I go to the school. It was only for students, and one ticket a person. What you were told about the demographic is also correct, there is also a large number of international students at the school. It was also announced with very little notice and a weird ticket buying system.

— cashapp $frankiecas (@Frankie_Cas) October 20, 2018
----------------
Ashanti was scheduled to hit the stage for Stony Brook University's "Back to the Brook" concert for students, but the show was cancelled due to low tickets sales. According to the university, they only sold 24 tickets total out of a total population of 25,000+ students and were forced to axe the event.
The Braveheart singer was tapped to headline, while Justine Skye and Stony Brook University's "The Voice" contestant Kelsea Johnson were set to open.
Now, it's not totally Ashanti's fault. Come to find out, Teyana Taylor was originally booked to perform and had to pull out due to "unforeseen circumstances" two weeks prior to the show. The production team scrambled to get a new headliner, and eventually nabbed Ashanti to perform. However, the college kids weren't grabbing tickets.
The school issued a statement revealing the exact number of tickets sold (shade!) and explained why they decided to pull the plug on the show. In a nut shell, they said it would be cheaper to cancel than to keep promoting the show and actually executing.
Peep their statement below:
In Ashanti's defense, these college kids were babies when Ashanti was hot in these streets, so it doesn't come as a big surprise that they weren't flocking to the ticket office to drop coins they barely have.
We're sure Ashanti will be just fine. Chick has been constantly performing all over the world for years.
Meanwhile on social media...
Ashanti has been sharing a recap of her birthday festivities after turning 38 earlier this month. Yep, she's celebrating all month long. When it comes to the saying "black don't crack," Shanti is clearly the blueprint. She's only getting better with age.
Happy Belated Birthday Ashanti!
Photo: Ashanti's Instagram
​ ​
​ ​ ​