LEGAL WOES: Nicki Minaj SUED By Tracy Chapman + Migos Hit With 'Walk It Like I Talk It' Lawsuit + La Toya Jackson Nabs $360K Judgement Over Unpaid Rent
​
Oct 24 | by _YBF
​ ​ ​ ​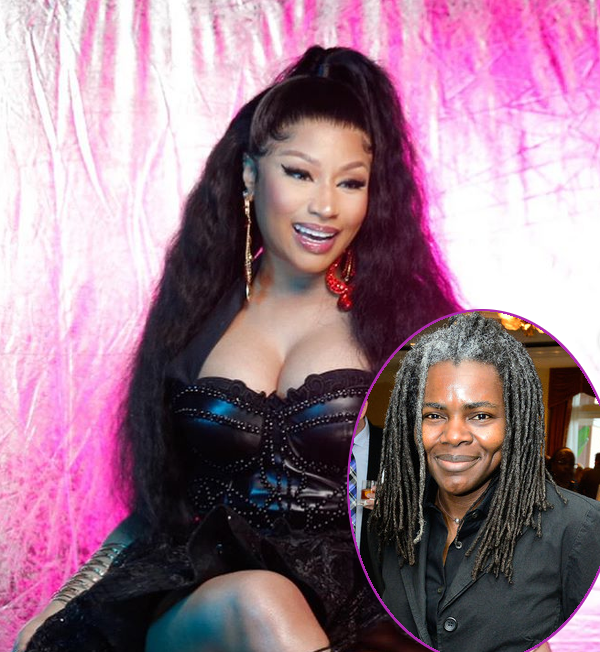 Nicki Minaj, Migos and La Toya Jackson have some legal woes on their hands. Get the deets inside...
Looks like the QUEEN will be heading to court soon.
Famed singer-songwriter Tracy Chapman has launched a copyright infringement lawsuit against Nicki Minaj for using a sample of her track "Baby Can I Hold You" for her song "Sorry," featuring her ex-rumored boo Nas.
According to reports, Nicki's team reached out to Chapman in June 2018, requesting the license to use "Baby Can I Hold You" on her QUEEN album. However, Chapman repeatedly denied Nicki's requests.
You'll recall, Nicki hopped on Twitter pondering if she should delay her QUEEN album (for the third time) due to the sample clearance.
Fast forward to August 2018 and the "Sorry" track gets leaked a day after the QUEEN album was released to the masses. So, how did it get out? "Someone" sent the track to HOT 97's Funkmaster Flex and he played it on the radio, which eventually made its way online. It was also played during Power 105's radio morning show, "The Breakfast Club."
While "Sorry" never appeared on the QUEEN album, Chapman claims the damage had already been done. In the lawsuit, Chapman alleges that the song swiped lyrics and vocal melody from her original classic. Chapman is SUING for an order that was violated that prohibited Nicki from releasing the song. An unspecified amount of money is being requested for damages.
Pitchfork explains how Tracy could possibly win her lawsuit against the Head Barb:
Due to the confusing way that copyright law works, Minaj could end up having to pay money even if she never made "Sorry" available for sale. "Calculating damages might be trickier without sales and streaming performance to reference," says Mattias Eng, whose firm represented Robin Thicke and Pharrell in the infamous "Blurred Lines" copyright case. But infringement also carries the risk of what are known as statutory damages, where the amount is defined by law rather than based on any actual harm caused. If a court finds that Minaj infringed on Chapman's copyright intentionally, she might have to pay statutory damages of up to $150,000.

Repeating identical lyrics puts Minaj on shakier ground, legally speaking, than simply borrowing a feeling or groove. "It's a strong case for Tracy Chapman, because it's a wholesale lift of the lyric as the centerpiece of Minaj's track," says Bill Hochberg, who works with the Bob Marley estate.

The lawsuit also quotes one of Minaj's own representatives as allegedly admitting that she "used interpolations of" Chapman's song in the track. "The paper trail eliminates any reasoned argument as to intent, subconscious copying, or perceived consent," says James Sammataro, who sued Universal Music Group on behalf of Enrique Iglesias this year over streaming royalties. "The only open question," he says, is whether "Sorry" copies so much of "Baby Can I Hold You" that Minaj can't claim "fair use" as a deference—essentially that her use of the track serves a "transformative" purpose.

Nicki's tweets also might be a problem for her, if the case ever goes to trial. In particular, Sammataro and Hochberg both point out that Minaj's tweet that "Sis said no"—an apparent admission that Chapman rejected her request for permission—could go over poorly with a jury.

From a larger copyright perspective, Sammataro notes, the case "perfectly frames the debate" over whether the law is working as intended. On one hand, Chapman has the right to control who uses her work, and how, for the length of her copyright term. "However, in exercising her right to protect her work, Chapman can preclude other artists from building upon her original expression, thereby stifling creativity and slowing the evolution of music," Sammataro says. "After all, almost all new music builds on the old."
In other music news...
Kanye West recently revealed Nicki Minaj and Ty Dolla $ign will be making appearances on his upcoming YANDHI album. Ye shared that Nicki did a verse on a track where she'll address body shaming.
"The concept right here, it's a 'Ye concept but I'mma say it y'all right now. I'm taking to stigmas in one because I love stigmas and flipping them into positive," he said.
Peep the clip above.
Back to the legal woes...
ATL rap group Migos has been hit with a lawsuit over one of their chart topping tracks.
Leander C. Pickett, who performs as M.O.S. or DJ Folk, says the Migos ripped "Walk It Like I Talk It" from him. He claims he released his version of the song on a mixtape over 10 years ago.
TMZ reports:
In docs obtained by TMZ ... Pickett says he realized, in January 2018, Migos had released a track on their "Culture II" album with an amazingly similar title -- "Walk It Talk It" -- which uses a "substantial portion" of his version.

It's true, when you listen to both songs ... it's hard NOT to hear the similarities, especially in the chorus to the songs. For what it's worth, Pickett says he filed for a copyright on his song in March 2018. Pickett is suing Migos and Capitol Records to get paid ... after all, it's his song, according to him. He also wants a judge to stop Migos from any future use of his composition.
After listening to the similarities in the clip above, do you think he has a case?
In other legal news...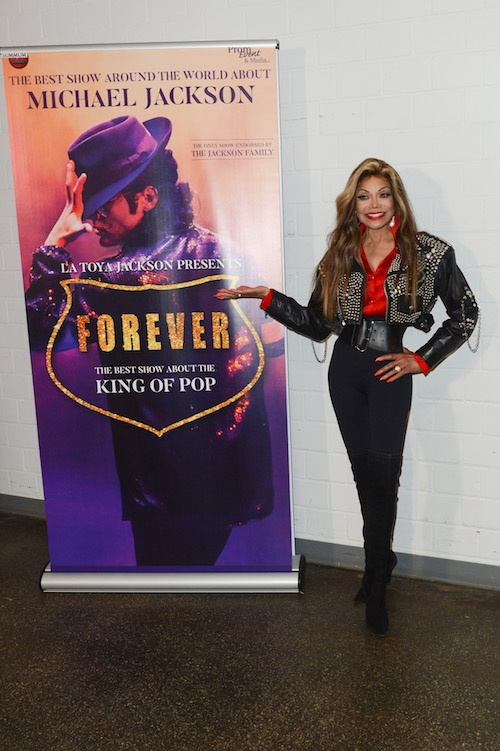 La Toya Jackson ignored a lawsuit brought against her for unpaid rent. Now, she has to cough up $360,000. Sheesh!
The Blast has the details:
La Toya's entertainment company, Ja-Tail Enterprises, was sued by the real estate firm Douglas Emmett.

They accused MJ's sister of leasing an office space back in 2011, where she agreed to pay $11,618.10 per month with increases per year. But they claim she defaulted on the lease and owed them $324,000 in unpaid rent.

Douglas Emmet sued seeking the unpaid rent, plus interest and damages.

La Toya blew off the legal battle for months and Douglas Emmet pleaded for the judge to award them a default judgment.

According to court documents obtained by The Blast, the judge came back and sided with the real estate company and ordered La Toya's Ja-Tail Enterprises to pay a total of $324,000 in unpaid rent, interest in the amount of $26,673.68, attorney fees in the amount of $8,902 and other costs for a total of $359,575.78.

According to their website, Ja-Tail — which lists La Toya as a founder — has several different entertainment divisions, including music, films, and television.
La Toya doesn't seem to bothered by it though. She's on a 'positive vibes' wave right now:
Oh, La Toya...
Photos: Nicki's IG/Getty/Splash
​ ​
​ ​ ​