BLACK EXCELLENCE: Oprah Honors BFF Gayle King At Hall of Fame + Loni Love Showed Her Sorors All The Love - 30 Years In!
Oct 31 | by _YBF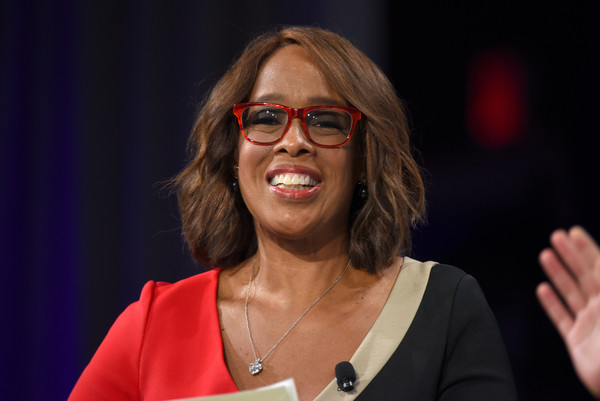 Gayle King is a vet in the media game and she's getting her flowers while she's still here. Go inside to see her bestie Oprah honor her during her induction into the Broadcasting & Cable Hall of Fame, plus see Loni Love celebrate with her Delta Sigma Theta sorority sisters inside...
Gayle King has put in the work over the years (over 40 if we're talking numbers), and now she's getting the honor and recognition she deserves.
The "CBS This Morning" co-host was honored with an induction to the Broadcasting & Cable Hall of Fame that went down at the Ziegfield Ballroom in NYC.
To make the moment even sweeter, Gayle was honored by her longtime friend/fellow journalist Oprah Winfrey. Oh course, Lady O was there! She had to show support for one of her bestie's biggest nights.
"She [Gayle] feels and she loves and she lives strong," Lady O gushed about Gayle while honoring her during the ceremony. "She models niceness every day, whether it's creating a special appreciation day for the single mother receptionist at work... or teaching her mostly white older crew at CBS to recite black poetry during Black History Month," she continued. "They're all learning Maya Angelou's "Still I Rise."
While she does her thing on CBS This Morning, she still helps Oprah with her O magazine:
"She moves through life in the key of happiness but I think her greatest virtue actually is being happy for other people's success," Lady O said. "Throughout my career she's been my greatest cheerleader and happy for any and everything that has ever come my way."
Peep a clip below:
Here's how Gayle got into the broadcasting game:
King got her start in television at WDAF-TV in Kansas City, Missouri. She later moved on to CBS affiliate WFSB-TV in Hartford, Connecticut, where she reported for 18 years and even hosted her own syndicated daytime program. King has also worked at WJZ-TV in Baltimore and WTOP-TV in Washington, D.C.
Here's what Gayle said when she hit the stage:
"This really is one of those nights when I really wish my mom and dad were here to see me because they wouldn't believe it," King said. "I can't even believe that I'm actually standing here."

"We are here for the people, and that is a truth that I believe with everything that I know. So it's times like this I can't tell you how thrilled I am to be up here in this room with all of you," she said. "I can't tell you what it means to me when you can't help but remember the men and women of the press who knew it too and got the story told, even when they understood that it could cost them their lives. So I thank you all for thinking me worthy."
She's definitely an inspiration to young, black girls looking to get into broadcasting and media.
Congrats Gayle!
Speaking of FAB chicks...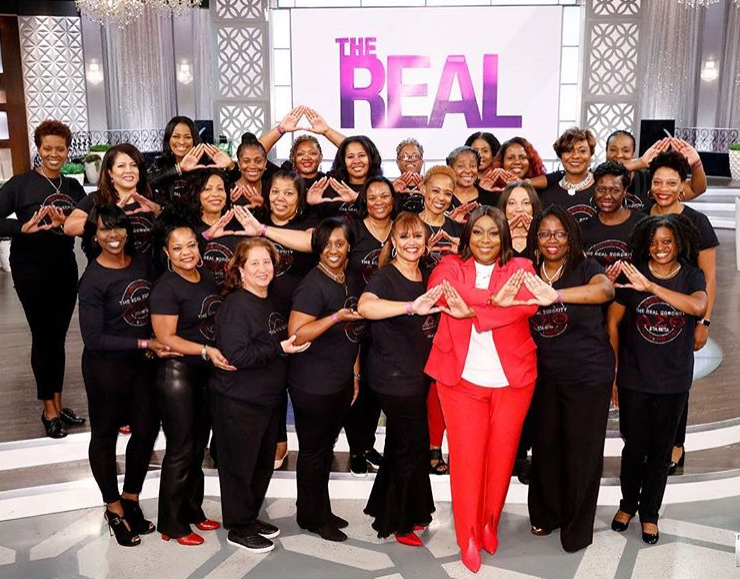 "The Real" co-host Loni Love recently celebrated 30 years as a member of Delta Sigma Theta Sorority, Inc., so she invited her line sisters to join her on the daytime talk show to celebrate! Nice!
The Prairie View A&M University grad had fun with her sorors before and after the show. They celebrated 30 years of greekdom with cake (we want a piece!), good laughs and strolling down memory lane:
Fab times!
Photos: Getty/Loni's IG