Toni 'Michelle' Braxton Spills Birdman Wedding Deets Like A School Girl In Love + Chance The Rapper, Cardi B & T.I. Set To Judge Netflix's 1st Music Competition Show
Nov 13 | by _YBF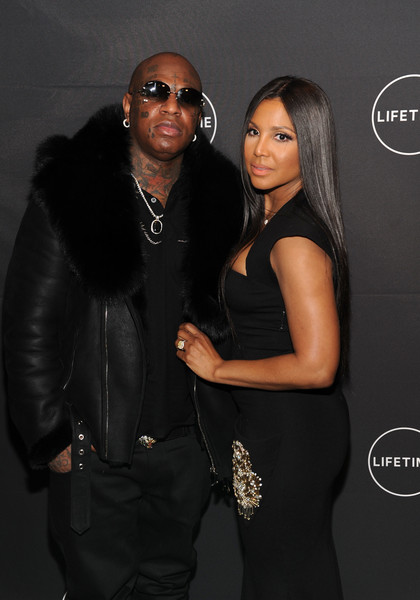 Toni Braxton is madly in love with Birdman, but they have yet to set a wedding date. Find out why, plus get the deets on Netflix's first music competition show that'll be judged by Chance The Rapper, Cardi B, and T.I. inside...
One thing is for sure, Toni Braxton is head-over-heels in love with Birdman, despite how folks feel about their coupling. When news first hit that they were dating, people felt they were an unlikely couple. However, they have been dating since May 2016 and still going strong.
The living legend is currently making promo rounds for the Lifetime holiday movie, Every Day Is Christmas. The singer, who turned 51-years-old earlier this month, stopped by the "Wendy Williams Show" to dish on all of the wedding deets. In case you were wondering, Toni spent her birthday in Miami with her beau. He copped her a luxury Tesla X for her B'Day.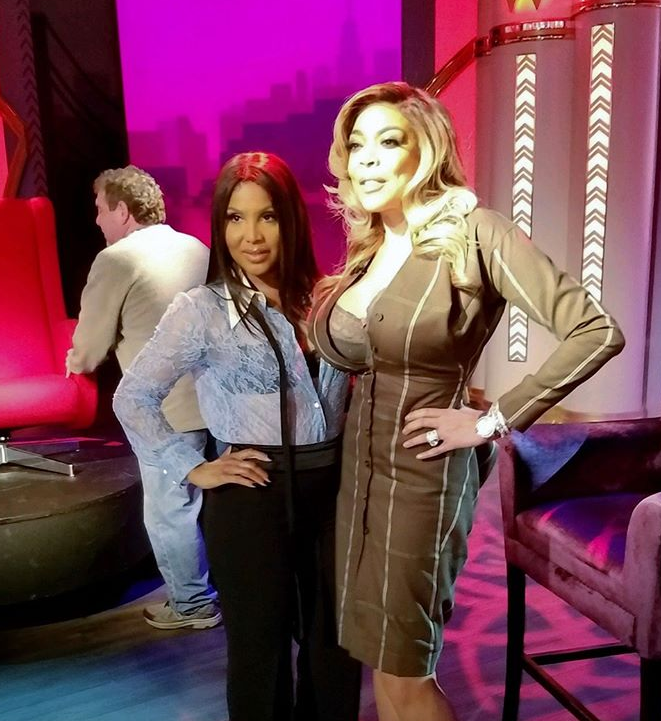 After Birdman, 49, popped the question in February 2018, they STILL haven't committed to a date. -
The "Un-Break My Heart" singer said they had two dates previously, but they fell through due to her demanding schedule. With all of the drama with her sisters, at first she thought it would be a good idea to have the wedding where it would bring everyone together. Then, she realized that wasn't the best idea.
"I said the wedding is not a good reason because it's messing up my relationship a little bit," she shared. "He said, 'Come on Michelle, set a date.'"
Wait...who is Michelle?
"He calls me Michelle," she explained. "He doesn't call me Toni at all. That's my middle name, Toni Michelle. He said before the year is out, so I have a couple of weeks."
Hopefully, she can come up with a date that works for everyone before the year is out because Birdman seems anxious to get down the aisle. And we're not mad at that.
Toni said they started dating after 17-years of friendship. The thing that stole her heart was when he followed her to every city on a 22-date tour after she fell ill due to her Lupus battle about two years ago. She said he followed her city-to-city in his own tour bus and constantly checked on her to make sure she was good. Aww!
"He just said, 'You know I always digged you, but you were married. I would never cross the line,'" Toni shared about how they initially started dating.
After that, she fell in love with him and learned he's very much a gentleman and very smart. She also said his "gangsta" persona is "kinda sexy." She said she loves just being real girly around him.
"I really do love him. I love him," she gushed.
Wendy suggested they have a small wedding, but Toni wants ALL the dramatics. "I want the dress!," she said.
Switching subjects, Toni addressed how she and her sisters are doing after that explosive "Braxton Family Values" episode with life coach Iyanla Vanzant.
It was tough at first, but she said they're getting better. She said after Iyanla Vanzant pulled the band-aid off, "now it's beginning to heal. We're becoming a little more individualized." Good for them.
She also addressed that comment she made about how she wouldn't be friends with her sisters if they weren't her family.
"Everyone has felt that way before about some member of their family. I love my family. We're not like sisters, we're more like "quadtriplets' [she meant quintuplets]. We're more like that. I love them. I can't imagine them not in life. I was just upset. I was angry in that moment."
So what are her thoughts on her sister Tamar Braxton and her new relationship? "I'm happy if she's happy," she said.
When asked if she thought Tamar and her estranged husband Vince Herbert would ever get back together, she said,
"I would say no. I just think they were for a moment, for a season. I don't think it was for a lifetime. They have a beautiful son, Logan. And they're parenting together. I don't know." While she doesn't seem them ever getting back together, she did say they'll always be friends.
Check out her full interview below where she talked about playing a "bitchy character" in Every Day Is Christmas. She also shared what's soft and pink about Birdman, who'd she rather do a duet with between Mariah Carey and Janet Jackson, whether she dabbles with herbal refreshments, and which sister would be her maid of honor at her wedding:
In TV news...
Netflix is gearing up to premiere its first ever music competition series, and the streaming giant has called up Chance The Rapper, Cardi B and T.I. to serve as celebrity judges.
"Rhythm + Flow," a Hip Hop music competition series, just got the greenlight after being in the development stage for more than a year. They'll be mentoring are undiscovered hip-hop artists pursue their dreams on the show, which is scheduled to debut in 2019.
They aren't the only big names attached to the series.
According to Variety, John Legend, Mike Jackson, and Ty Stiklorius will serve as an executive producers through Get Lifted Film Company, along with former NBC chairman Jeff Gaspin of Gaspin Media, Jesse Collins for Jesse Collins Entertainment, Nikki Boella, Jeff Pollack, Cardi B, Chance the Rapper, and T.I.
It's unclear if the newly minted EGOT will appear on any of the episodes.
Insiders tell the site Cardi will receive a seven-figure paycheck to serve as a judge on the 10-hourlong episodes. Money moves! The insiders spilled that Bardi and Netflix have been in talks about the show for quite some time now. The issue was the timing of it all. She was able to sign on a a judge due to the relativiely quick shooting schedule that won't take up too much of her time. Y'all know she's in heavy demand.
If you're an aspriring Hip Hop artist, auditions are being held NOW. You can sign up here.
Will you be tuned in?
Photos: Getty/@glamorazzisalon