Why Are They Trying To Play Idris 'Sexiest Man Alive' Elba With This Doll? + Imagine Dave Chappelle Photobombing Your Engagement Photos - IT HAPPENED!
​
Nov 14 | by _YBF
​ ​ ​ ​
Dave Chappelle is acting up, photoboming engagement photos. Meanwhile, British manufacturer is tryna black our boo Idris Elba with this doll they created. Get it all inside...
Imagine you and BAE minding your business, serving up coupledom goals when someone photobombs your engagement photos! Not just anyone though. Imagine the comedy legend dropping in on your photoshoot.
One Ohio couple just copped the engagement photos of a lifetime after famed comedian Dave Chappelle hilariously photobombed their flicks!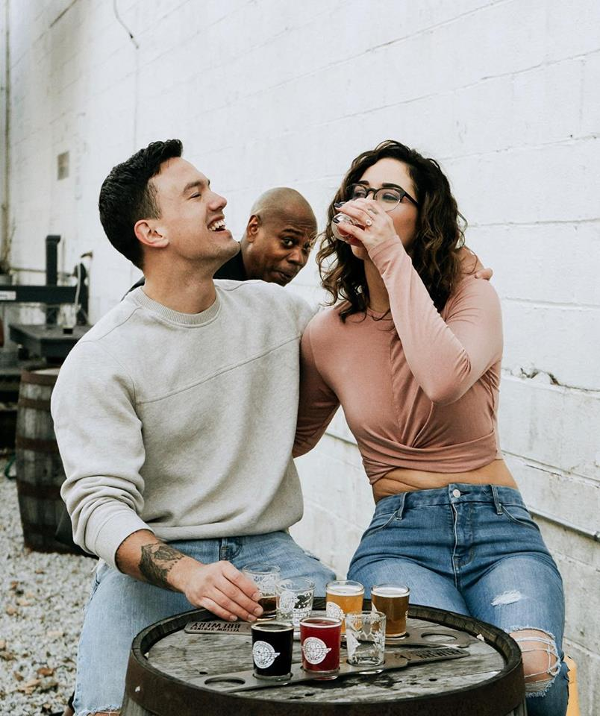 Tommy Saunders and Emily Eldridge were snapping it up at a brewery in Yellow Springs, Ohio when Dave popped up in the background. Jaycee Brammer, the owner of Jaycee Marie Photography, captured the images and shared the experience on her Facebook account. She said Dave, who lives in the area, was "so nice and truly made our day."
Now, they're viral. Ha!
In other social media news...
Sooo....British manufacturer Emperis is really trying TF out of it. And by "it", we mean the entire human population as a unit.
British hottie Idris Elba was just named the world's Sexiest Man Alive by PEOPLE magazine. To celebrate, the toy manufacturer created an Idris Elba action figure. And it's far from cheap. It would set you back a cool 1100 pounds, but it's not even WORTH IT. The doll looks NOTHING like Idris. Not in the least bit.
Here's how the company described the doll on its website:
Emperis Proudly presents one of Hollywood's most iconic actors Idris Elba. A special sculpted Idris likeness. An Emperis Homme standing 17 inches tall, he has a toned, masculine physique. He is made of the new resin which is lighter but stronger and gives a flesh like feel to the touch and has a smoothness of quality that you will love.
Bruh, what is this?
As expected, Black Twitter is going off about the doll. L-O-L @ the Romany Malco foolery. Peep the tweets:
That's Romany Malco. https://t.co/BYr3xDLgEE

— Charlamagne Tha God (@cthagod) November 13, 2018
This doll is not my boo @idriselba ... that is @TeamRomany #idrisdoll pic.twitter.com/6r4esssWF5

— Loni Love (@LoniLove) November 14, 2018
Romany even responded:
I'm done with ALL of ya'll! https://t.co/QRh25VZbzb

— Romany Malco (@TeamRomany) November 14, 2018
HA!
This doll is supposed to be Idris? Somebody getting fired. pic.twitter.com/VsFXlmRibW

— Court (@courtdanee2) November 13, 2018
They are so wrong for this #IdrisElbaDoll #Emperis WTF... who's mans is this? @idriselba pic.twitter.com/DrDfWMvhK9

— The Crowd Updater (@TheCrowdUpdater) November 14, 2018
This "Idris Elba" doll looks more like Romany Malco from A Million Little Things. pic.twitter.com/4RXOV68Eeq

— Jessica Ruth (@missjae1908) November 14, 2018
This Idris Elba doll is giving me tales from the hood nightmares all over again! #thisaintit #IdrisElba pic.twitter.com/DPx7UpDeuv

— J.Solo (@JJustITA) November 14, 2018
Zero chill.
Drool over the REAL (and engaged) Idris in his recent Sexiest Man Alive cover and spread below: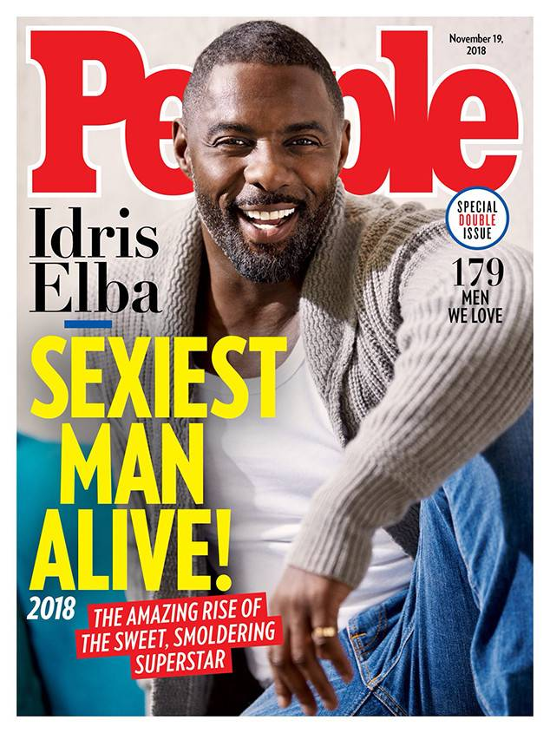 Whew, lawd! This man here...
Photos: Jaycee Marie Photography/Getty/Emperis/David Burton via PEOPLE

​ ​
​ ​ ​