STILL ALL GOOD! Michelle Williams Has Words About Fiancé Chad's 'Take Your Meds' Comments + The Twosome Takeover Clark Atlanta University
​
Nov 16 | by _YBF
​ ​ ​ ​
Michelle Williams speaks out after her fiance Chad Johnson made that comment about her taking her meds during a heated argument on their reality show.
On the last episode of "Chad Loves Michelle," things got testy between engaged couple Michelle Williams and Chad Williams. After getting engaged in March 2018, they're putting in the "work" to elevate their relationship to the next level (doing couples' therapy), but they have run into some road blocks.
The singer and pastor got into a heated argument, and Chad hit below the belt when he asked Michelle if she had taken her meds. As you know, Michelle suffers from depression and even sough help at a rehabilation center this year.
Now, the former Destiny's Child singer is responding to the episode that had social media on fire. In so many words, she said viewers didn't get the full picture of what went down and seemingly placed some of the blame on herself.
She said "people don't know what I was saying to Chad for Chad to be like..." during an interview on V-103's "Frank & Wanda In The Morning Show." Even though, in the very clip circulating, she told their therapist he shouldn't have said it regardless.
"Now, I didn't like when he said that. People also did not play and hear when he apologized. He said he should not have said that. I think that's what irritates us. We're a soundbite generation. We won't take the time, and the work, the effort to actually watch the whole episode. We will take a soundbite and we judge a person, we judge a show, we judge a relationship based off of one little clip.... I can cut you with my words. I can't fight you because you're bigger than me, but I can cut you with my words."
Check it at the 10-minute mark:
After chopping it up with the Atlanta radio hosts..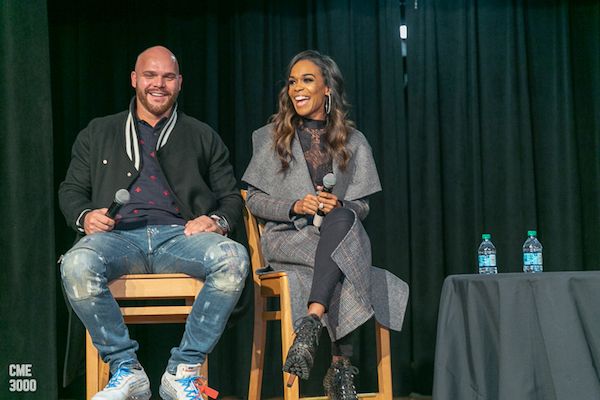 Michelle and Chad stopped by Clark Atlanta University to chop it up with about 200 students, along with host Ray Cornelius of WCLK's Upfront, about key topics such as mental health awareness, self care, relationships, and the importance of faith.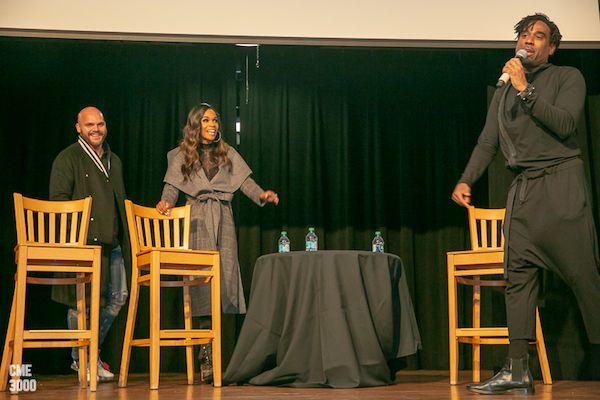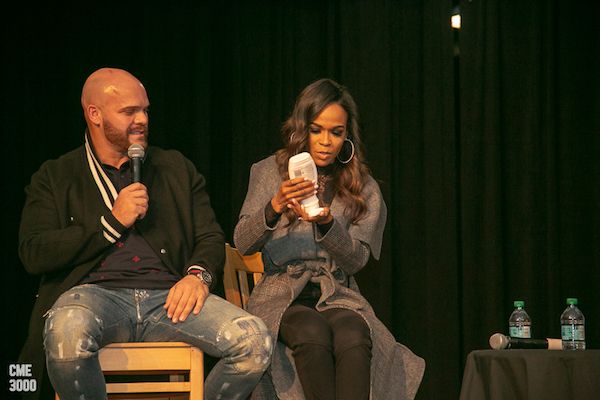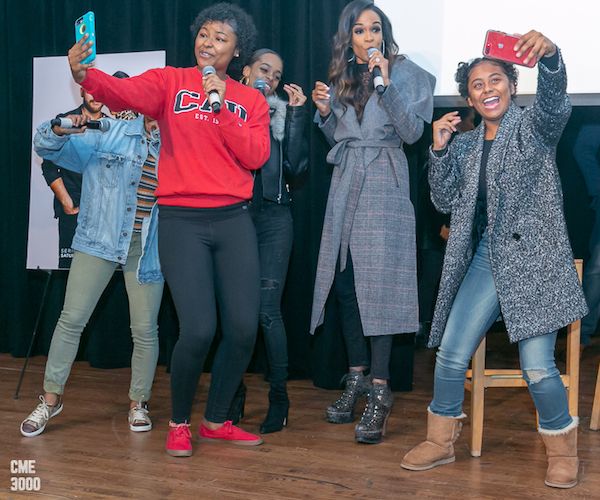 They did karaoke and even snapped selfies with the students.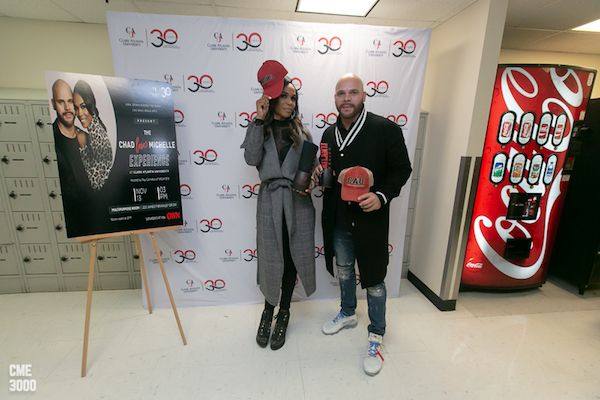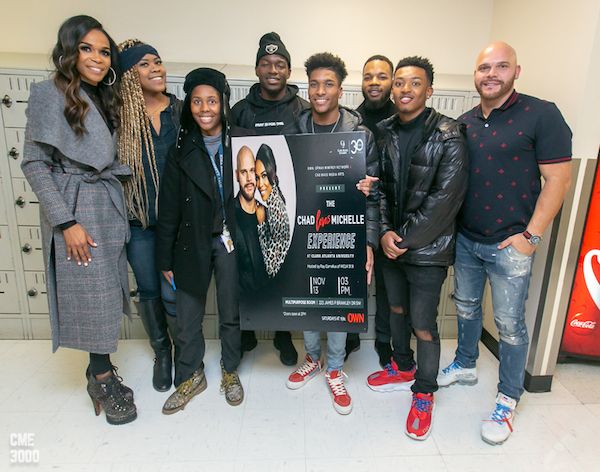 The next episode of "Chad Loves Michelle" premieres Saturday at 9pm EST on OWN.
Photos: Chris Mitchell
​ ​
​ ​ ​