Ava DuVernay Secures $100M Bag With Multi-Year TV Deal+ Nickelodeon Is About To Air Show With 1st Primarily Black Cast In Over A Decade
Nov 28 | by _YBF
Ava DuVernay has some big things coming down the pipeline after inking a $100 million overall deal with Warner Bros. Television. Get those deets, plus check out a sneak peek at Nickelodeon's new black family-centered comedy series...
Ava DuVernay keeps breaking boundaries and being an example of a black woman slaying in her field.
The Oscar nominated director just inked a lucrative deal that will allow her to bring fresh, new stories to the forefront. The EMMY winner has reportedly signed a multi-year, multi-genre overall deal with Warner Bros Television Group. And that deal is in the $100 million range. Woot!
The writer/director/producer and her Forward Movement shingle will bring new content in drama and comedy series, documentaries, digital content, event projects, and longer-form projects for broadcast and cable, premium cable, streaming services, and other platforms.
"I've had nothing but beautiful experiences working with Peter Roth, Susan Rovner, and Brett Paul," Ava told Deadline. "They love and support artists in wonderful and nourishing ways. They work within a traditional studio headed by Kevin Tsujihara that is stirring with untraditional energy and fresh protocols for intentional, inclusive image-making. Warner Bros is a terrific partner about matters of visibility and belonging for all kinds and cultures of people, which is our mission at Forward Movement. I couldn't be happier to call Warner Bros TV my production home."
It's her first deal with a studio and it's set to start in January. Talk about coming in with a BANG bang!
While other bigwigs like Shonda Rhimes and Kenya Barris have hopped on the Netflix wave, Ava's deal with the traditional studio makes sense. She has had several projects with WB TV in the past, including OWN's "Queen Sugar." To make the deal even sweeter, she'll have the opportunity to sell her shows to whoever, as opposed to being locked into one outlet. Nice.
The bags just don't stop. Congrats Ava!
As for more melanated TV news...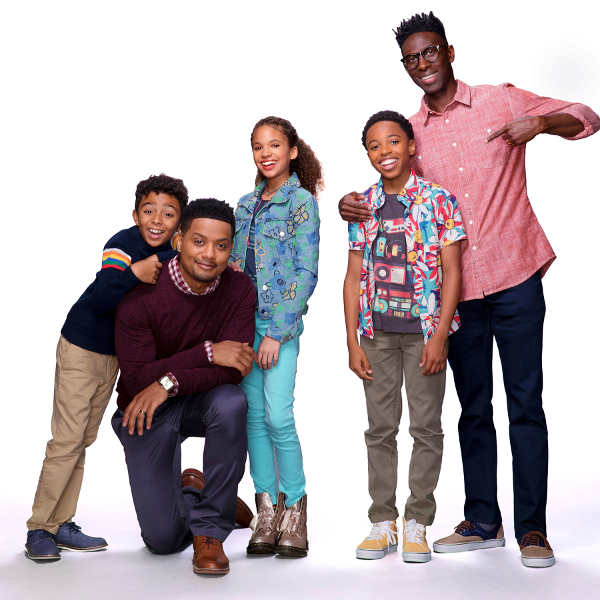 Nickelodeon is giving the kiddies a new comedy series that stars a predominantly black cast. It will be the FIRST in over a decade for the network.
"Cousins For Life" is Nick's newest series coming down the pipeline, starring acting newbies Dallas Young and Scarlett Spencer.
The show is described as a "buddy comedy" that centers around 12-year-old cousins Stuart (Dallas Dupree Young) and Ivy (Scarlet Spencer). Nick describes the plot:
"...Best friends who come from very different backgrounds and learn to navigate life under one roof with their families. After Stuart's mom is deployed overseas, his fun-loving dad Clark (Ishmel Sahid) decides to move the family to Portland to live with his uptight brother Lewis (Ron G) and his family, which includes [Ivy's younger brother] Leaf (Micah Abbey)."
It follows in the footsteps of a few 90s faves like "My Brother & Me," "Kenan and Kel," "Cousin Skeeter," and "Just Jordan."
The series is produced by "Kenan and Kel"/"All That" producers Kevin Kopelow and Heath Seifert.
Peep the first sneak peek below. It's super cute.
"Cousins For Life" will premiere in January 2019.
EXTRAS:
1. "First Wives Club" series, starring Ryan Michelle Bathe, Jill Scott and Michelle Buteau, moves to BET. It better still be good, too. STORY
Photos: Getty/Nickelodeon