Bucs' QB Jameis Winston Wiggled Out That Uber Driver Sexual Battery Case + Ex-NFLer Aldon Smith Convicted In Domestic Violence Case
Nov 28 | by _YBF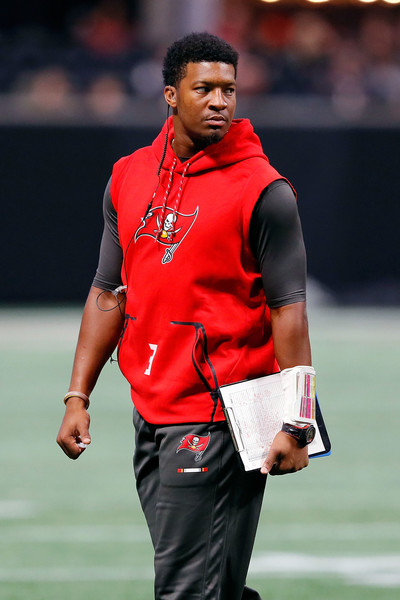 NFL quarterback Jameis Winston doesn't have to worry about that Uber driver sexual battery case any longer. Lucky him, we guess. Meanwhile, former NFL player Aldon Smith was just convicted in his domestic violence case. Get the deets inside...
Tampa Bay Buccaneers quarterback Jameis Winston can now put his most recent sexual battery drama behind him.
The former No. 1 draft pick "reached an agreement" to settle the sexual battery lawsuit filed against him by an Uber driver in Arizona, according to reports.
You'll recall, the Bucs QB/new dad was suspended for three regular season games for violating the league's personal conduct policy. He was accused of groping an Uber driver named Kate P. (she withheld her last name to avoid harassment). She said she picked up the NFL star (who she believed to be drunk) from a bar in Scottsdale back in March 2016. During the ride, she claims he grabbed her vagina over her yoga pants. Two years later, she filed a lawsuit against him.
TMZ reports:
In new docs filed in federal court in Arizona on Nov. 26, the woman's lawyer says "Plaintiff has reached an agreement with Defendant to resolve her claims."

"The parties are in the process of finalizing a settlement agreement but need approximately 10 days to complete this process."

The terms of the settlement were not disclosed in the court docs. We've reached out to Winston's camp for comment, so far no word back.
After his 3-game suspension, the former Florida State quarterback issued a public apology to Kate and he also cut ties with his agents, Greg Genske and Kenny Felder. Jameis previously apologized for his (likely drunken) actions while never really fessing up to them. But y'all know sexual and domestic assault, alleged or confirmed, is "no biggie" to the NFL....
As for another NFL star with legal drama...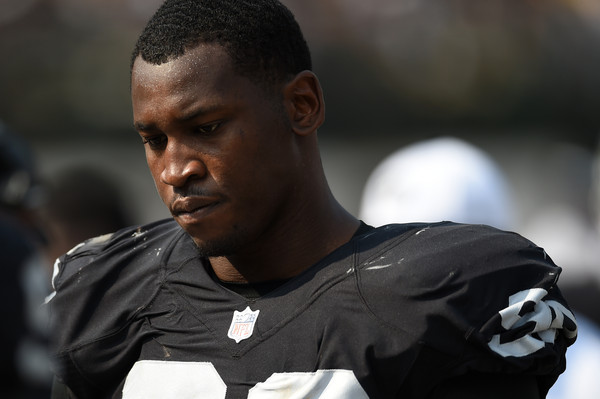 Former NFL star Aldon Smith was convicted in his domestic violence case, accepting a plea deal. And if he stays in his lane, he will not have to serve any jail time.
The former Oakland Raiders and San Francisco 49ers linebacker reportedly plead no contest to two misdemeanor charges after striking a deal with prosecutors to settle his domestic violence case from earlier this year.
The 29-year-old, who reportedly dated HOT 97's Nessa before Colin Kaepernick became her bae, plead no contest to violating a court order and false imprisonment. He was sentenced to 90 days in jail and three years probation. He got credit for time served for the days he spent in jail and time he spent at an inpatient alcohol and drug treatment center. He also was ordered to 1 year of domestic violence counseling and 25 hours of community service.
The former NFL star was inititally charged with 4 misdemeanor charges, including domestic violence, assault with force likely to produce great bodily injury, false imprisonment and vandalism in March 2018.
Aldon's ex-fiancée - the report didn't give her name - read a victim's statement at the hearing and said she "may never be the same." While the report didn't state the woman's name, Aldon got engaged to a woman named Shawna McKnight just one month before he ended up behind bars. See Aldon pop the question on Valentine's Day here.
Hmph.
Photos: Getty