Domestic Violence Charges Against NFLer Reuben Foster Dropped! The Reason Will SHOCK You
​
Jan 03 | by _YBF
​ ​ ​ ​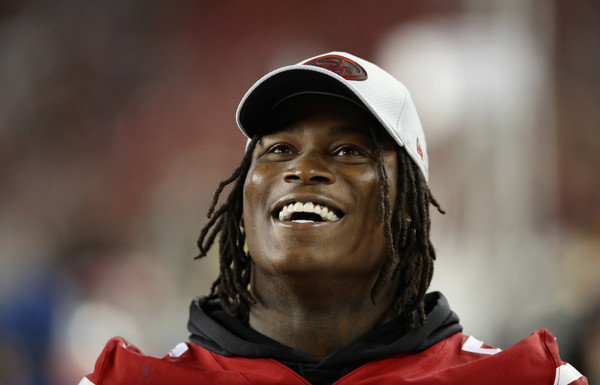 NFL player Reuben Foster just got off on domestic violence charges for the 2nd time in less than a year. Find out why inside...
NFL star Reuben Foster is thanking his lucky stars after he was let off the hook on domestic charges yet again.
The Washington Redskins linebacker was scheduled to appear in court today (Jan. 3rd) for an arraignment in Hillsborough County, FL after he was brought up on a misdemeanor domestic violence charge stemming from a Nov. 24th altercation that involved his ex-girlfriend, Elissa Ennis.
However, the State Attorney's Office in Florida dismissed the charge on Jan. 2nd after the notice of termination of prosecution was filed. Even after these pics of her alleged abuse surfaced.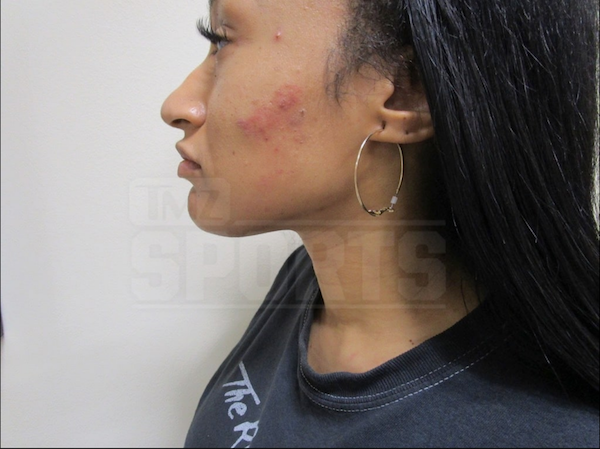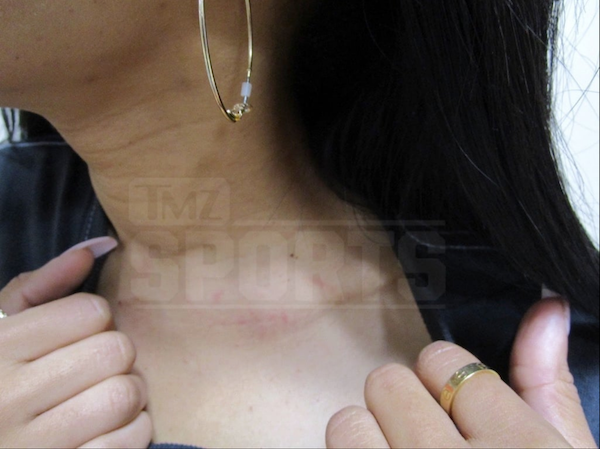 So, what happened?
Turns out, prosecutors realized they wouldn't have a strong case due to Elissa Ennis' credibility. They reportedly concluded that there wasn't enough evidence to file charges against the NFLer after "a meticulous review of the facts of the case," said Estella Gray, director of communications for the State Attorney's Office.
The 24-year-old linebacker was cut from the San Francisco 49ers hours after the incident - the night before the 49ers were set to play the Buccaneers in Tampa.
So here's what happened that night...
An altercation broke out after Elissa threatened to tell Reuben's new girlfriend he paid to fly her out to the 49ers' team hotel in Tampa Bay. Elissa spoke out about the incident, appearing on "Good Morning America" in early December to explain what went down that night.
TMZ got ahold of the 911 call where she alleged Reuben "took my phone [and broke it] ... slapped me in my face and threatened me." She later repeated, "He took my phone and broke it and slapped me in my face," according to the site. You can check out pictures of her injuries from the incident here.
By the way, this wasn't the first time the NFL player was arrested for allegedly assaulting her. He was charged with several felonies for allegedly assaulting Elissa around this time last year.
Back in February 2018, Elissa went on the stand against Reuben and told the judge she made up the story as revenge for him breaking up with her. In court, she reportedly said she lied in court because she thought Reuben loved her, so she wanted to protect him. Sighs...
The judge eventually dismissed all of the charges in the previous case.
Elissa admitted to lying on the stand in court, but when she appeared on "GMA," she said she lied about lying on the stand. Girl!
In her defense, we have no idea why she initially (allegedly) lied. She could have been threatened, in shock, or actually telling the truth.
So yeah, you can see why prosecutors would have a hard time proving without a reasonable doubt that he was guilty.
"We're disappointed. The prosecutor's choice is yet another slap in the face to Miss Ennis, just like the one Mr. Foster gave her in Tampa," Ennis' attorney, Adante Pointer, told ABC News. "Elissa Ennis was fully ready to participate and hold him accountable. This is not a situation where she recanted, nor that the prosecutor had new evidence that it didn't happen."
Reuben is no stranger to getting in trouble with the law. Outside of these domestic violence charges, he was also arrested for misdemeanor marijuana possession last January. He served a two-game suspension at the start of the 2018 season. The charges were eventually dropped after he finished a first-time-offender diversion course.
Photo: Getty
​ ​
​ ​ ​