OH?! Diddy Is Reportedly BIG MAD Cassie Allegedly Started Dating Trainer Before They Broke Up, She Calls B.S.
​
Jan 03 | by Natasha
​ ​ ​ ​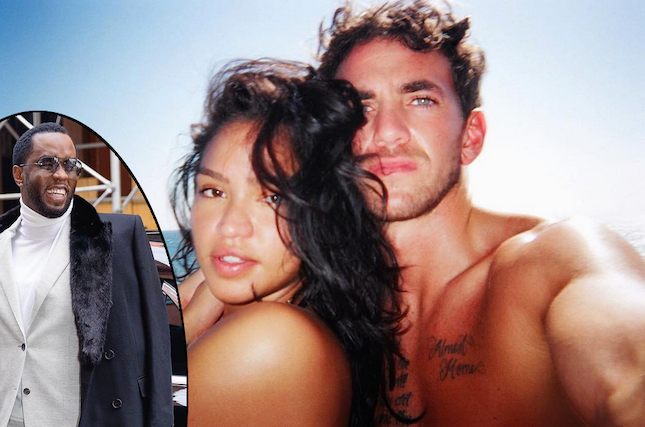 Diddy is reportedly accusing Cassie of hooking up with her new trainer boo before Diddy and Cassie broke up. And he's big mad. Chile, the audacity. Deets inside...
Diddy - who was previously seen hooking up with his children's mother on vacay while dating Cassie - is now calling out Cassie for allegedly cheating on him with her new man. That's rich.
The mogul reportedly is telling folks there's some crossover where dates are concerned, and he's supposedly claims Cassie started dating Alex Fine before she and Diddy broke up.
Alex, interestingly, was hired and paid for by Diddy to train her last year. Now, he feels betrayed. TMZ reports:
Diddy's trainer, Jamal Liggin, got so busy he hired several trainers as backup, including Alex Fine. Diddy tagged Alex to train Cassie over the last year.

As we reported, Diddy and Cassie broke up several months ago after a decade-long relationship, but our sources claim Cassie and Alex hooked up before the split. We're told what especially galls Diddy ... he paid Alex to train his then-girlfriend and feels betrayed.
The father of 6 has also been adjusting to becoming a full-time dad to his twin girls and son Christian, after the tragic death of their mother Kim Porter. He's also been stepping up even more for Justin and Quincy, who he also treats as his son.
Cassie's calling B.S. though, in between being hugged up with Alex on the beach during the Holidays.
She has not ever publicly talked about a timeline, but we're told Diddy is convinced there's an overlap.

Sources connected to Alex and Cassie insist the two did NOT start dating until after she broke up with Diddy.
Oh, he's "convinced" there's one, huh? Men are something else.
Photos: Instagram
​ ​
​ ​ ​