Kevin Hart Says He's NOT Hosting The Oscars, Apologizes For Previous Comments & Says It's NOT His Dream To Be A LGBTQ Ally + Chris Rock Turns Down Oscars Hosting Gig
​
Jan 09 | by _YBF
​ ​ ​ ​
No, Kevin Hart will NOT be hosting this year's Academy Awards show after recently reconsidering. He says he's over it and he has no desire to become an ally to the LGBTQ community. Get the latest, plus find out why Chris Rock turned down the gig inside...
UPDATE: The Oscars will reportedly go host-less for the first time in almost 30 years.
---------
Last week, Kevin Hart appeared on the "Ellen DeGeneres Show" and said he would reconsider hosting this year's Oscars ceremony.
Well, it seems his change of "hart" has changed again. He will NOT be hosting the 91st Annual Academy Awards and he said so himself.
The Night School actor appeared on "Good Morning America" this morning to promote his new movie The Upside. He sat down with "GMA" co-host Michael Strahan to dish on the film and, of course, the big elephant in the room. Is there hope he'll host the Oscars this year?
"No," he responded. "I'm not hosting the Oscars this year. It's hard to predict what can happen [in the future]. I don't want people to think there is a thing between me and the Academy because there isn't."
Peep the clip below:
Q: "Is there hope that you would host the #Oscars this year?"@KevinHart4real: NO. pic.twitter.com/ivwbW5ygUs

— Good Morning America (@GMA) January 9, 2019
At this point, the comedian is fed up and he's "over" the controversy.
"I said I'm done with it. It gets no more energy from me. That's why I said, for the last time I'm addressing this. There's no more conversation about it. I'm literally over that. I'm over the moment and I'm about today. If it's accepted, great. If it's not, that's nothing I can control."
Michael Strahan asked Kevin how has he evolved since he put out those tweets, but he skipped over answering.
Peep the clip below:
"I'm not giving no more explanation of who I am."@KevinHart4real one-on-one with @michaelstrahan, responds and talks #Oscars controversy: https://t.co/W1vUNMab63 pic.twitter.com/Wus0zViVry

— Good Morning America (@GMA) January 9, 2019
On Monday night (Jan. 7th), Kevin spoke on his "Straight From the Hart" SiriusXM radio show where he apologized to the LGBTQ community for the jokes he made in the past. He then said he doesn't like how folks have been trying to FORCE him into becoming a LGBTQ activist.
"I don 't like the forcing," Kevin said during the segment. "I don't like, like Don Lemon goes on CNN, and he's like, You can fix this, become an ally'. It's not my dream."
CNN's Don Lemon responded to Kevin's comments on "CNN Tonight" after revealing he had a one-on-one conversation with Kevin. They agreed that their conversation would remain confidential, but Don was able to share what they talked about in general.
Here's Don's response to Kevin's apology and LGBTQ ally comment below:
"You may not like the way he said it, [but] he did say, 'I'm sorry, I apologize,'" he said. "He doesn't want to be an ally of the LGBT community, that's his right — whether I like it not not, whether you like it or not. There has been a lot of blowback, Kevin backed out from hosting the Oscars, and on some level you can understand for him that it feels like he is under attack. But I can tell you for me, as I relate to him, he's not a victim."
In Kevin's defense, while he said becoming a LGBTQ ally wasn't his lifetime dream, he did say he would ride with them for equality.
"If the fight from the LGBTQ community is equality, that's the fight," Hart said. "I'm riding with you guys. I understand you."
See Don's monologue below:
Don said he asked Kevin multiple times to come on his show, but he declined.
Also...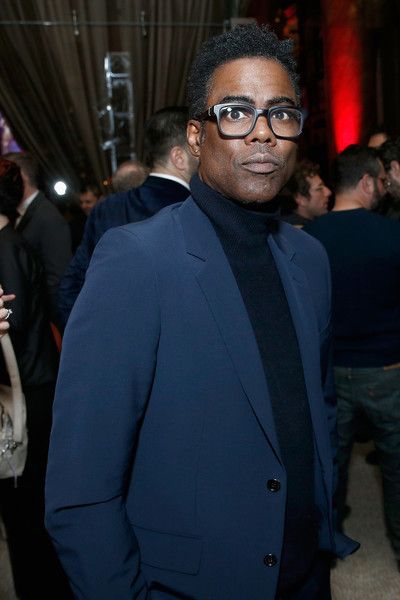 Another comedian - who hosted the show twice in the past - turned it down. Chris Rock doesn't want NO parts of the Oscars.
"If it was five years ago, I could say something really offensive and funny right now, but I can't do that anymore, so … heyyyy!" Rock said at the New York Film Critics Circle Awards dinner in Manhattan. "Steve Martin is here. You should host the Oscars. You're the best. Steve Martin should host the Oscars! Because I'm not doing it, goddammit! You're not getting me."
So there's that.
Also, folks have been sounding off about Kevin's interview with Ellen DeGeneres. Basically, they weren't impressed. Check it:
I expected Ellen to actually ask Kevin Hart some sort of challenging question. Anything, really. But instead, it was just one long monologue from Kevin interspersed with Ellen's approval. That interview made me miss the previous talk show hosts that asked tough questions.

— deray (@deray) January 4, 2019
I looked at those past statements and wrote about them, noting he didn't offer an actual apology until this controversy of his own making started: https://t.co/OSbl9G6gTF. And it wouldn't have been much to just repeat an apology since anti-LGBTQ violence has risen in 45 era. https://t.co/9Kw4X39tOb

— Michael Arceneaux (@youngsinick) January 4, 2019
As a Black queer someone who, when my body began to manifest aspects of my identity even I was unaware of was punched in the chest by Black men in my family and told to "man up," Ellen can't and doesn't speak for me. #KevinHart https://t.co/biFbhtGTdm

— Tre'vell Anderson (@TrevellAnderson) January 4, 2019
you can't forgive these. there's no restraint in this.

they're not all from '10 years ago' and let's not pretend that even 15 years ago the use of that word was debatable.

Kevin Hart acknowledging it's wrong doesn't reduce its effect. surprised at Ellen DeGeneres.#Oscars pic.twitter.com/sHniybaeXZ

— LONEWOLF (@_maxfawcett_) January 4, 2019
Shorter Kevin Hart: I did apologize... once, years ago, to a person I don't remember, and you'll never find it https://t.co/PJBADv7ead pic.twitter.com/c2wJLpE9xA

— Kyle Buchanan (@kylebuchanan) January 4, 2019
Ellen to Kevin Hart: "don't let those people win, host the Oscars".
"Those people" are your community, Ellen. The ones who stood behind you when people like Kevin thought you were less than enough to be on TV.
He's not sorry. His lame interview/Insta posts proved that.

— Harry Cook (@HarryCook) January 4, 2019
Thoughts?
Photos: MEGA/Kevin's IG/Getty
​ ​
​ ​ ​