Adrien Broner Is A Whole Mood At Press Conference - 'I Don't F*** With You!' + NFL Player Beats The Breaks Off Man Masturbating Outside Daughter's Window
​
Jan 17 | by _YBF
​ ​ ​ ​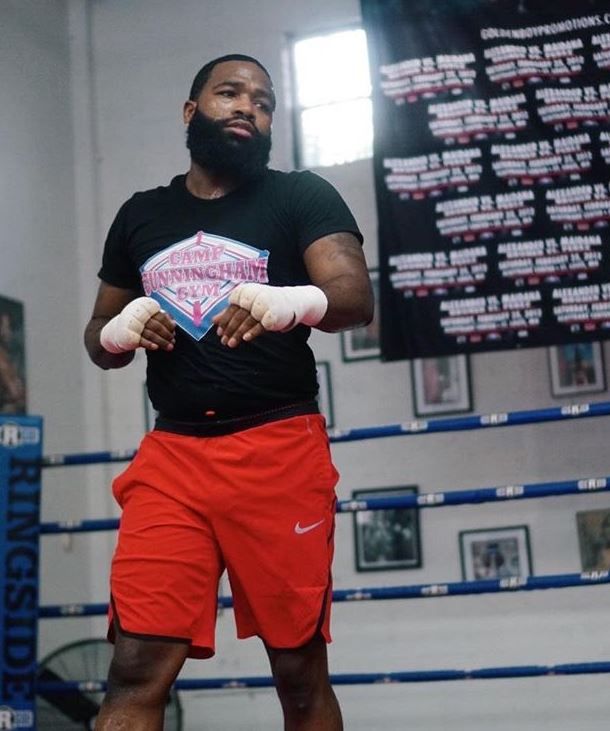 If Adrien Broner doesn't deal with you, he's going to let you know it. No matter where he's at. Watch the boxer pop off on a analyst, plus get the deets on former NFL player Tony Beckham beating a man down who was masturbating outside his daughter's window inside..
Adrien Broner isn't one to bite his tongue, but we didn't think he'd act up like this during a press conference. We're not even mad, TBH.
It's fight week.
29-year-old Adrien Broner is set to box it out against 40-year-old Manny Pacquiao this Saturday in Las Vegas. The final press conference before the big fight went down yesterday and Broner, who was arrested over a driving offense days before Christmas, had to get something off his chest.
During the pre-fight presser, Broner went off on Showtime boxing analyst Al Bernstein. The reason? Well, he doesn't like how Berstein makes use of his Twitter fingers. He said he wasn't answering ANY of his questions and he didn't. Broner also told his crew not to answer any of his questions and they didn't either. Check it:
Adrien Broner goes off on Showtime's Al Bernstein at the final press conference before his fight with Manny Pacquiao. Refuses to answer questions, then gets his team to do the same. pic.twitter.com/D4c4DDYfFZ

— Michael Benson (@MichaelBensonn) January 16, 2019
Then, Broner made comments about Pacquiao fans eating dogs and cats. Lordt. Peep the clip:
Adrien Broner tells Filipino Pacquiao supporters "I got a cat for you for dinner" and "I got some sautéed German Shepherd for you in the back" #PacquiaoBroner #PacBroner @Sports5PH pic.twitter.com/8EOJTV1r5K

— Ryan Songalia (@ryansongalia) January 16, 2019
You can watch the entire press conference below:
In other news...
Listen, we usually don't condone violence, but there are some instances when a person just needs to get their a** handed to them. And this is one of those times. Ugh.
Tony Beckham, former Detroit Lions defensive back (pictured above), beat the breaks off a white man after he caught him masturbating outside of his daughter's window in Florida.
According to reports, the former NFL baller found 48-year-old Geoffrey Cassidy (mughshot below) with his pants partially down, fondling himself while peeking into his 15-year-old daughter's room after she had showered Monday morning. Beckham yelled out to the man and he tried to run, but Beckham caught up with him.
"I couldn't believe it. I was like, 'Is this for real?' I thought I was getting 'Punk'd,'" Beckham said, referring to the famous MTV practical joke series. "I caught him at the apartment over there and we just had a good conversation," Beckham said.
Yeah, they had a conversation alright. That "conversation" resulted in Cassidy suffering from multiple broken bones in his face. Serves him right!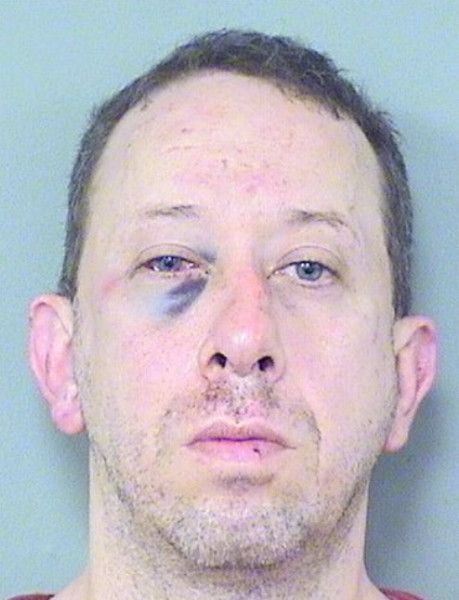 Cassidy is charged with lewd and lascivious behavior with a victim younger than 16 years old. He's currently being held in the Palm Beach County Jail in lieu of $1,500 bond. He reportedly denied the sexual act, saying he was in the neighborhood because his car broke down and he was waiting for it to cool. Bruh.
"I'm sorry that it happened to me. I'm sorry that it happened to him," Beckham said. "Because he's never going to do that again on this side of town."
Or anywhere else for that matter.
"I don't know if this is his first time coming here or if he's been here before or where he's seen us or how he picked us out," Amanda Beckham, Tony Beckham's wife, said. "But it's scary."
We live in a sick world.
Photos: Getty/Palm Beach County Sheriff's Office/Adrien's IG
​ ​
​ ​ ​