EXCLUSIVE DETAILS: B.Smith's Husband Dan Gasby's Girlfriend Alex Lerner's Ex Partner Is Black Restaurateur Dard Coaxum, Alex Also Spotted With Dard AFTER Meeting Dan
Jan 29 | by _YBF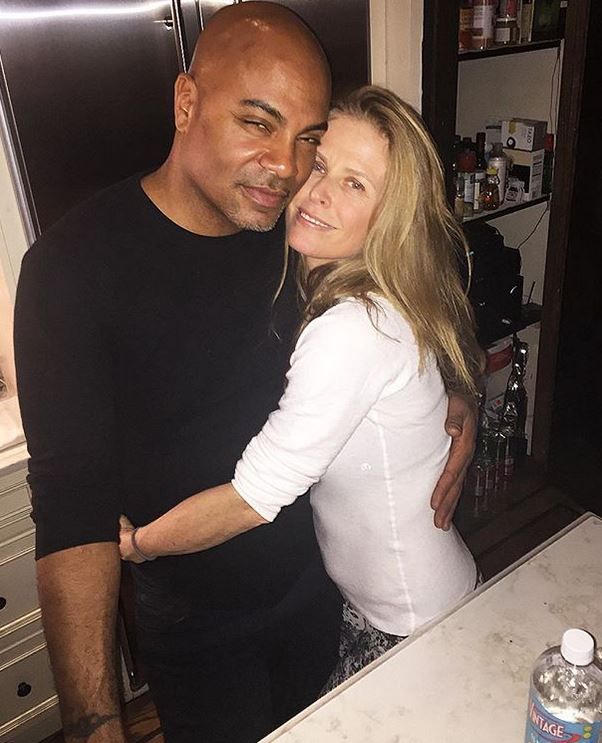 We received a tip and did some digging on B. Smith's husband Dan Gasby's new girlfriend Alex Lerner. And there's some interesting details about her love life. More inside...
Dan Gasby - the husband the famed restaurateur/model/lifestyle guru B. Smith, who has been diagnosed with early onset Alzheimer's - shocked everyone after coming out that he has moved in his white girlfriend, Alex Lerner, into the home he shares with his wife of 26 years.
The Washington Post did a whole profile on the "modern family" where Dan and Alex basically justified their whole "situationship." They shared they have been in a relations for the last year-in-a-half after meeting in summer 2017 at a Hamptons bar.
Turns out, before Alex/Alexandra - a divorced mother-of-three - started dating Dan, she dated flashy restaurateur Dard Coaxum, who calls himself the "Harlem Gatsby" and has venture capitalist listed on his Instagram profile. The two were also spotted together after Alex & Dan met.
Our source tells us Alex left Dard after he was found guilty of a deadly assault and sentenced to 15 months in prison in 2016. In the summer of 2015, Dard got into an altercation with a man named Julio Torres at a New York restaurant. Ish escalated and Dard ended up punching the man so hard he fell and hit his head, suffered permanent brain damage, and eventually died. Dard argued that he acted in self-defense. Alex, who was his girlfriend at the time, was there to see it all go down and even took the stand in his defense.
Here's what Page Six reported about the incident:
Coaxum, 46, returned the card to its owner, Julio Torres, 43 — and then demanded a drink for his good deed, according to prosecutor Joshua Steinglass at Coaxum's recent misdemeanor-assault trial in Manhattan Criminal Court. Torres blew him off, the ADA said.

By chance, the two men then ended up at the same deli later that morning, where Torres was being "loud and obnoxious" and behaving like a "boisterous drunk," the prosecutor said.

Surveillance video from inside the shop, Gourmet Deli, showed Torres munching on a bag of potato chips as he wobbled on his feet and offering the snack to Coaxum's girlfriend [Alex Lerner].

A fed-up Coaxum finally stalked over to Torres, an event planner, and sucker-punched him in the face, according to Steinglass.

Torres called Coaxum a "punk" and "f–king mutt" and taunted him to "go ahead and hit me!" as he called 911, authorities said.

Surveillance images show Dard Coaxum (blue shirt) aiming to punch Julio Torres (gray suit).

Coaxum and his friends tried to walk away, but Torres pursued him, according to surveillance video.

Coaxum kicked Torres, hurled his bags at him and threw his cellphone at his face, prosecutors said. When the victim continued to pursue, Coaxum turned around and chased him out of camera range, delivering the "coup de grâce" punch that knocked him head-first to the ground, Steinglass said.

"[Torres] toppled over like a tree that had been chopped down, cracking his head on the pavement," the prosecutor told the panel of eight jurors last week before Judge Ann Scherzer.
In February 2016, Dard was sentenced to 15 months in prison. It's reported Alex sobbed after the guiltry verdict was read.
It's unclear if these two were married or not. Word on the curb was that they were, but she was called the "girlfriend" in all of the reports about her man.
After Dard went to jail, Alex allegedly broke up with him. She met Dan in the summer of 2017. And, according to him, they have been together for a year and a half.
There are also pictures of Alex partying with Dard in July 2017. Oh?
A few months later...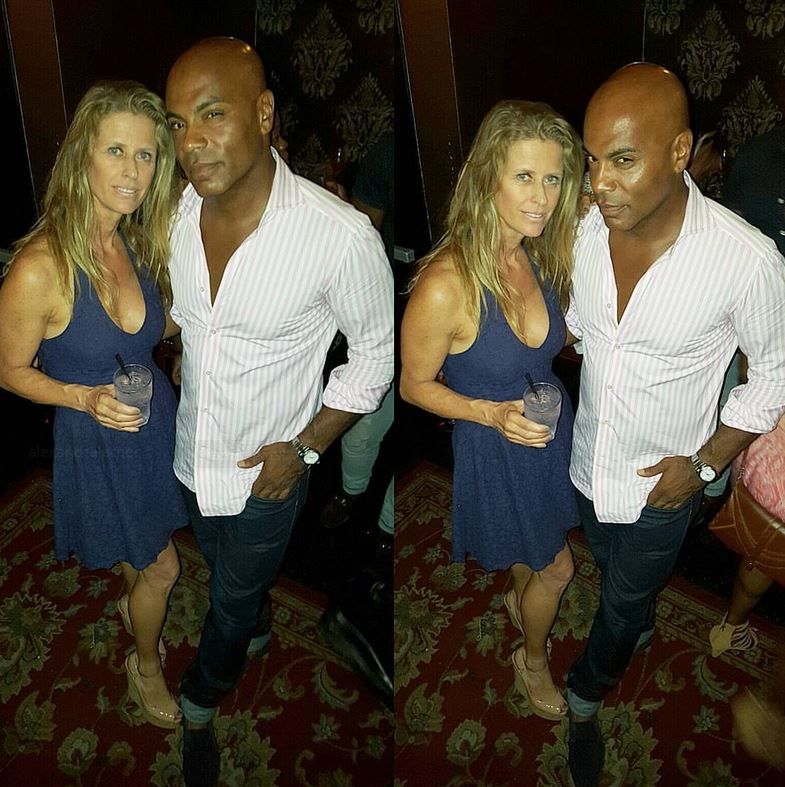 They linked up again at a mutual friend's party in September 2017. Maybe she and Dan weren't official official by that time. But he sure has been praising and posting all about her on his social media. Her social media activity is pretty dry. For now.
Here's Alex and Dard during happier times, weeks before he was sentenced to prison: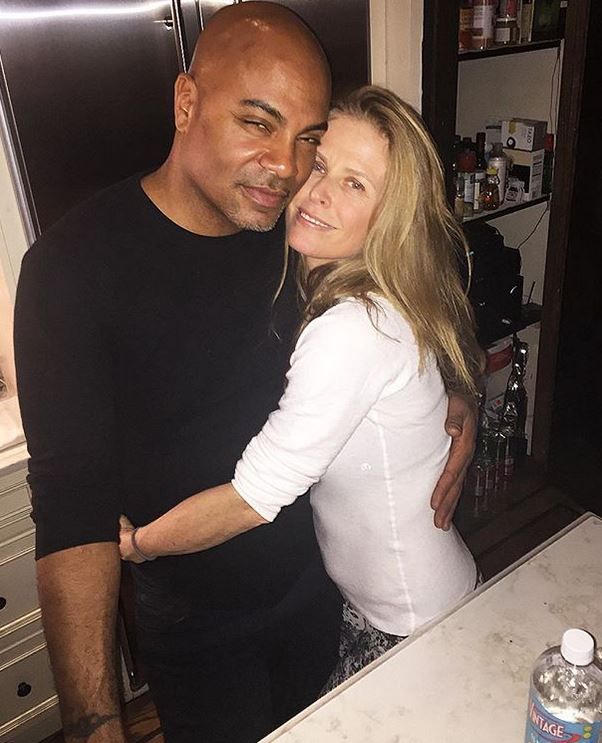 Our source also alleges they saw Alex in a restaurant in Harlem in 2017 with a guy that wasn't Dard or Dan. And it was around the time she met Dan.
Welp.
It also seems Dard, who created the Harlem American clothing line, only spent 10 months behind bars. He snapped a video with his daughter Dardra Coaxum, who is a silent investor who owns a small stake of Harlem Shake restaurant, in December 2016:
Photos: @nyer30