CeeLo Green Apologizes After Bashing Super Bowl Boycotters While Hyping Big Boi's Performance + PETA Trolls Fur Coat Wearing Big Boi
​
Feb 04 | by _YBF
​ ​ ​ ​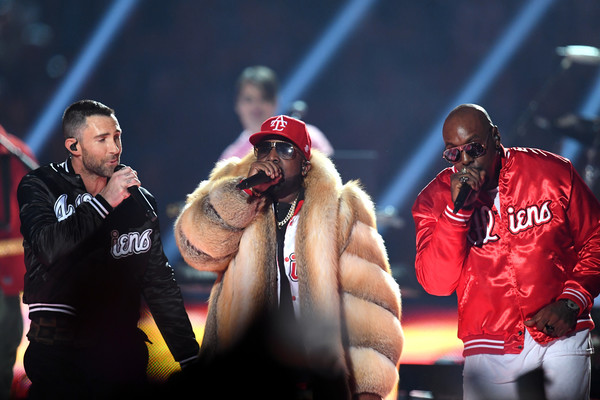 CeeLo Green is apologizing for saying "f*ck" all of the Super Bowl boycotters while hyping up Big Boi's Super Bowl halftime performance. See his apology, Big Boi's performance, plus PETA trolling the Atlanta rapper inside...
Before this year, the Super Bowl halftime show has been a coveted performance slot that musicians would die for. Today, not so much.
Several celebs, including Rihanna, Jay Z, Cardi B and Pink, turned down the opportunity to perform during the halftime show this year in support of former QB Colin Kaepernick. As you all know, the NFL blackballed the quarterback for taking a knee during the national anthem as a silent protest against police brutality and racial injustice.
Big Boi - an Atlanta native - hit the stage alongside his Dungeon Family partner Sleepy Brown to perform the Outkast classic, "The Way You Move" during Super Bowl LIII in Atlanta. As Big Boi wrapped up his performance, he began chanting, "ATL H*e" and the crowd joined in.
Check it:
ATL. ATL. ATL.@BigBoi rode into the #SBLIII Halftime Show in style pic.twitter.com/uvDFnL9mxV

— NFL (@NFL) February 4, 2019
When it was announced that Big Boi (and Travis Scott) would be joining Maroon 5 during the Super Bowl halftime show, it caught a lot of heat from folks who are boycotting the NFL.
However, CeeLo Green had his homie's back. He hopped on social media to congratulate Big Boi, but he also threw hella shade at the "so called" NFL "protestors."
He wrote (and deleted), "Yo big we riding wit you fam DO THAT SHIT! Fuck these so called protesters you just got 100m worth of press. I'll kill for you."
Activist Tamika D. Mallory shared a screenshot of his post, BASHING him for disrespecting those who are boycotting the NFL
Tamika and others dragged CeeLo for his comments:
Loved u b4 but now lost respect.. I guess your bubble never been pooped by a racist cop b4.. otherwise you wouldnt say that. Shame on u look in the mirror you blacka than me and I still get more racism than u. Multicultural and a woman. Smdh I #KneelingWithKap

— Philly (@lphillipa) February 4, 2019
"Congrats on performing at the super bowl" wasn't good enough. We have say fuck protestors??? pic.twitter.com/MpgF3pWQik

— Asha (@asha7777) February 4, 2019
@CeeLoGreen & @BigBoi
Men who stand for nothing, will fall for anything. "All money ain't good money."
We stand with #Kapernick.
Remember this is the guy, Ceelo, who drugged women's drinks. #MeToo

— TheTVAddicted (@TheTVAddicted) February 4, 2019
So...eff the protestors is your response to a legit protest? Martin Luther King Jr. did say, paraphrasing, black folk in the north dont know how to stick together. You dont have to agree if you dont want to...but eff'em though? Gheesh. What are you really upset about...

— Janée Cherie (@jCj_Musik) February 4, 2019
F*ck the protesters? Those protesters are protesting inequities in law enforcement and police brutality and doing it for people of color like us. SMH.

— ALEX (305) (@AALEX305) February 4, 2019
Fuck the protesters are you kidding me black men being gunned down in the street by police and you say fuck the protesters? Wow! And to think I WAS A Fan

— kim Cooper-Myrick (@the_real_KYM) February 4, 2019
The singer-songwriter then posted on social media to clarify his post and issue an apology:
He wrote:
"I'd like to address what has become a large misunderstanding and I hope that you will receive this post as clarity, closure, and, most important, an apology. I posted yesterday, excited in the heat of the moment and spirit of triumph in support of my fellow Atlantan, teammate and brother @bigboi. My post was speaking exclusively to him and about those who were opposed to him performing. I would NEVER disrespect or devalue the stance or the severity of why it has been a call to arms as far as our living situation here in America. I am well aware, I fully support, and I stand with all of my extended family around the world. Once again, I sincerely apologize to those I have offended and hope this helps clarify my intentions. CeeLo Green"
Meanwhile...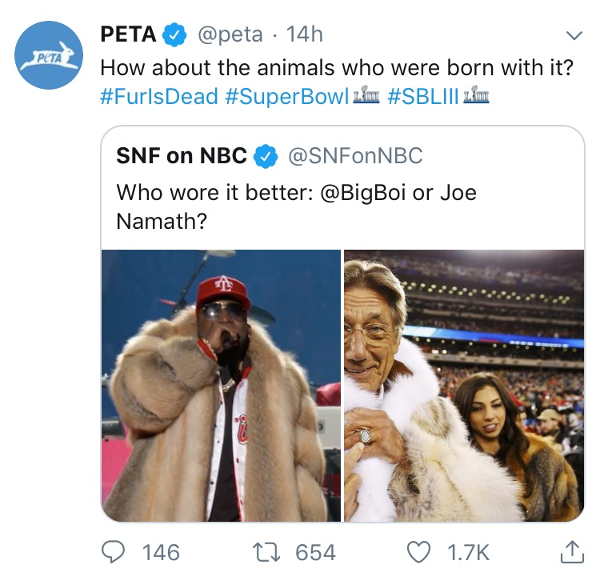 PETA was busy on social media, trolling Big Boi for wearing a fur coat during his performance. We just want to know who do they know the coat is even real fur.
Also...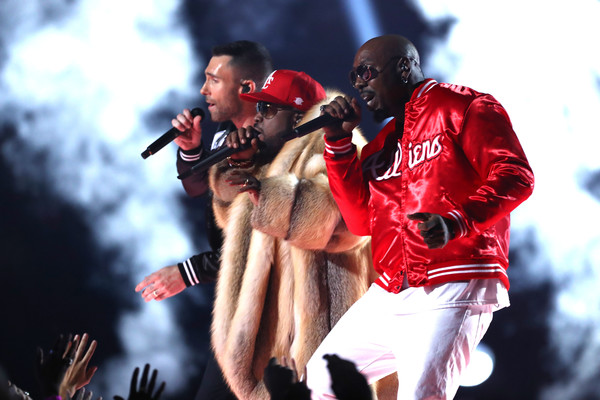 Big Boi has announced a Dungeon Family Reunion Tour is coming! He'll be hitting the road with Goodie Mob, Sleepy Brown, Organized Noize and KP the Great for a 10-city North American tour. that'll kick off in April in Chicago. It'll wrap up in Ashville, North Carolina by the end of the month.
JUST ANNOUNCED -- #DungeonFamilyTour2019 ft. @BigBoi, @goodiemob, @organizednoize, @KawanPrather + more! Presale starts this Thursday at 10am (offer code = SINGLE). Public on-sale Friday at 10am: https://t.co/qGZ3d7hIOu pic.twitter.com/VBZf3VoCLt

— Live Nation Atlanta (@LiveNationAtl) February 4, 2019
ATLien Satin Jackets available now on https://t.co/HuU6hu6EGV Let's Go Big Boi ! pic.twitter.com/lEeGlcbPfy

— Big Boi (@BigBoi) February 4, 2019
Tickets go on sale Friday, February 8th. Also, the ATLien jackets they wore during the Super Bowl halftime show are on sale at OutKast.com. Perfect to wear for the show.
Below are the tour dates:
April 14 - Chicago, IL - House of Blues

April 16 - Nashville, TN - Marathon Music Works

April 17 - New Orleans, LA - The Fillmore New Orleans

April 18 - Dallas, TX - Bomb Factory

April 20 - Atlanta, GA - Fox Theater

April 22 - Washington, DC - The Howard Theater

April 23 – New York, NY – Terminal 5

April 24 - Philadelphia, PA - The Fillmore

April 25 – Boston, MA – House of Blues

April 27 – Asheville, NC – Salvage Station
Who's excited?
Swipe through our gallery below that features flicks of everyone having fun at the Super Bowl!
Photos: Getty
​ ​
​ ​ ​