Wale Calls Out Terry Crews For Showing Compassion Over Liam Neeson's Racist Comments + Regina King, Mahershala Ali & Spike Lee Celebrate Oscar Nominations In Beverly Hills
Feb 06 | by _YBF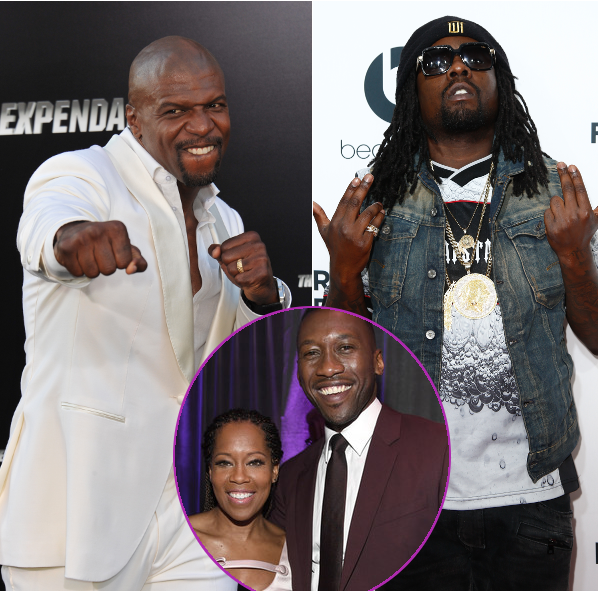 Wale and Terry Crews got into a Twitter showdown over Liam Neeson's controversial racist comments. See their open dialogue, plus flicks of Regina King, Mahershala Ali, Spike Lee and more celebrating their Oscar nominations in Beverly HIlls inside...
Rapper Wale was NOT here for Terry Crews offering up words of compassion after actor Liam Neeson tried to explain racist comments he made in an interview this week.
Yesterday, the Internet was on fire after the Taken star went on "Good Morning America" to explain what he meant when he revealed he once was on a mission to kill any random black man - which he referred to as "black bastard" - after a close friend of his disclosed she was raped by a black man.
His "explanation" only made it worse because he still sounded racist AF. Following his "GMA" appearance, the red carpet premiere of the 66-year-old Ireland-born actor's movie, Cold Pursuit, was canceled in NYC. Bloop!
On social media, everyone was sharing their opinions about Liam's remarks and Terry offered up a shocking response, in which Wale HAD to respond.
Here's how their exchange went below:
"I believe that every person on earth is capable of the greatest good, or unspeakable evil. Liam is just describing his fork in the road."

Nah. Wale wasn't here for no "fork in the road," so he responded.

"Na. No. Nope. Liam is trash. We losin Brothers all the time because of this proverbial 'fork. Na fam," the rapper tweeted. And he made a good point.

"So what are we gonna do, @wale?," Terry asked.

"I know what we not gon do, Terry," Wale popped back.
Peep the tweets:

Their conversation ended their, but the guys continued to tweet about the controversy with their fans: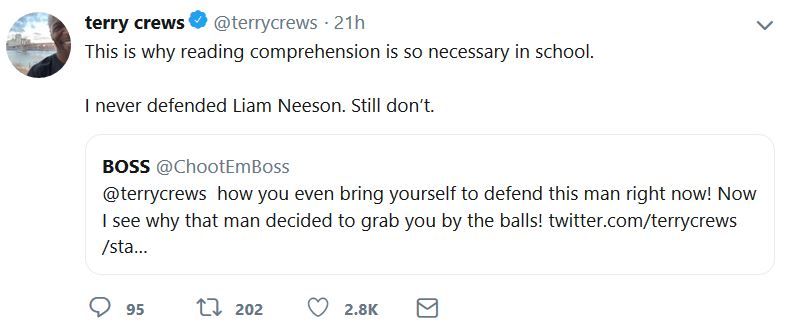 Interesting.
Comedian D.L. Hughley - who was involved in a Twitter spat with Terry over toxic masculinity last week - also chimed in to share his thoughts on Liam's racist remarks, saying he's letting his movie roles go to his head:
Thoughts?
Meanwhile...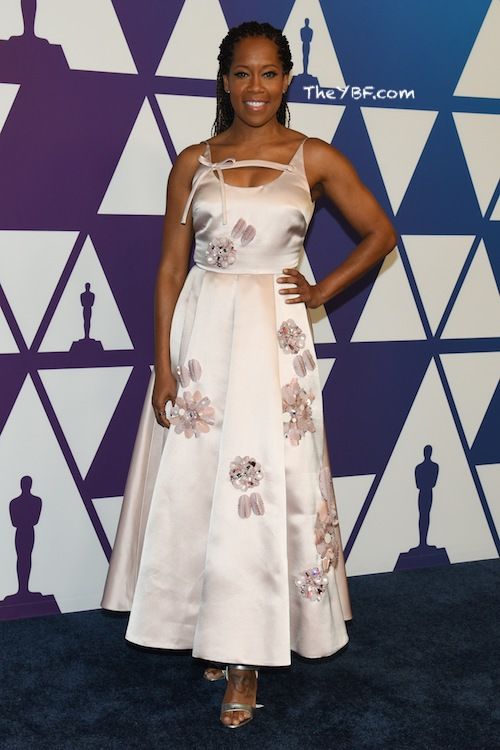 With the 91st Annual Academy Awards right around the corner (Feb. 24th), the annual Oscars Nominees Luncheon was held at the Beverly Hilton Hotel to celebrate everyone in the running.
Our girl Regina King was on the scene to live it up for her first Oscar nomination. She has been nominated for Best Performance by an Actress in a Supporting Role for her role in the critically acclaimed move, If Beale Street Could Talk.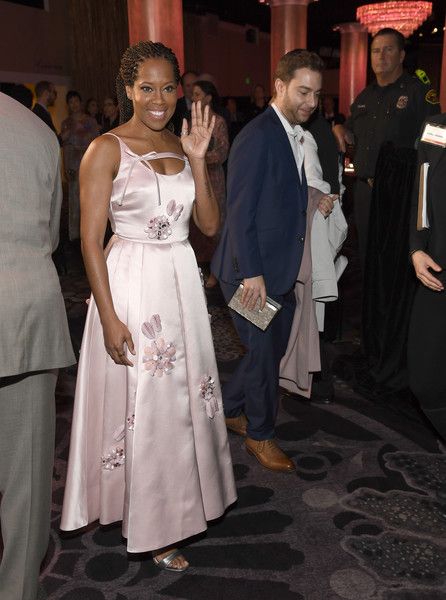 The braided beauty made her rounds, linking up with YBF Oscar nominee Mahershala Ali: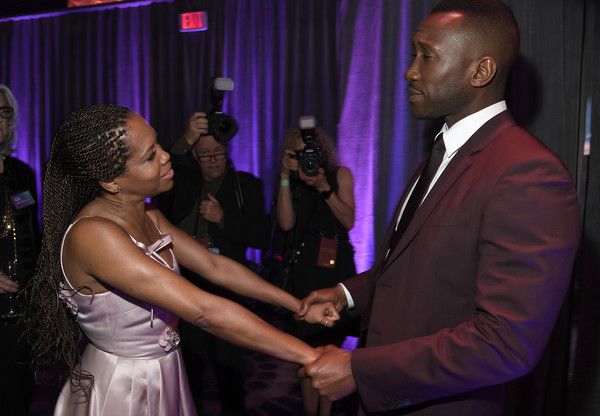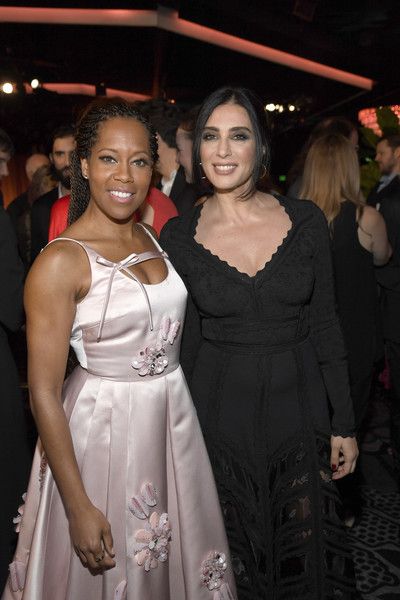 She also stopped for a photo-op with actress Nadine Labaki.
Mahershala Ali is in the running for Best Performance by an Actor in a Supporting Role for his performance in Green Book. We feel like he should have been nominated for the Academy Award for Best Actor like his co-star Viggo Mortensen.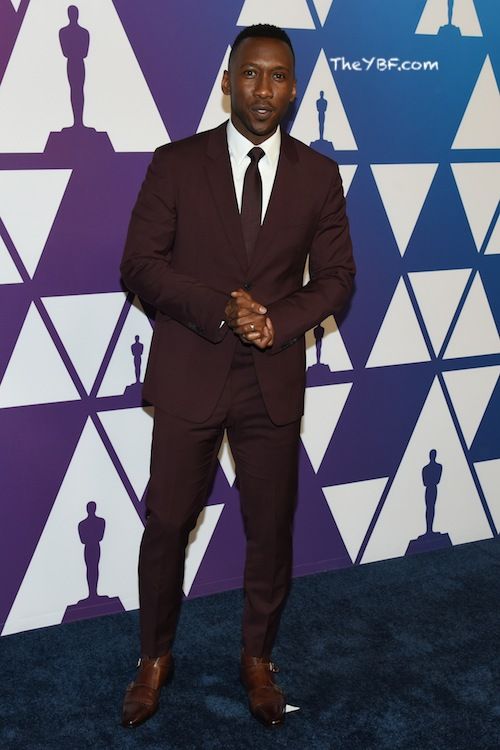 If Mahershala wins, it'll be his SECOND win in the same category after copping the award in 2017 for Moonlight.
Production designer Hannah Beachler was on the scene after making history as the first black person to ever be nominated for Best Production Design! She put her talents to work on Black Panther, which is up for a total of 7 nominations.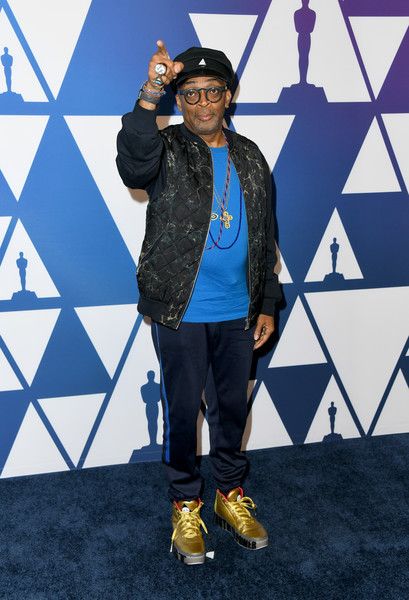 Spike Lee earned his first ever Best Directing nomination this year for BlacKKKlansman. He scored three nominations total this year as his dramedy flick was nominated for Best Picture and Best Adapted Screenplay.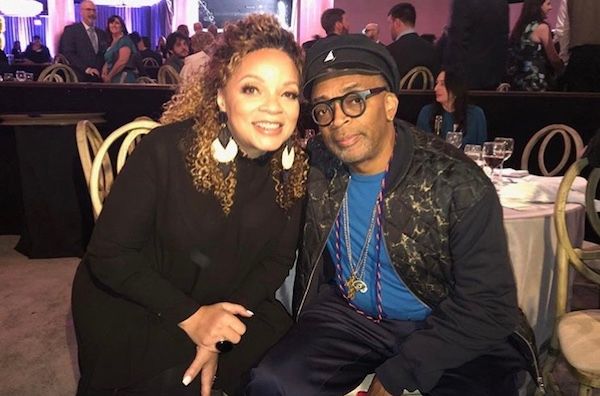 Costume designer Ruth Carter received her third Oscar nomination. She's in the running for Best Costume Design for Black Panther.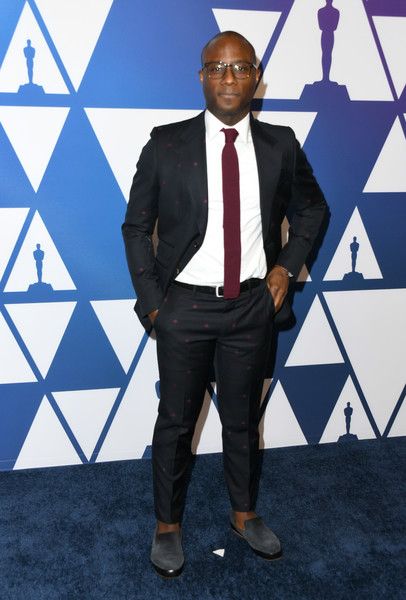 Director Barry Jenkins landed a nomination for Best Adapted Screenplay for If Beale Street Could Talk. If he wins, it'll be his 2nd win in the same category after nabbing the win for Moonlight in 2017.
Meet the 91st #Oscars Class! #OscarsLunch pic.twitter.com/mB7oziiXfM

— The Academy (@TheAcademy) February 5, 2019
The 91st Annual Academy Awards go down Febraury 24th. Keep it locked to TheYBF.com for all the melanin coverage.
Photos: Debby Wong /Jaguar PS / Shutterstock.com/MEGA/Getty/Oscar's Twitter/Ruth Carter's IG