MESSY! Woman Makes Claims About Alleged Relationship Between Phor & A Trans Woman, Claims Phor Had 'Black Ink' Producers Edit Out The Scenes
​
Feb 10 | by _YBF
​ ​ ​ ​
There's a messy situation involving "Black Ink Chicago" star Phor and a transgender woman he ALLEGEDLY slept with. Get all the deets and receipts inside....
So, remember that viral video of "Black Ink Chicago" star Phor where he's showing all his man parts & butt cheeks last season? It was seemingly the last straw for his then-girlfriend Nikki because chick chucked the deuces, moved to Atlanta and never returned.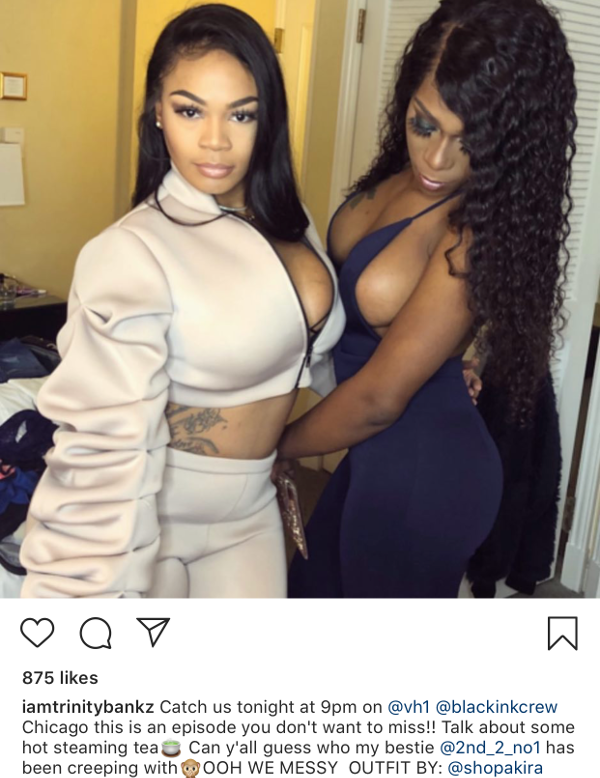 Fast forward to this season and there's a scene of "Black Ink Chi" newbie Bella getting into a fight with "strangers" at a party at the shop after she fought Van's "apprentice" Evinita. The gag is, one of the girls Bella was fighting is allegedly a transgender woman who claims she has been messing around with Phor.
Here are the two girls above. The one on the right is allegedly the woman Phor has been dealing with low key. Her name is Latoya Johnson. The woman on the left, Trinity (real name Jennifer Roebuck), can be seen in the video fighting Bella below:
Latoya's friend Trinity spilled more tea about her friend and Phor's alleged relationship on social media: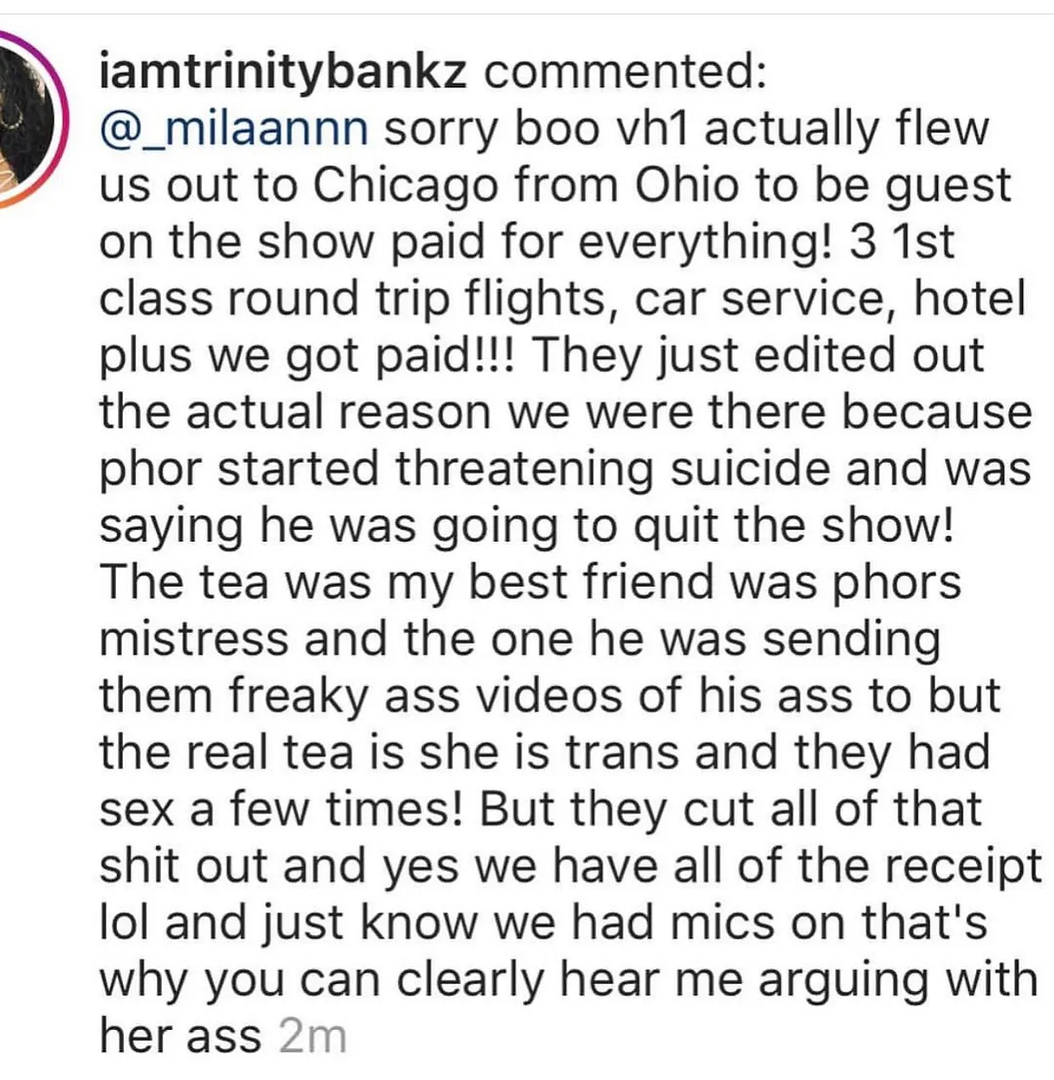 Trinity claims VH1 flew them out to Chicago to appear on the show. It's ALLEGED Phor asked producers to edit out Latoya and Trinity's scenes or he would commit suicide.
By the way, Trinity is seemingly referring to the fight video with Bella at the end of her post.
People were in Latoya's comments as well, questioning her about Phor's suicide-focused episode that aired this week:
In May 2017, Latoya - who has a boyfriend that's in jail - was posting up flicks of her and Phor on her IG: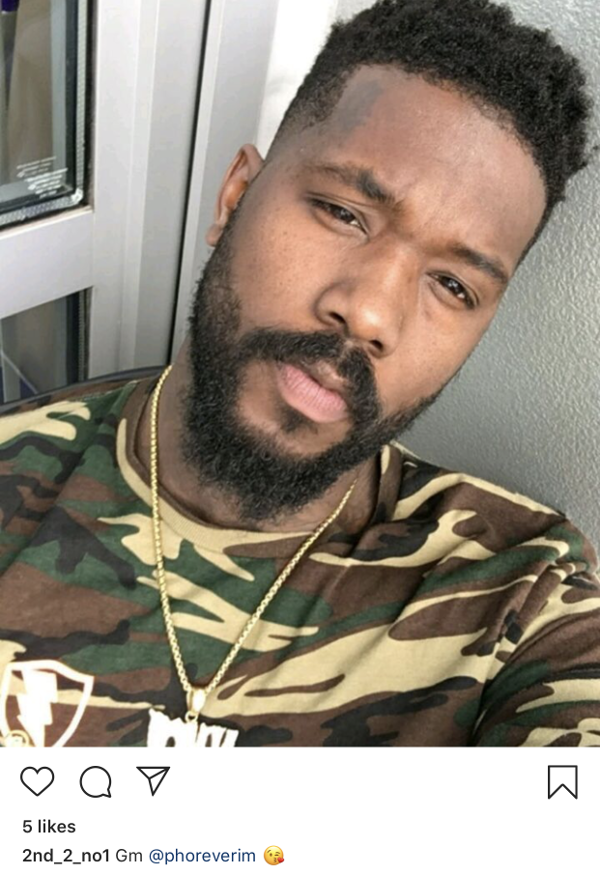 Latoya has def been around the 9Mag crew for a while: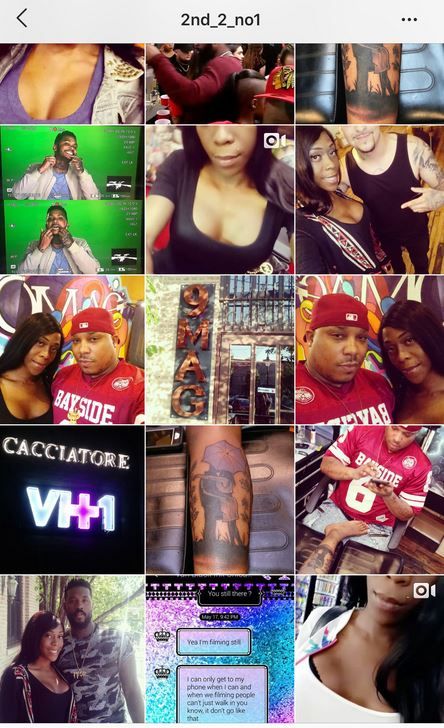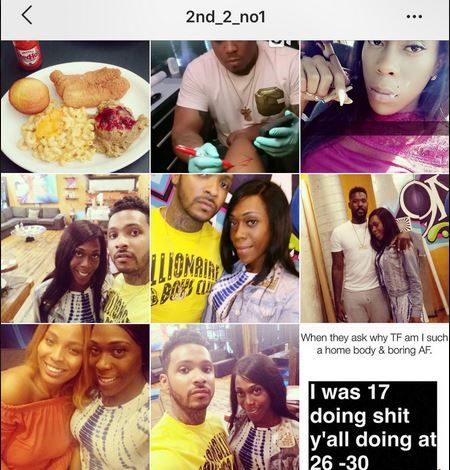 And she has his number, allegedly: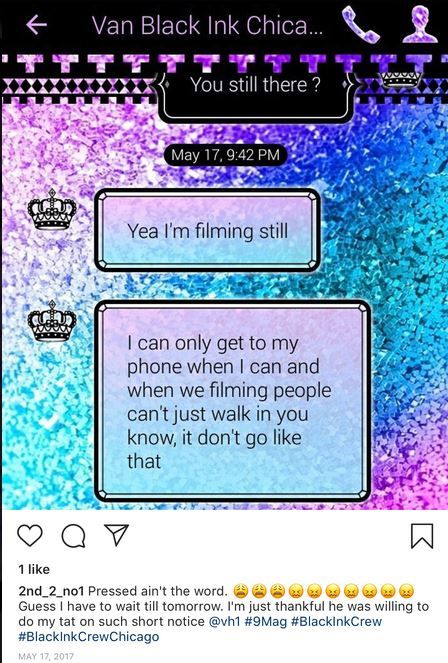 Fast forward a few months, and she's popping off on Facebook! In January, she threatened to release receipts, warned Phor to tell the fans the truth, and said if anything was to happen to her, it was Phor. She's pissed. Peep the receipts: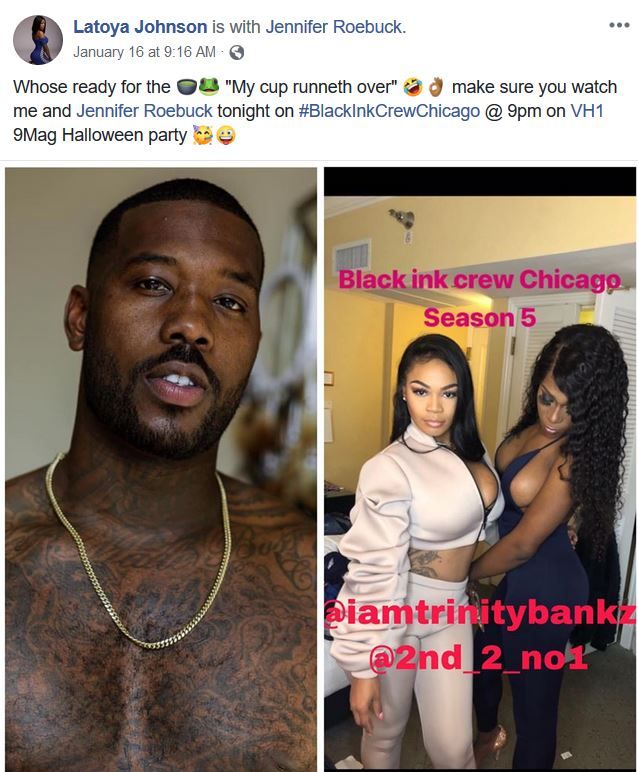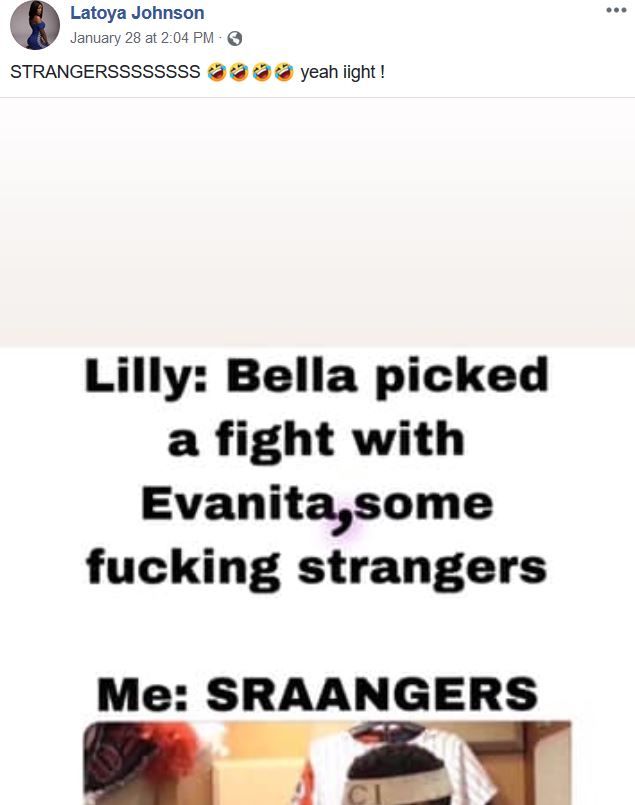 Whew, chile.
Photos: Latoya's IG/Trinity's IG
​ ​
​ ​ ​