'More Light Skinned Kids': White Fiancé Of San Diego Chargers Safety Posted Video Co-Signing Couples' Friends Cheering For Light Skin
Feb 10 | by Natasha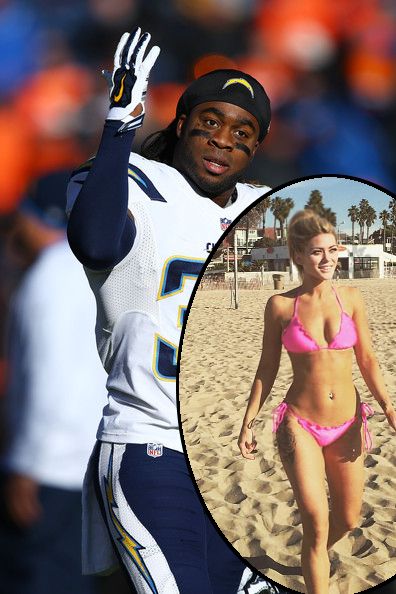 An NFL player and his white fiancé are catching heat after their Instagram post that many believe promoted colorism and is offensive. See it all inside.
Not everything needs to be posted.
They got nothing on you @noslenysdnil pic.twitter.com/SZyB7Gh4CJ

— Jahleel Addae (@Do_OrAddae37) April 10, 2016
She rocks that 37 better than ya boy #WCW @noslenysdnil pic.twitter.com/Xn9oelHZGF

— Jahleel Addae (@Do_OrAddae37) March 24, 2016
In a clip posted to Instagram (and then deleted), a table full of black men and their light skin/white partners are toasting it up over a meal together. When one man says "Cheers to more light skinned, San Diego Chargers Saftey Jahleel Addae's white fiancé Lindsay (above) posted it with her own caption repeating and praising the words.
We all know the historical context of colorism and why feeding into it is problematic, especially when it's black men doing this in the presence of their white significant others who they allow to participate as well.
If skin color "doesn't matter," like many black athletes like to reiterate when they're asked about seemingly going out of their way to not date anyone black, then why allow a focus on skin color to be said and posted? Interesting.
Photos: Twitter/Getty