R. Kelly May Get Indicted After NEW Video Of Him Reportedly Having Sex With An Allegedly Underaged Girl Surfaces
​
Feb 14 | by _YBF
​ ​ ​ ​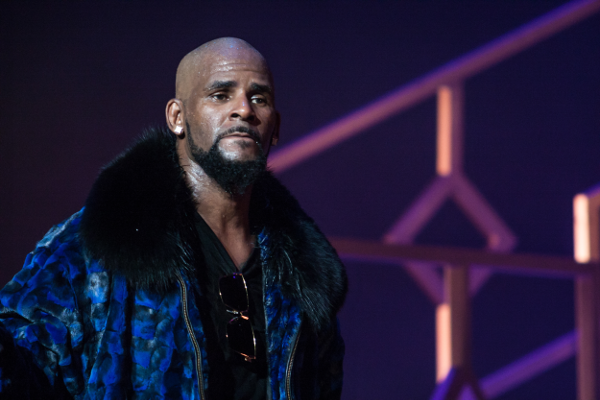 Police could be close to indicting R. Kelly after a NEW video of the singer allegedly having sex with an underage girl surfaces. Deets inside...
The walls are closing in on R. Kelly and it seems prosecutors are closer than ever to hold him accountable for allegedly sexually assaulting underage girls.
Lawyer Michael Avenatti released a statement today revealing his office discovered a new, never-before-seen video of what appears to be R. Kelly sexually assaulting an underage girl. He made it clear this is NOT the same tape that was used in the child pornography case againt Kelly in 2008.
In response to press inquiries, attached is a stmt regarding our work on the R. Kelly matter since April, including the discovery of new critical video evidence establishing his guilt. We will continue to work tirelessly to ensure that this predator is brought to justice. pic.twitter.com/D0dGFzgXlX

— Michael Avenatti (@MichaelAvenatti) February 14, 2019
Avenatti said he has been low key investigating the R&B singer since April after several "clients in connection with allegations of sexual assault of minors by musical artist Robert Kelly (R. Kelly)."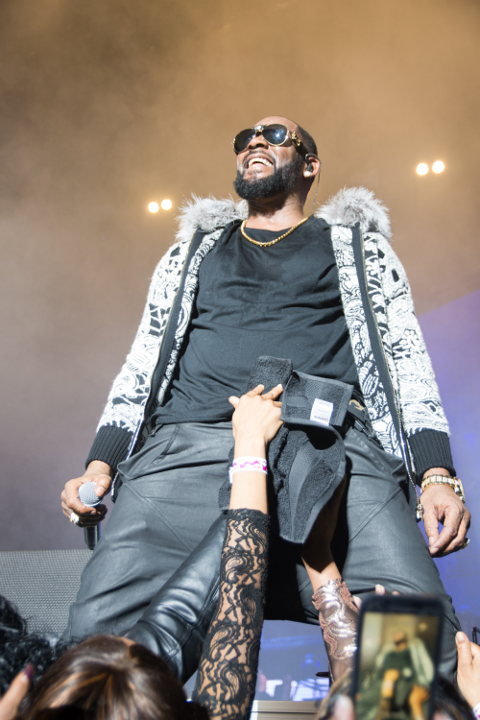 The new tape is a 42-minute long VHS recording that allegedly shows the "I Believe I Can Fly" singer engaging in sexual acts with a girl, "who refers to her body parts as 14-years-old."
CNN has reported to have seen the video.
Avenatti claims he's representing a man against the singer on a case, even though it's not clear the plaintiff's exact allegations. Once Avenatti got his hands on the tape, he turned it over to the Cook County State's Attorney Office in Chicago last weekened, but not before showing the tape to the news outlet.
"My client knows the identity of the girl and R. Kelly. He identified the two of them on the videotape. He worked for and has known R. Kelly for decades and he met the girl on a number of occasions," Avenatti told CNN.
CNN shared details about the tape:
The newly unearthed footage, which lasts 42 minutes and 45 seconds, is clear and explicit.

There are two scenes on the video: one apparently in a living room and another in a bedroom. A naked man who appears to be R. Kelly is seen performing multiple sex acts with the girl. She is heard calling him "daddy" multiple times.

It is impossible to know her age just from the video. They both refer to her "14-year-old p***y." Six times the girl refers to her genitalia as 14 years old.

At one point, the man asks the girl to urinate. After she does, he urinates on her.

What is on the video mirrors some of the alleged acts for which Kelly was arrested for child pornography in 2002, when he was 35, and then acquitted six years later.
It's unclear when the recording was made, but Avenatti believes it's within the statute of limitations.
R. Kelly's attorney, Steve Greenberg, told CNN he hadn't heard about the new video.
"We are unaware of any new information involving Mr. Kelly," Greenberg told CNN. "We have not been contacted by anyone. We have not been informed about any new information by anyone and we have not been contacted by law enforcement." Chief communications officer for the State's Attorney's Office, Tandra R. Simonton, stated: "We cannot confirm or deny an investigation."
According to the New Yorker, Cook County state's attorney, Kim Foxx, would not comment, but a law-enforcement official said that an indictment is pending and Kelly could be arrested soon. Chief communications officer for the State's Attorney's Office, Tandra R. Simonton, stated: "We cannot confirm or deny an investigation."
In early January, Lifetime aired Dream Hampton's "Surviving R. Kelly," a six-hour docu-series that shared the stories of women who have allegedly been abused by the Grammy Award winner. It brought renewed attention to reports of predatory behavior by the singer, which has been reported and rumored for decades. Foxx issued a statement urging any survivors or witnesses of Kelly's alleged abuse to come forward. Kelly is also reportedly under investigation in Georgia.
Cops have pulled up on the singer twice since the docu-series aired. The last time they made contact with the singer, Chicago PD spoke to two women - believed to Joycelyn Save and Azriel Clary. They reportedly told the police they were there on there on free will. Joycelyn Savage and Azriel Clary's parents have been speaking out publicly about how R. Kelly has "brainwashed" their daughters and believes he's holding him "hostage." SONY Music has dropped the singer from their roster and another woman has come forward and said the singer sexually assaulted her when she was 16 when she was an intern at Epic Records.
On a side note, it was recently reported Michael Avenatti gave up financial control of his firm to settle a dispute with a former partner. The former partner made claims that Avenatti hid millions of dollars in order to fund his lavish lifestyle and avoid having to pay a $10 million judgment. STORY
Photos: Jamie Lamor Thompson /Montez C Miller/Shutterstock.com
​ ​
​ ​ ​