5-Year-Old North West Being Courted By Consequence's Son, Laces Her With Luxe Gifts + Kanye West's Musical V-Day Gift To Kim + QC CEO Pierre's Unequal Gifts For His Pregnant Babies' Mothers
​
Feb 15 | by _YBF
​ ​ ​ ​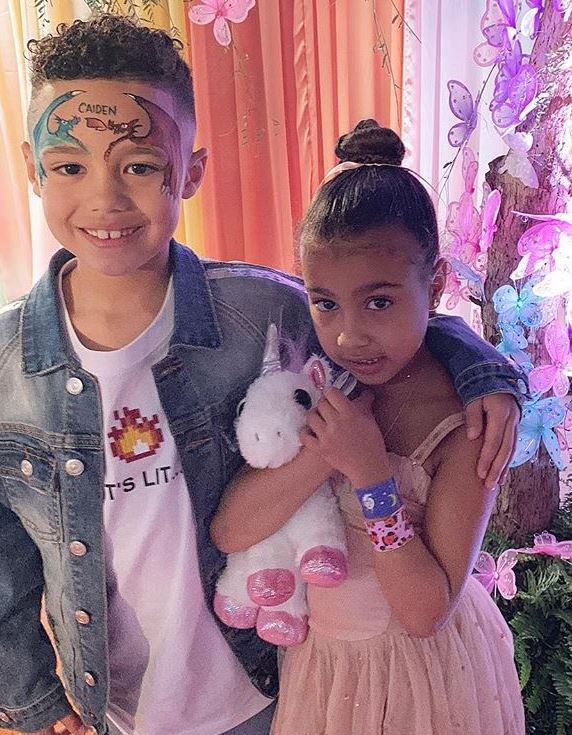 North West is only 5-years-old and she's already raking in expensive gifts for Valentine's Day, just like her mother. Go inside to see what Nori received, what Kanye West copped Kim and see what Quality Control CEO Pierre Thomas got his two pregnant babies mothers inside...
North West was laced with expensive gifts this Valentine's Day. And she's only 5-years-old.
Apparently, rapper Consequence's 7-year-old son has his eye on the 5-year-old celebuspawn - daughter of Kanye and Kim Kardashian West - and he's laying it on thick.
Days for V-Day, Caiden Mills (via his parents) chronicled his gift giving pursuit in a series of Instagram posts. In several captions, he mentions Nori as his "boo" with kissy face emojis.
"Shout out to Northie, Babygirl I'll see you soon," Caiden captioned on Instagram attached to a picture of him holding a Tiffany & Co. bag.
Caiden copped Nori a Tiffany & Co. necklace for Valentine's Day:
Kanye and Consequence go way back - like Ye's debut album College Dropout days.
Lil Caiden got cleaned up in designer threads and made his way to his "boo" house to gift her jewelry and chocolates:
Everyone isn't feeling this puppy love "relationship":
north has a "boyfriend"......she's literally a toddler. people are mf weird yo

— dutty gyal prudence (@JadoreCas) February 14, 2019
what i really wanna know is.. who tf if writing them captions to a 4 year old girl.. bcs i know that little boy ain't type that shit pic.twitter.com/MEMulgZvVy

— JOAN OF ART (@umcornell) February 14, 2019
north fresh out the womb with a boyfriend??? i'm annoyed. https://t.co/jYc3QkoNKN

— ping. (@lilzayjr) February 14, 2019
We'd have to agree with the above tweets. While it is very likely just innocent cuteness, this could also be a tad bit too much for a 5 & 7-year-old.
While Nori received expensive jewelry for V-Day, Kanye West pulled a big surprise for his wife...
The PABLO rapper booked famed saxophonist Kenny G to come play in their living room and Kim dubbed him the best husband ever:
NO BIG DEAL KENNY G IN MY LIVING ROOM!!! Happy Valentines Day pic.twitter.com/A1GD0UlEwu

— Kim Kardashian West (@KimKardashian) February 14, 2019
somewhere over the rainbow pic.twitter.com/setzbsuGgI

— Kim Kardashian West (@KimKardashian) February 14, 2019
Best husband award goes to mine!!!! Most thoughtful gifts ever!!!! pic.twitter.com/X3g1iwXeJE

— Kim Kardashian West (@KimKardashian) February 14, 2019
Kim gifted her husband fried chicken for V-Day: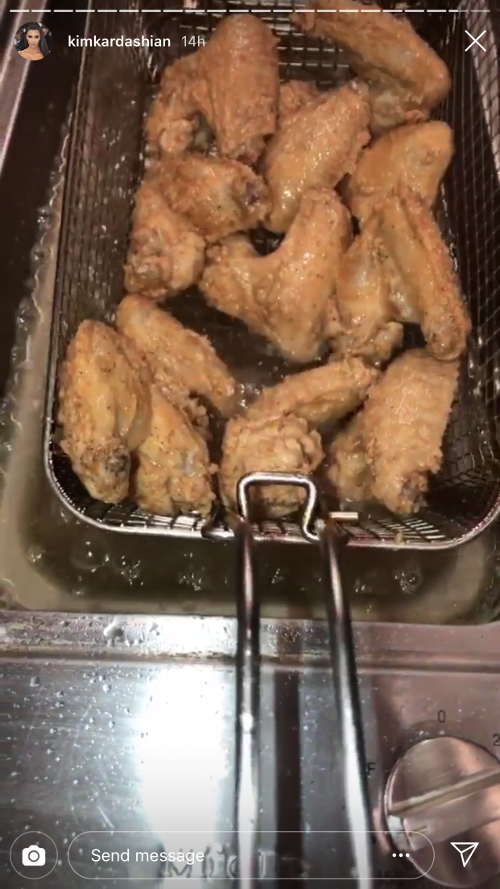 Oh. We know this is his fave food and all (we assume) but if only she could think outside the chicken box & soul food for once when it comes to the black folks in her life...
This also happened on Valentine's Day....
Quality Control head honcho Pierre Thomas copped one of his two currently pregnant babies mothers, Kaylar Will, a new house and a Bentley for Valentine's Day.
Folks were wondering what he got his other pregnant babies' mother Lira Galore for the holiday. Not long after, she hopped on Instagram to share what he gifted her:
He copped her a load of flowers, a hotel stay and quality time.
Hmmm. These certainly aren't equal but maybe he copped his main chick a house too?
In other news, shout out to the women earning their own and/or striving to be more than one of multiple people simultaneusly pregnant by the same man. You deserve too, sis.
Photos: Caiden's IG
​ ​
​ ​ ​