NEW PODCAST EPISODE: Still BIG MAD About The Cardi B. Grammy Fallout & That J.Lo Motown Tribute F---ery
​
Feb 18 | by Natasha
​ ​ ​ ​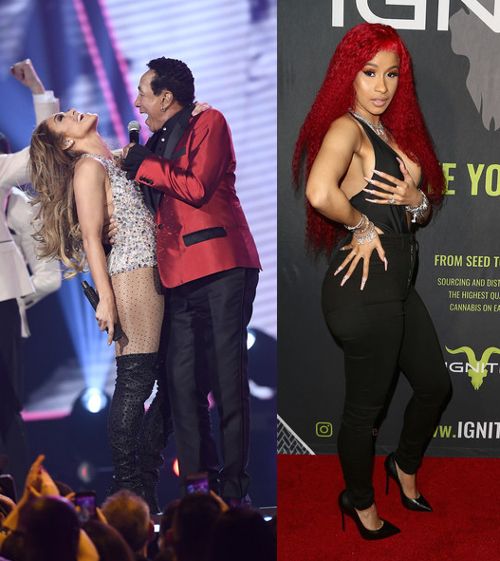 Give Cardi B. her things! But take those things back from J.Lo though. The black ones. Natasha goes in on the latest episode of The YBF Podcast.
It's a TRYING convo to have when you easily spend coinage on anything J.Lo related because she's one of your faves. Anybody who has a problem with that can keep it. But Natasha's still big mad about that Motown tribute. And this ish needs to be said. She's also letting y'all know how she really feels about the Cardi B. fallout.
Natasha brings her longtime friend and veteran entertainment journalist Karu F. Daniels into the studio to ki-ki about Grammy shenanigans, the Steve Harvey vs. Mo'Nique debacle, why Cardi B.'s Grammy win was EVERYTHING but she's still mad about something else, what's REALLY good with the upcoming Oscars (he's an expert of experts so you're gonna want this tea), J-Lo's un-black a** tribute for the very black Motown, Bill Cosby's legit on some other ish, our fave show that may shock you, and plenty more.
Photos: Getty
​ ​
​ ​ ​