Burberry Offers Apology After Runway Model BLASTS Them For Noose Hoodie + T.I. & Tamika Mallory Discuss Gucci's Diversity Initiatives & Why They Aren't Here For Them
​
Feb 19 | by _YBF
​ ​ ​ ​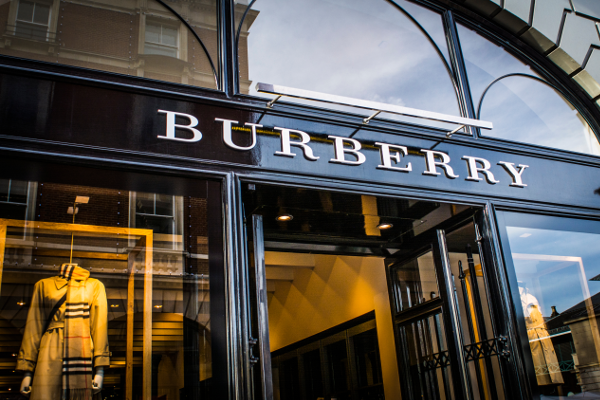 It's fashion boycott season because these big brands keep trying it. Go inside for Burberry's "apology" over a noose hoodie, plus hear what T.I. and Women's March co-president Tamika Mallory have to say about Gucci's new "diversity initiatives."
What's really good with these luxury fashion brands? There seems to be an obsession with adding controversial pieces to their collections and once they're called out on it, they offer up some generic apology or stupid explanation.
Several brands have been put on blast for racist imagery in their fashion collections, including Prada, Moncler and Gucci (more on that in a few). Now, Burberry is being called out. But get this...
The British fashion house was put on full blast...by one of the models who walked in the label's recent Autumn/Winter 2019 runway show.
Model Liz Kennedy called Burberry out for a hoodie designed with a noose around the neck. Since her concerns about the article of clothing were dismissed, she decided to hop on social media to bring attention to the "noose hoodie."
YAASSSSS Liz! An ally.
"Suicide is not fashion," she wrote in a long Instagram caption, tagging both Burberry and chief creative officer Riccardo Tisci. "It is not glamorous nor edgy and since this show is dedicated to the youth expressing their voice, here I go. Riccardo Tisci and everyone at Burberry it is beyond me how you could let a look resembling a noose hanging from a neck out on the runway. How could anyone overlook this and think it would be okay to do this especially in a line dedicated to young girls and youth."
"I had a brief conversation with someone but all that it entailed was 'it's fashion. Nobody cares about what's going on in your personal life so just keep it to yourself,'" she said.
Read her full caption above.
Of course, Burberry is "deeply sorry" over it and has pulled the item from their collection. Aren't they always? Same ish, different day. They claim the hoodie was "marine-inspired."
"We are deeply sorry for the distress caused by one of the products that featured in our A/W 2019 runway collection," Marco Gobbetti, Burberry chief executive officer, said in a statement to CNN. "Though the design was inspired by the marine theme that ran throughout the collection, it was insensitive and we made a mistake," he added.
Riccardo Tisci also released an apology.
"I am so deeply sorry for the distress that has been caused as a result of one of the pieces in my show on Sunday. While the design was inspired by a nautical theme, I realize that it was insensitive. It was never my intention to upset anyone. It does not reflect my values nor Burberry's and we have removed it from the collection. I will make sure that this does not happen again," he added.
Isn't Ricardo Kanye's bestie too? Oh. Makes so much sense, honestly. Hmph.
Speaking of fashion brands gone wild...
Today Gucci released their Balaclava Knit Top. Sigh. Really @Gucci? Really? pic.twitter.com/ETWKFhHVEB

— Mikeisha Daché (@MikeishaDache) February 6, 2019
Folks (T.I., Soulja Boy, etc.) have been boycotting and burning their Gucci threads (50 Cent) after the Italian fashion house debuted a sweater that resembled blackface. Since the outrage, Gucci pulled the sweater from its stores and offered up an apology. And yep, they were "deeply sorry" as well.
Gucci deeply apologizes for the offense caused by the wool balaclava jumper.
We consider diversity to be a fundamental value to be fully upheld, respected, and at the forefront of every decision we make.
Full statement below. pic.twitter.com/P2iXL9uOhs

— gucci (@gucci) February 7, 2019
Now, Gucci has announced the first of four initiatives aimed at starting a "long-term plan of actions."
"We accept full accountability for this incident, which has exposed shortfalls in our ongoing strategic approach to embedding diversity and inclusion in both our organization and in our activities," Gucci's president and CEO, Marco Bizzarri, said in the statement.
Famed designer Dapper Dan, who inked a deal with the brand, revealed that he a "diverse" group of "experts in inclusivity and accountability" met with representatives from Gucci about how to move forward.
"I am particularly grateful to Dapper Dan for the role he has played in bringing community leaders together to offer us their counsel at this time," Bizzarri said in the statement.
The company claims they want to build a "more diverse workplace." They created the global director for diversity and inclusion position, which will be based in New York. They also reportedly plan to bring on five new designers who will work in the brand's Rome offices.
Rapper T.I. and Women's March co-president Tamika Mallory hopped on Instagram Live to talk about the new initiatives, and they aren't here for it. They go in below:
Also, T.I. and boxer Floyd Mayweather are back at odds over the Gucci controversy.
Photogs ran up on Mayweather to ask him if he was boycotting the brand and he said no:
The Atlanta rapper released a diss track aimed at Floyd for the "coonery":
Then, Floyd wrote up an explanation (or had someone else to) as to why he wasn't boycotting Gucci:
He followed up by posting a picture of himself rocking Gucci, dubbing himself a leader:
Thoughts?
By the way, Soulja Boy canceled Gucci and his Gucci headband "until further notice":
Photos: Willy Barton / Shutterstock.com
​ ​
​ ​ ​