Steve Harvey Says He 'Misspoke' During Heated Interview With Mo'Nique - 'I've Got To Just Guard My Words More Carefully'
​
Feb 20 | by _YBF
​ ​ ​ ​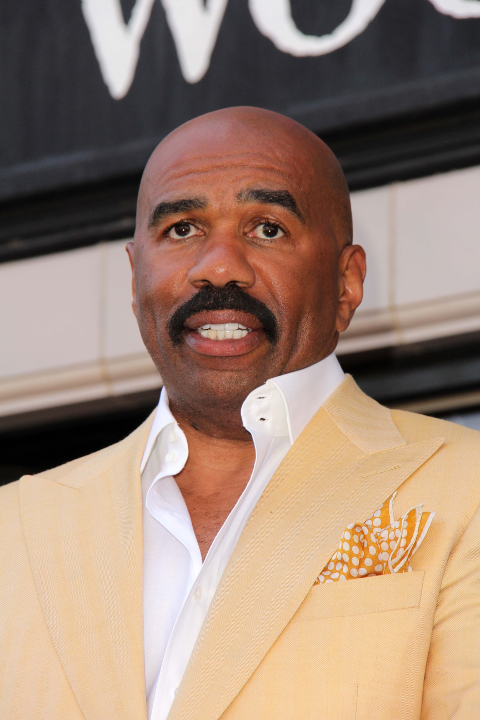 Steve Harvey speaks out for the first time about his heated discussion with Mo'Nique on his talk show. Here's what he had to say about it....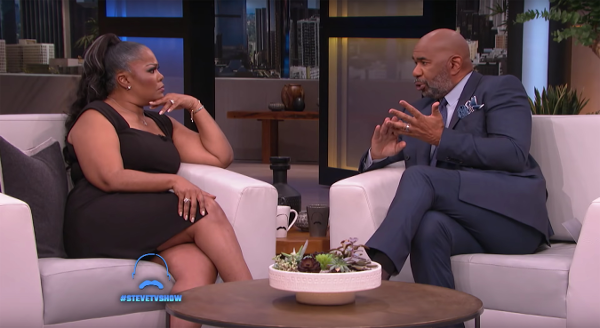 The conversation between Steve Harvey and Mo'Nique on his daytime talk show "STEVE" had Twitter on fire once it was released. And now, the daytime talk show host is speaking out to clarify his comments.
Steve received tons of backlash for his comments about choosing money over integrity when they talked about her being "blackballed" from the industry.
As you know, Mo refused to campaign during awards season for her Oscar-winning performance in Precious without pay and she said she and her husband Sidney Hicks "got labeled as difficult." Not only that, she went lethal on Oprah, Tyler Perry and Lee Daniels during one of her stand-up comedy routines, telling all three of them to "suck her ****." She also decided to boycott Netflix after she claims they tried to low ball her for a comedy special.
During the interview, Steve suggested she should have put her integrity to the side when there's money involved, however, Mo wasn't feeling that and explained how the bigger picture was more important to her than money.
As you can imagine, Twitter lit into Steve for his comments and now he's clarifying what he meant.
"I've got to slow down when I'm talking," the 62-year-old comedian/talk show host told PEOPLE during a "Celebrity Family Feud" event in L.A. "I can't get into heated discussions, and I've got to just guard my words more carefully."
"I take full responsibility for it, it came out my mouth, so I can't say that I didn't say it," he contined. "But to people that really know me, I have lived my whole life as a man of integrity. So when I was referring to 'integrity' in that interview, I was talking about the method in which things were being done, and that is all it was."
"I never questioned anybody's principles or anybody's causes," he explained. "I was merely questioning, for the 50-minute interview, the method that she chose going about doing it — and I regret that looking back at it now, because that was a bad choice of words."
The "Family Feud" host also spoke to E! News about the interview and said he "misspoke" in the heat of the discussion. He said he misused the word integrity during the interview.
"My only regret in the whole thing was I misspoke," he said. "In the heat of the discussion, I used the word 'integrity,' when really I was talking about the method in which she was going about things, and that's the only thing. I just want my young fans, the ones who look up to me, who consider me a role model in everything to know that I must misused the word 'integrity' in the wrong context."
"I was really referring to what we had been talking about all day, was her method of going about things," he said. "That's the only thing, just for the young people out there, the fans of mine. 'Cause I've lived my life as a man of integrity, my work speaks...I think God wouldn't have me in this position if I wasn't doing some things right."
Peep the clip below:
Hmm...thoughts?
Photos: s_bukley / Shutterstock.com/Steve Harvey Show
​ ​
​ ​ ​