OMG! Somebody Give Diddy The Best Stage Dad Award + Jesse Williams' Ex-Wife Says He Owes Almost $1 Milli In Back Child/Spousal Support
​
Feb 27 | by _YBF
​ ​ ​ ​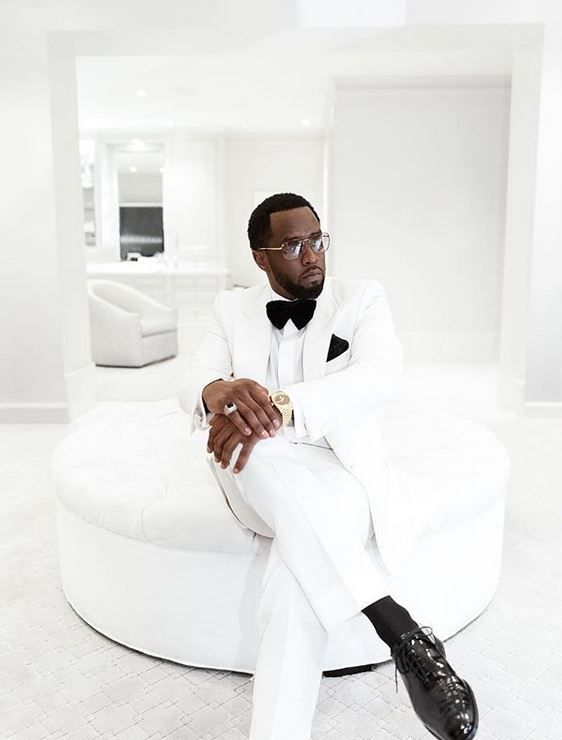 Somebody needs to crown Diddy as Stage Dad King. Get into his daddy-daughter cuteness when they performed Dreamgirls. Plus, the latest drama involving Jesse Williams and his nasty custody battle inside...
Hip Hop mogul Diddy has stepped up for his daughters, D'Lila and Jessie Combs, since the passing of their mother, Kim Porter, three months ago. And he's perfecting his role as "mom/dad."
It's actually the best light we've ever seen Diddy in. The way he supports his daughters warms our hearts, and we know y'all will love this too.
The twins were readying their "Dreamgrls" performance and Diddy got into daddy mode to make sure they were in tip top shape. The music mogul shared a clip of videos that showed him practicing the girls' routine with them days before the big day. He was also in the audience cheering them on during the actual performance.
"MY BABIES KILLED IT !!! dream girls. So proud JUST LIKE THEIR MOMMY," he captioned.
Who better than the most famous former backup dancer turned dancer in ALL the videos ever?
It's super cute. Check it:
LOVE this!
The girls also got into formation for a Black History Month routine, which included their sister Chance Combs, to Beyonce's "Freedom". Check it below:
Adorbs!
In (supposedly) not so great daddy news....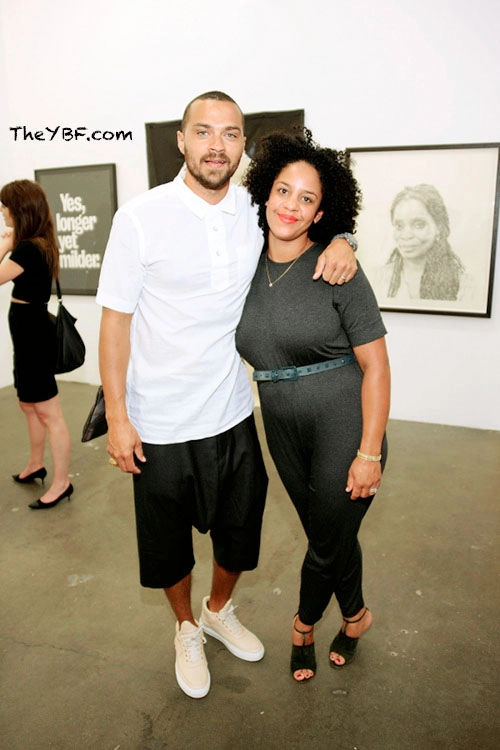 Jesse Williams and his estranged wife Aryn Drake-Lee are headed BACK to court in their ongoing divorce. There has been a lot of back and forth with these two as they duke it out over custody of their two children, child support AND spousal support.
The last time they were in court, the "Grey's Anatomy" star tried to get his $50K/month in child support lowered, but the judge said no. He also pays $50,000/month in spousal support, based on his monthly income of $521,000. He has also coughed up $60,000 to pay her legal fees.
Now, Aryn is thinking about cutting him a deal to have his support payments reduced, but there's a catch, of course. She now wants him to write her a check for almost $1 million for back support she claims he owes her.
Aryn is also tired of his ever-changing work schedule and wants him to turn over his weekly filming schedule so she can provide some type of stability for their two young children.
The Blast reports:
The two share joint legal custody and have a flexible physical custody plan based on Jesse's "Grey's Anatomy" shooting schedule.

Drake-Lee says she is tired of this and wants a consistent schedule, no matter his shooting schedule. She claims the schedule has caused a lack of stability for their kids who "often do not know from day to day whether Petitioner will be exercising time."

She says Williams does not always follow the schedule and often cancels his time with the kids, only to demand make-up time later. Drake-Lee says her ex doesn't provide her with his "Grey's" shooting schedule but wants him to turn it over weekly.

In regard to child support, she wants the $50,000 a month to stay the same, saying Jesse Williams is still making bank on the hit show. She will be seeking $737,605 in retroactive child support, minus $100k already paid, for a total of $637,605.

She does suggest cutting her $50k monthly spousal support down to $29,918, which would be paid until at least 2020. Drake-Lee also wants retroactive spousal support to the tune of $251,602.
In the court documents, she laid out why she's asking for the amount she feels she deserves. She said she quit working as a real estate agent to help Jessie advance his career. She claims to have invested in two businesses, We Buy Gold, LLC and The Jane Club, but has yet to turn a profit.
Oh, and there's more. She wants a policy in place where they can't post their kids on social media and she also wants the judge to order them both NOT to introduce the children to his/her significant other until at least six months into the relationship.
The couple called it quits in April 2017 after being married for five years and together for 13 years. Sheesh!
Photos: @kaito/Splash
​ ​
​ ​ ​