Yvonne Orji & NFL Bae Emmanuel Acho Call It Quits! Don't Feel Bad, She Said She's 'Happy'
​
Mar 01 | by _YBF
​ ​ ​ ​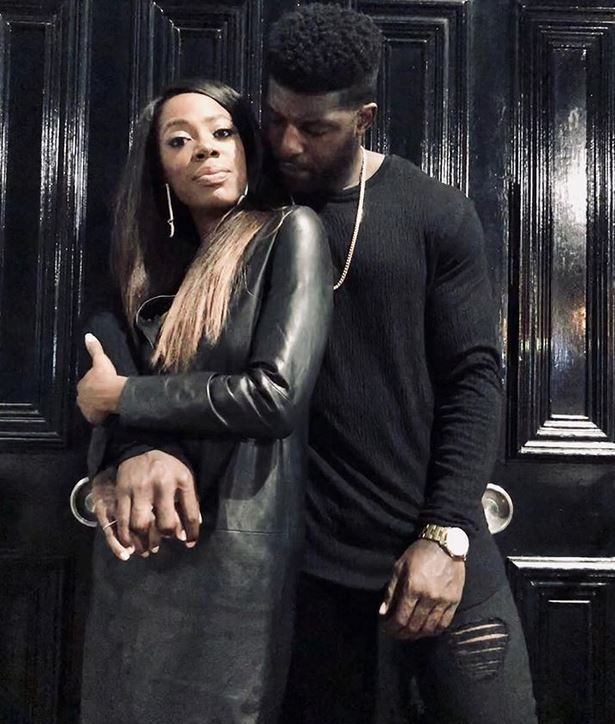 Yvonne Orji and her boyfriend Emmanuel Acho have called it quits. Deets inside...
Yvonne Orji and her boyfriend Emmanuel Acho have split! We def were rooting for the couple, but sometimes ish just doesn't work out.
The "Insecure" star shared the break up news on her podcast with her homie/author Luvvie Ajayi on their podcast, "Jesus and Jollof."
On their "Rings and Things: Lessons on Love" episode they were talking about Valentine's Day and Luuvie's engagement. That's when Yvonne gave an update on her love life.
"I am...newly single," she said as she transitioned into singing the "Living Single" theme song.
The actress, who starred in Night School, and the former Eagles linebacker/ESPN analyst announced they were dating in May 2018.
Looking on the bright side, Yvonne made it clear that she's not depressed or sulking around following the breakup. She said she has leaned on her faith and therapy to keep her spirits up, and she's actually happy.
"But before you you start saying 'O, oh ayaaaa. Nooooo!' Guys, hey. You see me? I'm happy. I'm actually so happy," she continued. "Luvvie I remember when you called me. Luvvie called me and was like, 'It's okay, you can be mad!' I was like, 'no I'm OK.' 'No, you'll feel it tomorrow.' 'Luvvie, I'm ok!'"

"I was like, 'no it really is alright and I'm about to go furniture shopping.' I came back and I was like, 'I got a couch.'"
Yvonne recently purchased her first home and has been keeping busy renovating and furnishing it.
"I just have to say, the reason why I am so good and so happy is because I know how God works," she said. "I have seen God's MO so many times, that like in the way that you can be like, 'Aw man, but I thought this was it! I thought this was the one!' God be like, 'Oh that's what you thought? I got the goods for you.'

"It happened in my career when someone offered me a show and I was like, 'This is it!' and then the show went to nowhere and then I got borderline depressed. Cut to 'Insecure.' Cut to my life has changed. And it happened again with the house."
As you know, Yvonne is a virgin and she confirmed she did not have sex with Emmanuel during their relationship. She feels by not sleeping with him, it allowed her to make a clean break from him. She said she took time to process and reflect on everything, so that she could move on.
Take a listen at the 46:20-minute mark below:
We checked, they both still follow each other on Instagram and still have their coupledom pictures posted on their accounts.
We wish them both the best.
Photos: Yvonne's IG
​ ​
​ ​ ​