NEWSFLASH! Brooklyn Woman's REAL AF Weather Report Is Going Viral & It's Hilarious
​
Mar 04 | by _YBF
​ ​ ​ ​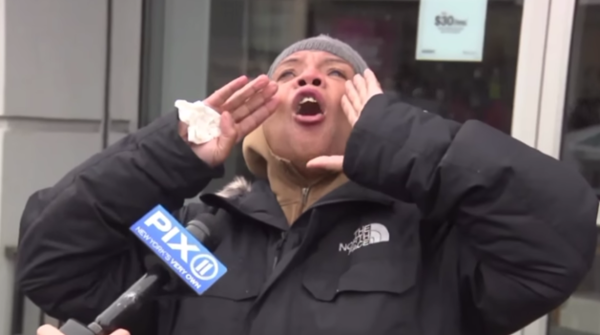 Diane from Brooklyn will surely give you a laugh after you peep her animated weather report. Get your laugh on inside...
Listen, it's cold as ever in New York.
"Hello, it's winter, yes!"
A Brooklyn woman named Diane has gone viral after an interview she appeared in for NYC's PIX11 News. While standing on the streets of the Big Apple, the local new station rolled up on Diane to asked her about the snowstorm that was supposed to hit the city.
Well, Diane told folks they needed to chill on getting upset over the snow, "Hello! It's winter," she said in her thick New York accent.
"We getting mad because it's snowing, but it's winter outside. I mean, we are a bunch of weird people, OK? If it was summer and it was snowing, yes. It is winter!" said Diane.
Hellooooo. It's win-tah!
East Coasters especially will cackle.
Peep the viral clip below:
Twitter users want to see her serve up the weather report regularly:
PIX11 ya'll need to give her a weekly spot during the weather! "now you know the weather but what does Diane have to say?"

— RainbowActual (@RainbowActual) March 3, 2019
If she isn't the new weather woman then the world just isn't fair.

— T.Pichette (@tpichette) March 3, 2019
Watch out @alroker, Diane from Brooklyn is the new weather champ! #nycwinter https://t.co/SggxqvQaFU

— Michael Nitzky (@mnitzky) March 3, 2019
If y'all don't give her a gig doing the weather...

— Angela (@thechangingwind) March 4, 2019
HA!
Photo: PIX11
​ ​
​ ​ ​