Because It's Int'l Women's Day – We SALUTE Arkansas Sen. Stephanie Flowers Over EPIC 'Stand Your Ground' Read + McDonald's Attacker Gets Jail Time
​
Mar 08 | by _YBF
​ ​ ​ ​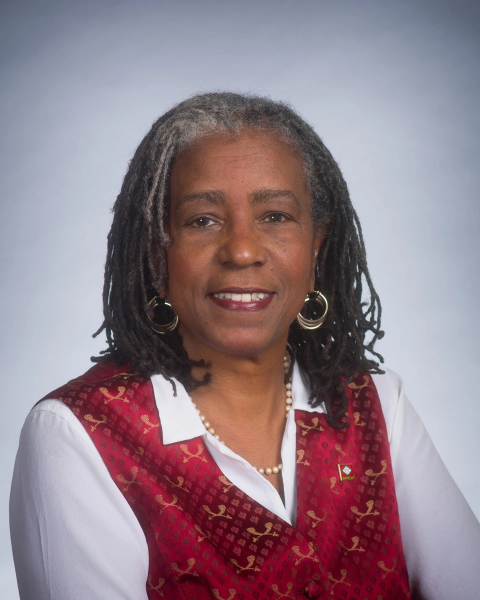 Sen. Stephanie Flowers is a WHOLE mood on this International Women's Day. Get into her EPIC speech about the Stand Your Ground bill, plus get the latest on the white man who attacked a black female McDonald's employee inside...
Today is International Women's Day and Arkansas State Senator Stephanie Flowers def makes us proud to be women!
Sen. Flowers, the only black member in the Senate Judiciary Committee, served up a fiery speech about the "stand your ground" laws that are on the verge of being passed in her state. This is case in point why women, especially women of color, are needed in law-making spaces such as state government. #BalanceforBetter
Before she could say anything, committee chairman Senator Alan Clark tried to rush her speech, but she was quick with a clapback: "I'll be as quick as I can, as quick as it takes to kill somebody, I guess," she responded. At that moment, we knew she was about to let them HAVE.IT.
Once she had the floor, she opened up about her fears for her son, who would be impacted by the new laws, if they are passed. She said living in Arkansas, she regularly feared for his safety. He is now 27-years-old. Sen. Flowers argued that the "stand your ground" law wouldn't be applicable for people of color, and that it would give gun owners who are not black the privilege to shoot people of color with no consequences.
"It doesn't take much to look on the local news every night and see how many black kids, black boys, black men, are being killed with these 'stand your ground' defenses that these people raise, and they get off," she said.

"I take issue with that. I'm the only person here of color, OK? I am a mother too. And I have a son. And I care as much for my son as y'all care for yours. But my son doesn't walk the same path as yours does. So this debate deserves more time."

"Do I have a right to stand my ground with some crazy-ass person walking around with a doggone gun?," she asked. "I don't know what the hell he intends to do. But I know I am scared, I feel threatened."
Sen. Clark then tried to silence Sen. Flowers and she was NOT having it.
"Senator," said Clark.

"Senator, shit," responded Flowers.

"I'm telling you, this deserves more attention," she said. "You want to come up here with all these NRA bills and all these bills that ALEC has. I'm talking about my son's life! And I'm talking about the lives of other black kids!"
Clark then told her, "Senator, you need to stop," but this only riled her up even more.
"No, the hell I don't," she responded. "What are you going to do, shoot me? Do what the hell you want to do, go ahead, but you can't silence me. You got your damn silence gun bill out the damn chamber today, but you are not gonna silence me."
YASSSSS! After she said what she had to say, she dipped out on the meeting. If our State Senators aren't cutting for us like this, they're not getting our vote in the next election. Period.
According to the Arkansas Democrat Gazette, the Republican-majority committee voted 4-3 against the bill, with three Democrats and one Republican in opposition. Senator Bob Ballinger, who sponsored the legislation, said he would revive it at a later time.
Get into this incredible woman's speech below:
Loves it!
In other news...
Remember the man who attacked the McDonalds employee (Yasmine James - above, middle), caught those hands, and the video went viral? If not, catch up HERE.
By the way, he kicked another female employee, Tateona Bell, in the stomach while she stood by the door as he exited the establishment.
Well, he finally went before a judge and was just sentenced to 2-months in jail, according to the Tampa Bay Times. We're shocked he received jail time, however, he's not going to spend much time there.
40-year-old Daniel Willis Taylor was sentenced to 60 days in jail and credited with 58 days already served after he pleaded no contest to two counts of battery. Oh.
The judge ordered him to stay away from the two women involved in the indicdent, as well as the McDonald's restaurant where the attack occurred.
Daniel Taylor - who is listed as "transient" on court documents - has to pay $1,000 in fines or volunteer almost 120 hours of community service, along with a mental evaluation and treatment.
Yasmine James - the McDonald's worker who beat him down after he grabbed her up - spoke out about the horrifying incident after lawyering up with two black female attorneys.
"It really scared me when he grabbed me. I didn't know if he had a knife, a gun or anything," Yasmine told The Grio after the assault. "He assaulted me, but he also kicked another girl in the stomach on his way out. He should've gotten more than a misdemeanor. To me that won't teach him a lesson at all."
The 20-year-old has teamed up with black female attorneys, Michele Rayner-Goolsby and Shannon Ligon, and has become an advocate for the the #LastStrawMovement: advocating against workplace violence & safety for woman & all workers.
"No one, especially a woman of color, should have to go through this at their place of business. No one should have to do it," Yasmine's attorney Michele Rayner-Goolsby told ESSENCE. "That shows that we can't even do the daily task without being attacked."
She has been on the front line, protesting for everyone to get justice:
A queen.
We hope she's suing his a** too. Two days in jail and a $1,000 fine definitely does not fit the crime he committed.
Photos: UAPB News/Instagram
​ ​
​ ​ ​