GUESS WHO'S BIZACK?! Kimora Lee Simmons Relaunches Baby Phat With Daughters Ming & Aoki Lee Simmons
​
Mar 10 | by _YBF
​ ​ ​ ​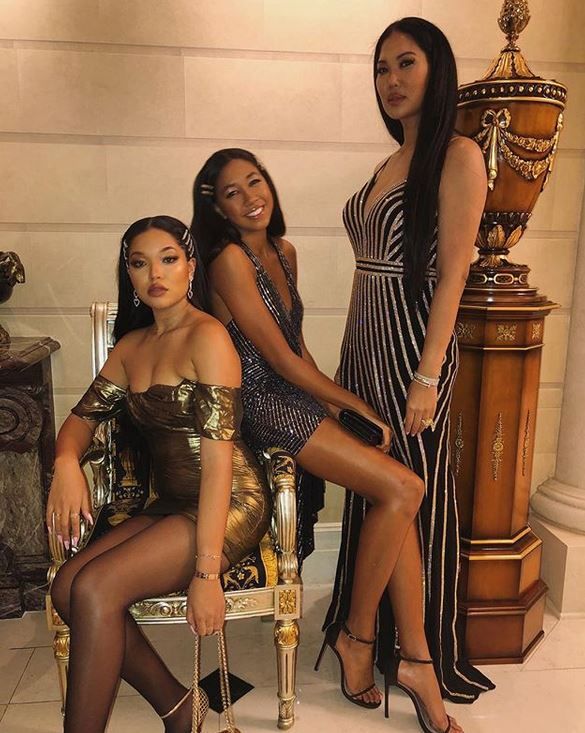 Kimora Lee Simmons is relaunching her iconic Baby Phat brand and she's bringing her daughters - Ming & Aoki Lee Simmons - on board to help. More inside...
Fashion mogul Kimora Lee Simmons - who we've noticed is going by Kimora Lee Simmons Lessiner these days - is bringing back her uber popular streetwear brand, Baby Phat. If you're old enough, you remember the Baby Phat bomber jackets, sweatsuits, and jeans with the sexy cat logo embroidered on the back. And those epic fashion shows.
Under the Phat Fashions brand (created by her ex-husband Russell Simmons), Baby Phat was def a staple on the fashion scene in the early 2000s (it launched in 1999) and it was one of Phat Fashions' most profitable brands with sales in excess of $1 billion. Phat Fashions was sold to Kellwood in 2004, and Kimora ended up parting ways with the company in 2010 after they fell on hard times.
Now, it's making a comeback.
The former model recently purchased the brand, although, she won't reveal the purchasing price.
"We had to hunt around to find it," was her answer to how much she had to cough up to get her brand back.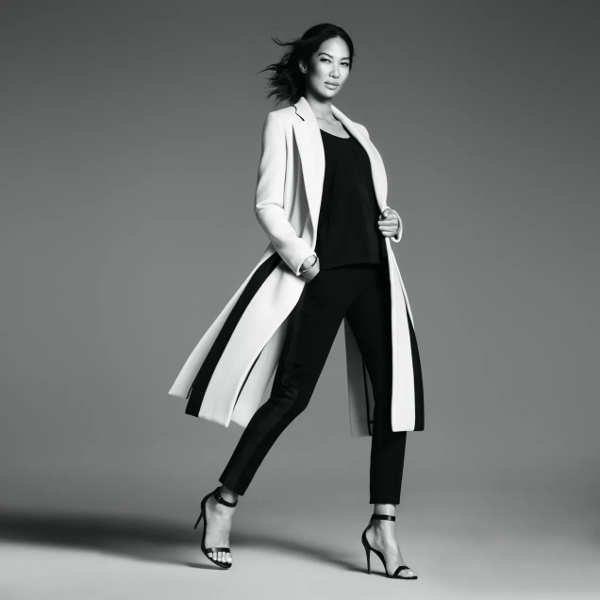 The mom/mogul revealed to WWD that her teenage daughters -Ming Lee Simmons & Aoki Lee Simmons - are the reason she wanted to relaunch the brand.
"It's perfect timing for this," she said. "Over the past several years, we realized the brand resonates with people and lives deep in their souls."
Kimora said young people like her 16-and 19-year-old daughters - who were a staple in the shows when they could barely walk - have a "need for messaging" that is similar to what Baby Phat did during its prime twenty years ago.
So, when can fans expect to cop pieces? Soon! The label is set to relaunch this spring. Here's what you can expect from the new line:
It will be a "mainstream sportswear" collection for Millennials targeted to the mid-tier retail level. She plans on tapping into her "amazing personal archive" as inspiration for the collection, which will have "retro" elements that will be modernized, as well as new looks.

So expect a hint of nostalgia — including the brand's signature Baby Phat rhinestone T — along with "new messaging," she said. "We're working fast and furiously and have a lot up our sleeves."

Leissner said a collaboration will also be part of the relaunch, but she is keeping the details of that under wraps for now.
The fashion designer - who still owns her high-end KLS women's collection - made the announcement as she joined UN Women and the Gender Innovation Coalition for Change to celebrate International Women's Day.
Peep her interview with Bloomberg Markets and Finance where she announces the relaunch and a new "She Innovates" initiative below:
Will you be dropping coins on Baby Phat 2.0?
BONUS:
Urban streetwear line FUBU is also relaunching this year.
Thanks to a new partnership with Century 21 department stores, FUBU founders Daymond John, J. Alexander Martin, Keith Perrin, and Carlton Brown have released a capsule collection available both online and in the store's Next Century space in their Lower Manhattan location. And that's just the beginning.
"We feel like we haven't touched the surface on how big it can be," Carlton Brown said in an interview with Complex, adding that licensing deals for suits, underwear, eyewear, a women's line, radio, and TV are also in play. "FUBU is not just a clothing line … it's a lifestyle that can play [in] many categories."
2019 is clearly the comeback year.
Photo: Kimora Lee Simmons
​ ​
​ ​ ​