Lupita Nyong'o Credits African-American Women For The Natural Hair Revolution, Explains Why She's Not Defined By Her Hair
​
Mar 10 | by _YBF
​ ​ ​ ​
Natural hair slayer Lupita Nyong'o graces the cover of Net-A-Porter's PorterEDIT where she talks about African-American women changing the hair game and learning to embrace her own natural hair. More inside...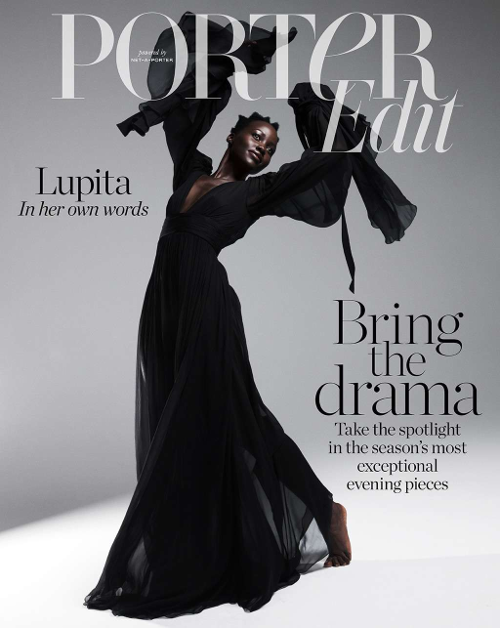 Lupita Nyong'o is no stranger to heating up the magazine circuit, whether print or digital. And she's not afraid of rocking her own natural coils for covers, photoshoot spreads, red carpets, and anywhere really.
Since she popped up on the Hollywood scene, the Oscar winner has been championing natural styles, serving up au natural hairstyles on the carpet, proving you don't have to have a head full of weave or wiggery to look chic, fierce and fabulous.
The Kenyan beauty covers NET-A-PORTER's weekly digital magazine, PorterEdit, where she credits African-American women for being at the forefront of the natural hair revolution.
"There's been a whole revolution, led by African America for sure, where we are embracing our natural hair texture and returning to a past glory," the 36-year-old dished to the magazine.
Not to be defined by her hair, Lupita - who stars in Jordan Peele's horror film US - loves to do different things with her hair with help from her hairstylist, Vernon François. He was the mastermind behind her Snopp Dogg-inspired look on the red carpet at the US premiere during SXSW.
"I don't feel defined by my hair, and I think that's why I like to play with it. I remember when I was a teenager in Kenya, I had relaxed hair and I decided on a whim that I was going to cut it all off and grow my hair natural. I'd been going to the same hairstylist for years – he was a Kenyan, like me, and when I went natural, he didn't know what to do with it. He was like, 'They don't teach us how to style natural hair in school.'"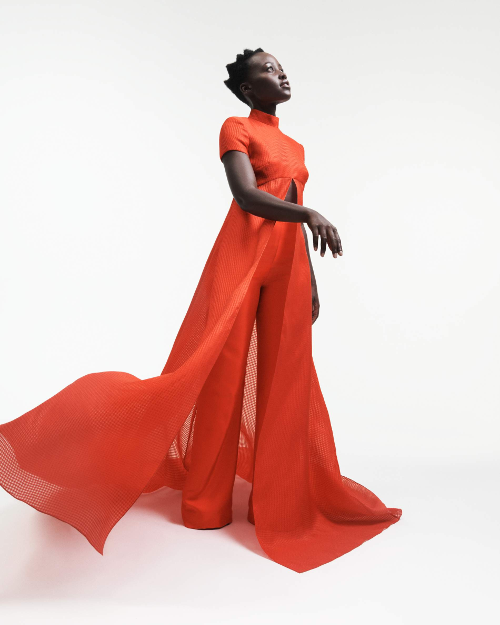 The Black Panther starlet said she'll see a hairstyle out on the streets, snap a picture of it, and will send it to her hairstylist to see if he can recreate with some of his own flare added to it. She said she hopes to show little girls who have hair like hers that they can get creative with their styles.
"My hairstylist Vernon François is great. Though [his styles] may be fresh, they're not original. We look at images [from the past], then apply it to who we are today. I think part of it is that when my previous hairdresser said he didn't know what to do with my hair, I didn't know what to do with my hair either, because I hadn't seen [what was possible]. I was just in Benin [in West Africa] and I saw this woman with a gorgeous hairdo and I took a picture of it. I was like, 'Okay, research.' When you see it, then you know it can happen and then you can make it happen. For me, the red carpet and [shoots like] this are opportunities to provide another image that can be a reference for some girl somewhere with hair like me to get creative."
At a young age, Lupita realized she was a feminist before she even knew the term.
"I come from a very sexist society [growing up in Kenya]. I did need to be conditioned for that kind of world, but it was always a step removed from my home life. My outlook from very young was that women can do whatever they want," she shared.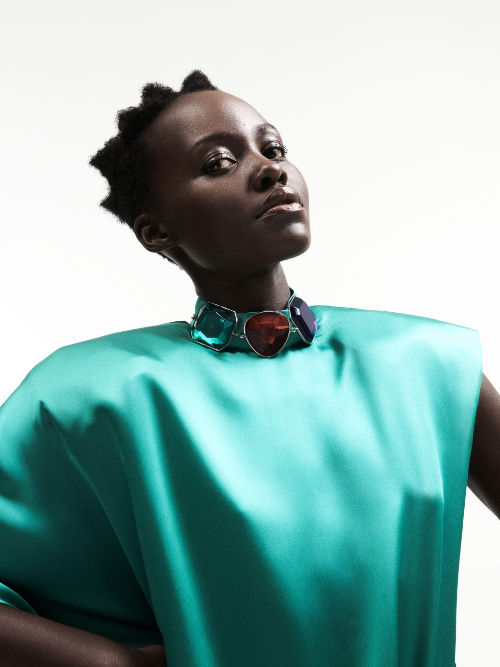 "I remember a teacher saying, 'You can't whistle. You're a girl,' and I was like, 'Yes, I can,' and I whistled some more. I didn't understand what he was saying. I was a tomboy. I would climb trees. But it was like, 'Don't climb trees. You're a girl.' I'm like, 'But my feet work. Why would I not want to climb a tree?' I was just raised different. My mom used to work for the International Planned Parenthood Federation, so she's always been involved in women's issues. My father raised us without any regard to our gender. I was a feminist before I knew that was a term. When I heard Chimamanda Ngozi Adichie's speech, We Should All Be Feminists, I was like, 'Oh, I'm a feminist. That's what I've been talking about all this time.'"
Cute.
You can read her full interview here.
Also, check her behind-the-scenes interview during her photoshoot here:
Photos: Paola Kudacki via Net-A-Porter
​ ​
​ ​ ​