B2K Kicks Off The Millennium Tour! It's Nostalgic With Some Grown Man Swag + 'Lean On Me' Singers STILL KILLING IT!
​
Mar 12 | by _YBF
​ ​ ​ ​
B2K is back like they never left. Go inside to see the fellas kick off their Millennium Tour, plus listen to the "Lean On Me" bathroom singers sing the school's song at Eastside High inside...
If you were unsure about copping tix for B2K's reunion tour, this post may help you make up your mind.
B2K is back like they never left, except this go around, they're grown grown. And doing grown man things on stage.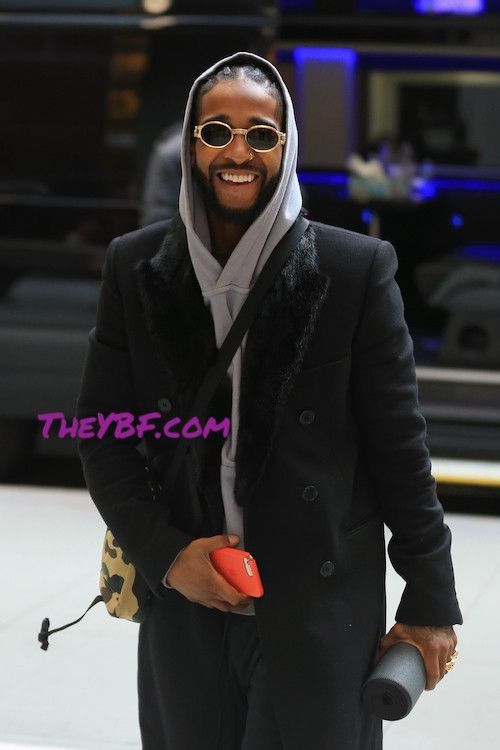 After the Millennium tour was announced in December, alleged drama with the fellas made waves online and we thought it was going to get canceled before it even started. Y'all remember that drama with Omarion's kids' mother Apryl Jones hanging out with her "friend" Fizz. You'll recall, Fizz's son's mother Moneice Slaughter sounded the alarm on social media when she revealed Fizz and Apryl were dating. The girls hopped on IG Live for a screaming match and more. It was a mess.
Then, Pretty Ricky singer Pleasure P got arrested for a DUI.
The fellas - Omarion, Fizz, Boog and Raz B - isn't letting anything get in the way of this tour. And our inner pre-teen is happy about it. Especially after seeing these videos streaming down our timelines. Not only is B2K reuniting, Mario, Pretty Ricky, Lloyd, Bobby V, Ying Yang Twins and Chingy are all hitting the stage as well.
During their show in NYC, Lloyd brought Ashanti out. So it loks like the tour will feature several surprises as it travels across the nation.
Get the nostalgic feels with B2K 2.0 and the others below:
Whew. Chile.
Below is a longer clip from their first show in Pittsburgh:
Last night...
B2K singer Raz B announced he was leaving the tour because their ex-manager Chris Stokes is around. He eventually deleted the clip and then announced he will continue with the tour.
So, are y'all going or nah?
BONUS:
"Lean On Me" was released 30 years ago. We're getting old!
To celebrate, the "bathroom singers" who didn't know how to sing the traditional East Side High School song reunited in the now-famous bathroom at the school in Paterson, New Jersey. The fellas - who are in a group called Riff - were shooting a new music video titled, on the set of our new music video titled, "Dedicated" Check it above.
Photo: Raz's IG
​ ​
​ ​ ​