HE'S OUT! Soulja Boy RELEASED From Jail After Being Arrested For Probation Violation
​
Mar 15 | by _YBF
​ ​ ​ ​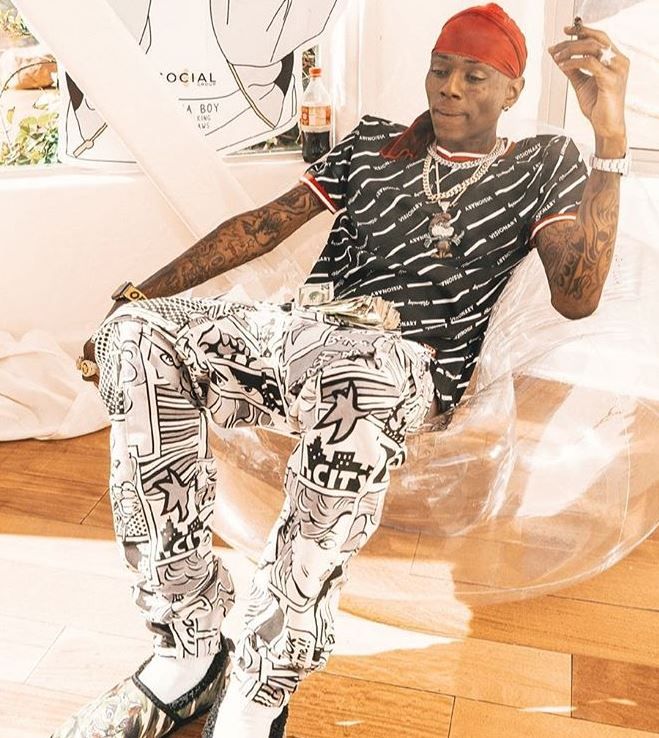 Soulja Boy is behind bars (again) for allegedly violating his probation. All the deets inside...
UPDATE 5:30PM EST:
Soulja Boy was just released from jail after violating his probation when cops found ammunition in his home. He wasn't there long, but it sure looks like he had a rough time while inside. The rapper hopped on Instagram Live to announce his release and quickly deleted the clip. However, it was caught before he did.
In the clip, he kept repeating himself, so here's most of what he said:
"I'm out n*gga. I just got out of jail and I'm going to be performing at the Clippers game. On my mama, this sh*t a'int gone stop. I had the biggest comeback of 2018, bra. No jewelry, no chain. They took all my jewelry. I'm not going out like [Tekashi] 69! Y'all got me f*cked up, bra. I was in the county with the Bloods and the Crips."
Soulja confirmed he will be performing tonight at the Clippers vs. Bulls game during halftime.
----------------------------------------------------------
Soulja Boy's 2019 takeover just took a hit.
The 28-year-old rapper was reportedly arrested today for a probation violation. And cops pulled a fast one on him.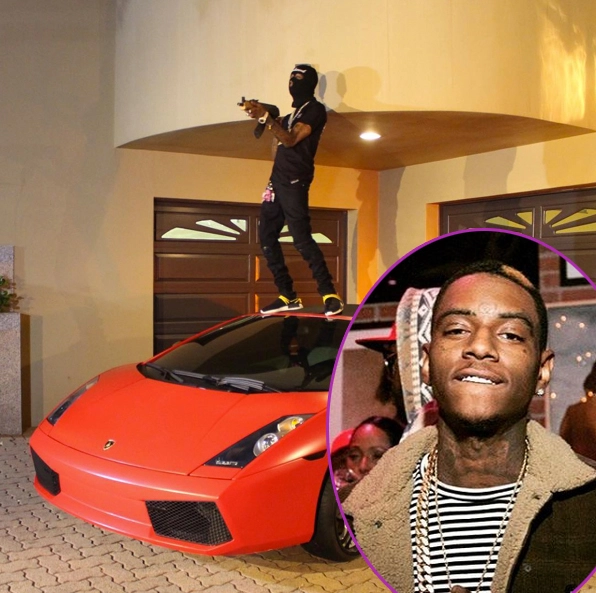 According to TMZ, the "Crank Dat" rapper went to see his probation officer this morning in San Fernando Valley. As soon as he walked through the door, they threw cuffs on him, and hauled him off to jail. So, what happened?
Well, Soulja has been on probation after he was convicted on weapons violations eight years ago. Then, his probation got extended after he got in trouble a few years ago. In 2016, the rapper was doing the most on social media (above), posting up photos of himself with his gun collection while threatening people online. Someone tipped off police, they searched his home, and he was arrested.
Last month, he found himself in trouble again after a woman made claims that he held her hostage in his garage, which he denied. Cops executed a search warrant and found ammunition, which he's not allowed to have due to his probation terms.
Here's how they pulled a fast one: Instead of arresting him right after the search, they decided to wait until he came in for his probation meeting (today) and that's when they nabbed him. He's currently in jail in Van Nuys and he's set to appear in front of a judge later today.
He's supposed to perform at the Clippers vs. Bulls game tonight. Fans will have to wait and see if he shows.
By the way, he was also arrested in 2014 for possession of a loaded weapon. This guy...
Right before his arrest, he tweeted:

Get ready for the #FreeDraco Twitter campaign...
Photos: Soulja's IG
​ ​
​ ​ ​