Tweet Is TIREDT! Airs Out Shady Church Folks + Daughter Shenice Says Pastors Slid In Her DMs Trying To Smash
​
Mar 26 | by _YBF
​ ​ ​ ​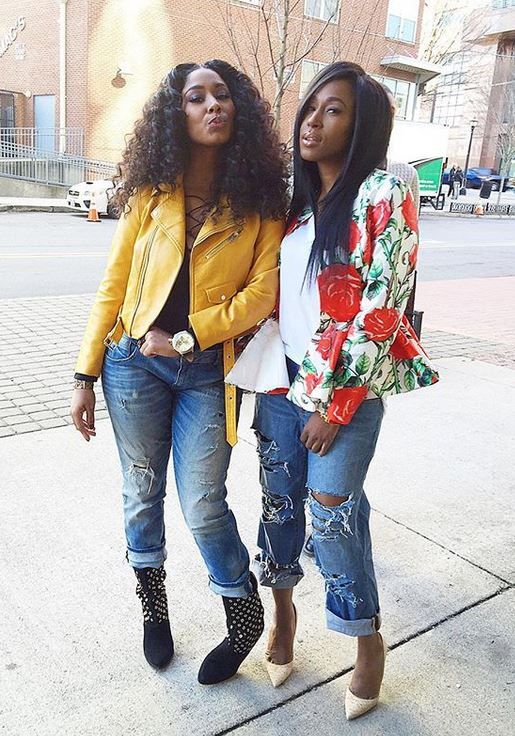 Tweet is totally over the church and is venting her frustrations with her daughter Shenice. See their one-on-one discussion about shady "church" business inside...
Singer Tweet is fed all the way up with the church and she's letting everyone know it.
The R&B songbird hopped on IG Live with her daughter/singer Shenice to share how she REALLY feels about the "church." The Charlene singer -who broke up with Pastor Jamal Bryant last year - opened up about how people judged her after she decided to go back to secular music after giving her life to Christ.
Tweet's daughter is looking to make her mark on the music scene, but it seems she's battling with straddling the fence between singing secular music or gospel music and what it means to live your life as a gospel artist/Christian.
"Baby girl, speak your truth because I am," Tweet told her daughter. "I'm sick of it. Enough is enough. I'm tired. And it's coming out in the music, it's coming out in the interviews, it's coming out. I'm not shading nobody, I'm telling my truth. Church has been the worst. I will NOT do church anymore."
Tweet said she loves God, she'll continue to praise him, but she's not stepping in anyone's church anymore because it is turning into more of a "business" than a place for healing.
"I'm not giving 10% to nobody," she continued. "Enough is enough. Continue to speak your truth, honey. I'm just sick of church."
Shenice then revealed pastors/bishops/elders of the church would be chatting her up in DMs asking to take her out for drinks. Oh? She said she would have to remind them who they are because they would get mad inappropriate in their conversations. Lordt. Not surprised though.
Peep their conversation below:
Tells us your thoughts in the YAPPA app below! It's like Facetime for comments. Post your audio and video messages to Yap to us and each other about the latest YBF stories!
Photos: Shenice's IG
​ ​
​ ​ ​