Michelle Obama's Memoir Sells Nearly 10 Million Copies, Set To Become The Best-Selling Memoir In HISTORY!
​
Mar 27 | by _YBF
​ ​ ​ ​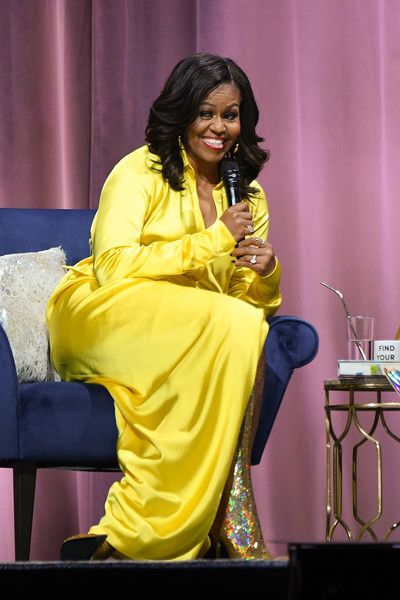 FLOTUS Michelle Obama is set to make history yet again. Deets on her memoir's EPIC sales inside...
Melania has new record-breaking material to steal. Michelle Obama is set to make history yet again and everybody's taking notice.
The former First Lady's memoir "Becoming" could become the biggest-selling autobiography ever. "Becoming" has sold nearly 10 million copies since it was released in November 2018, according to the parent company of publisher Penguin Random House. That Midas Touch.
Soon as it hit shelves, the candid memoir became a best-seller and is one of the most poplar books of the decade. It's reported Mrs. Obama was paid an advance of more than $60 million from Bertelsmann's Penguin Random House division. Bag secured.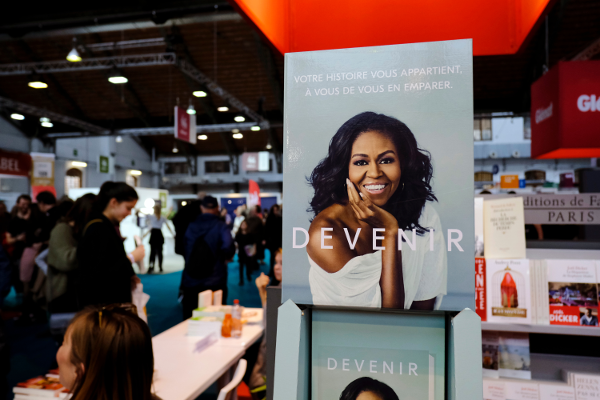 Becoming sold more than 725,000 units in all formats and editions in the U.S. and Canada on the first day of its publication. According to Penguin Random House, first-day sales (including preorders) represent the largest single-day sales total for any book published in 2018 by the book publishing company, the world's largest trade publisher. Work!
"We believe this could be the most successful memoir in history," said Thomas Rabe, the chief executive of Bertelsmann, a parent company of Penguin Random House, according to the Wall Street Journal.
After the book was released, FLOTUS went on a massive international book tour, which sold out arenas. She chopped it up with A-listers like Oprah, Robin Roberts, Tracee Ellis Ross, Sarah Jessica Parker and more. And she's still making her rounds.
By the way, former President Barack Obama is also writing a White House memoir, which the publisher hopes will be released later this year.
Congrats FLOTUS!
Photos: Getty/Alexandros Michailidis / Shutterstock.com
​ ​
​ ​ ​