Is This Viral Outrage About A Mom Bringing Her Kid To A City Girls Concert - That Ended In A Brawl - A Double Standard?
Mar 29 | by _YBF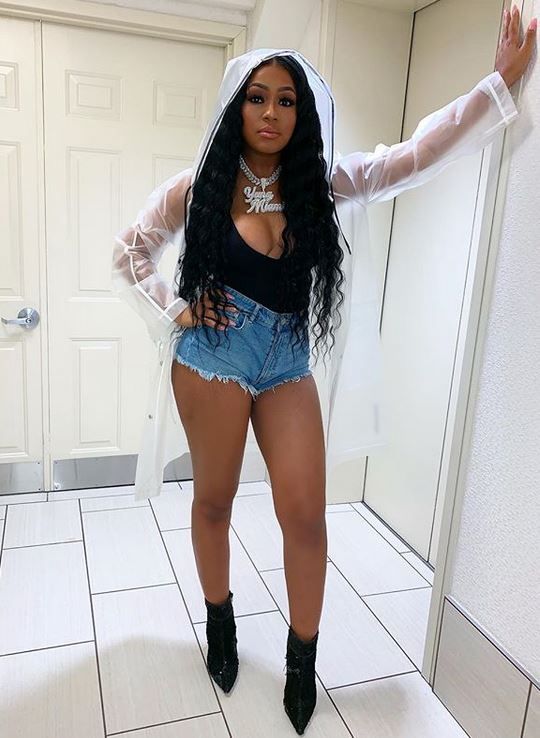 A mother took her daughter to a City Girls' concert in Virginia and folks are dragging her for it. But, is is a double standard? Let's discuss inside...
Last night, the City Girls - well, Yung Miami since JT is still currently behind bars - hit the stage in Richmond, Va.
Ish hit the fan during the concert and a fight broke out. In a clip Yung Miami posted to her Instagram account, you can see folks fighting in the background:
Another close up video was also posted on the internet but we won't share here.
Not only are people going in about this foolish fight, but also about the mother who brought her daughter to the show.
Now, the mom is being dragged on social media for her parenting choices. One person bashed the mother on Facebook for bringing the child to the show, especially since it was a school night. Not to mention, the fight that broke out during the show.
The mom clapped back at all the haters bashing her online. She argued kids hear curse words all the time and if she wants to take her daughter to a show, she will:
We assume she meant cussing.


The mom posted several photos of herself with her daughter before heading out to the show. The daughter appears to be between 10-12-years-old. Based on comments she made on social media, it seems the mom's other child may have got caught up in the fight drama and her younger daughter may have jumped in. The comments suggested they all were allegedly involved in the fight.
So we have to ask, is the outrage over a mother bringing her daughter to a City Girls concert a double standard? Folks aren't going off when people bring their kids - even thouse in highschool who certainly aren't yet 18 - to male rap concerts, so why is the City Girls thing a debate? We highly doubt the audience of Future, Blueface, Lil Baby (or Lil ANYBODY) concerts consist solely of grown adults.
Kids are often brought to rap concerts - right or wrong. Especially these younger mumble rappers' concerts. That's who buys their music, afterall. So why is it only an issue when they're in attendance at a City Girls' concert? Even if the mother is wrong in this situation (although there was no age limit to attend this particular concert), if people aren't mad across the board at parents who do this, isn't that problematic? Shouldn't they be mad at the promoters and venues and artists who allow underage kids at the shows?
Share your thoughts below! Post an audio or video message in the Yappa app. It's like Facetime for comments!
EXTRAS:
1. Lil Wayne pays off massive $14 million tax bill. STORY
Photo: Yung Miami's IG