LOVE YOU, MA! Ciara, T.I., Ashanti, LaLa SALUTE Their Moms & Moms Everywhere, Share Best Advice From Mom At VH1's 'Dear Mama' Event
May 05 | by _YBF
It's that time of year again when celebs gather together to salute their moms and moms everywhere for doing what they do best. Go inside to see flicks of Ciara, T.I., LaLa Anthony and more with theirs moms at VH1's "Dear Mama" event...
Mother's Day is a week away, but YBF celebs are celebrating early.
VH1's annual "Dear Mama: A Love Letter to Mom" event went down at The Theatre at Ace Hotel in downtown Los Angeles, CA. The annual mother's day celebration was hosted by Anthony Anderson and La La Anthony, and featured performances by Ashanti, H.E.R., Luke James, Monica, Shai and SWV along with special presentations and appearances by Ciara, T.I., Tameka "Tiny" Harris, and more.
Before it airs tomorrow, we've got a peek at everyone there.
"The Greatest Love" singer hit the carpet with her mom, Jackie Harris, and her grandmother, Gladys Stewart, for the special tribute.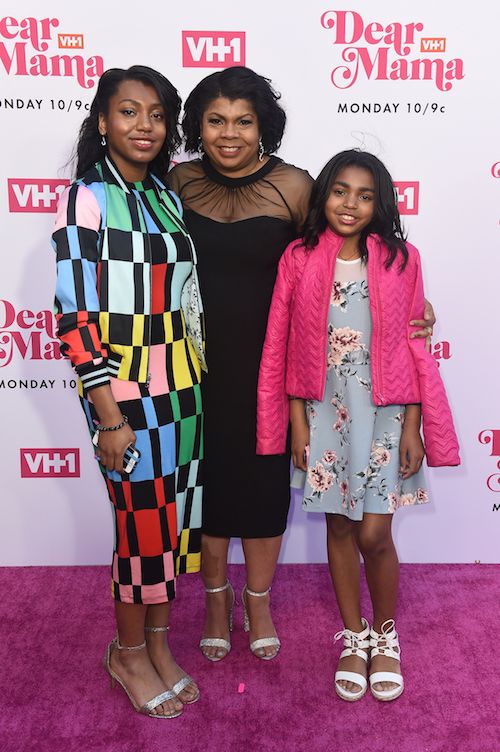 Ciara, on behalf of #SeeHer, will honor deserving moms for the strides they've made in support of the group's mission of increasing accurate representation of women and girls in advertising and media. One of those moms being celebrated was CNN correspondent April Ryan, who brought both of her daughters to the event and celebrated her mom, who died last year.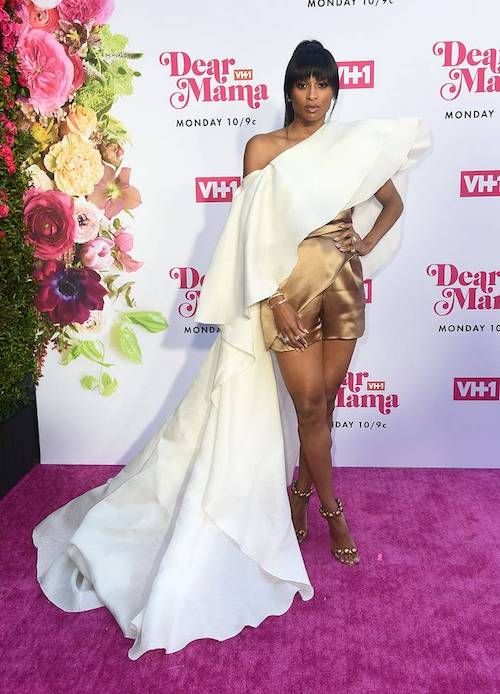 The mom-of-two stunned in an ivory billowy top paired with silk champagne shorts by Stéphane Rolland. On the carpet, she shared the best adivce her mother has given her.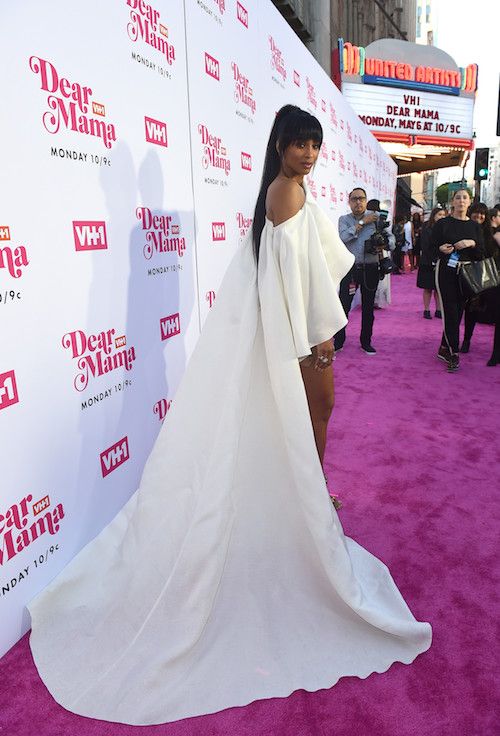 "The best piece of advice was [about] motherhood," CiCi shared. "When I was going to enter mommyhood she was like, 'Don't worry. Everything will fall in place.' That was really comforting to know because you're so curious about this thing that you've never experienced before. It's very foreign to your mind and your body and with motherhood that is true, it just falls into place. You don't need to worry about the process."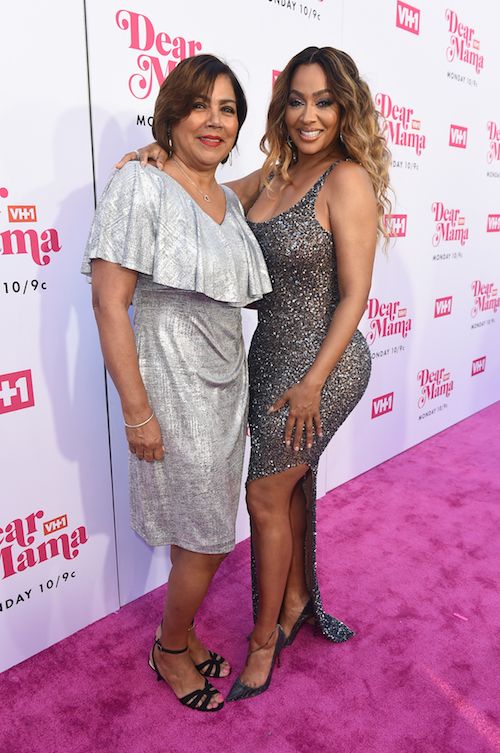 Before hitting the stage to host the event, LaLa Anthony dazzled on the carpet in a Yousef Aljasmi gown alongside her mother, Carmen Surillo.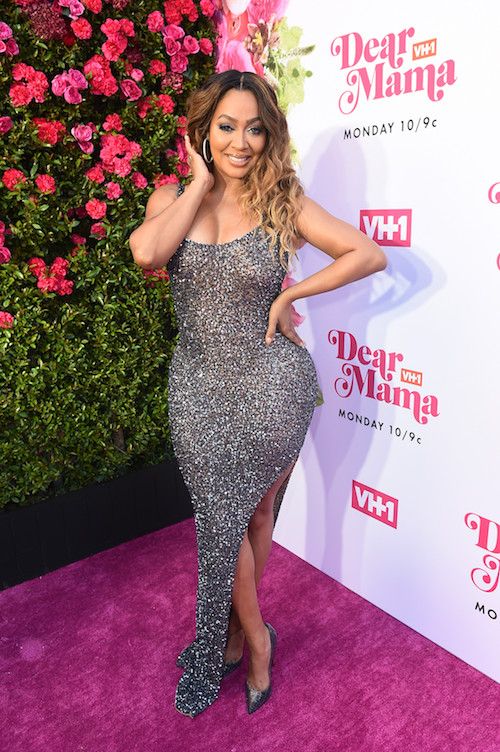 "This is the third year that I've hosted this, and it's such a great night honoring moms…so many great performances," the "Power" star told Variety. "It's just a night that's about them and I just love to be a part of that. As a mom, there's no handbook. You just have to know your child and do what you think is best. That's what I do with Kiyan. You have to trust your gut and go with the flow."
This year, "black-ish" star Anthony Anderson co-hosted the celebration alongside curvalicious LaLa.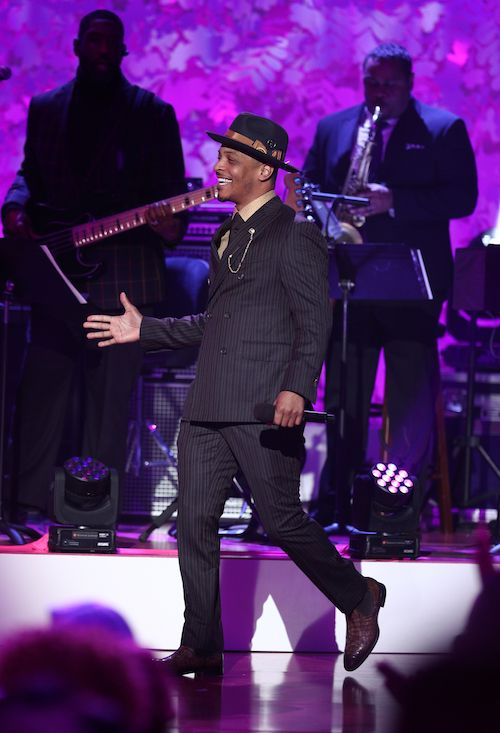 Rapper T.I. made an appearance to salute his late sister, Precious Harris, who succumbed to injuries from a major car accident a few months ago. He also gave props to his wife Tameka "Tiny" Harris, her mother, Dianne Cottle-Pope, and his own mother, Violetta Morgan.
Tip & Tiny's daughter Heiress Harris was also in the mix to celebrate the women in her family. Adorbs.
After saluting the special women in his life, T.I. awarded a $25,000 scholarship to a single mother in the room in honor of his late sister. Paying it forward.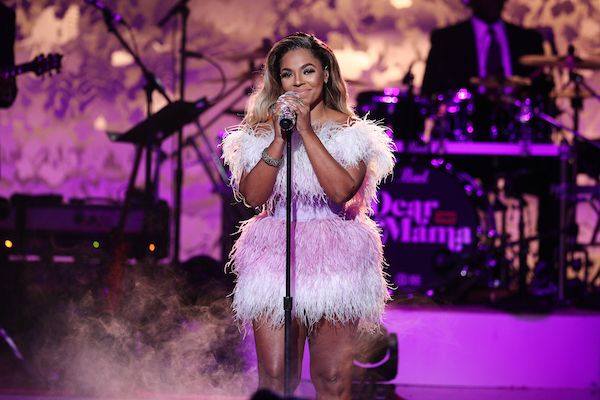 Singer Ashanti was tapped to perform, serenading the audience with her classic track, "Foolish."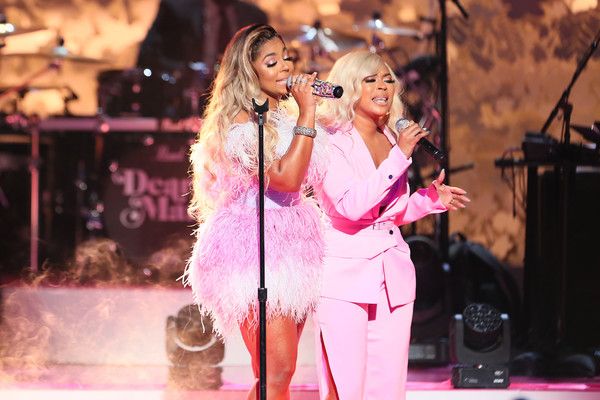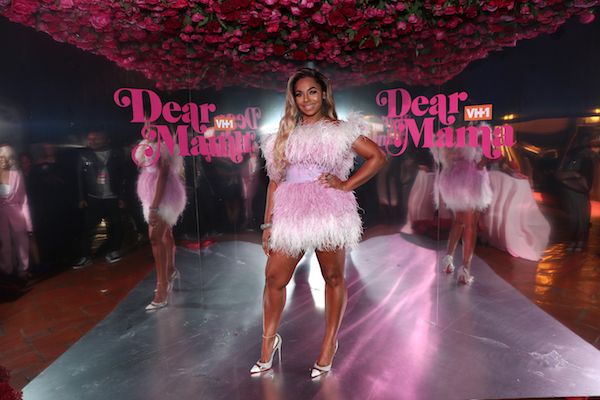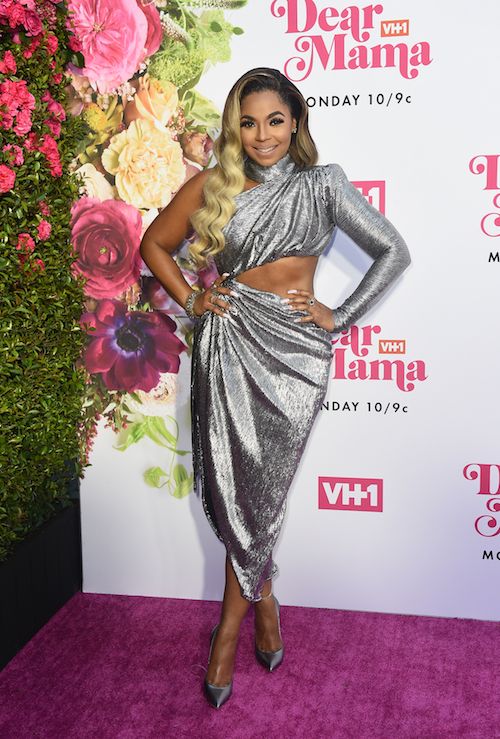 Ashanti rocked a frilly frock on stage and slayed this metallic cut-out number on the pink carpet. Her mom Tina Douglas is the orignal momager so we know she had plenty to say.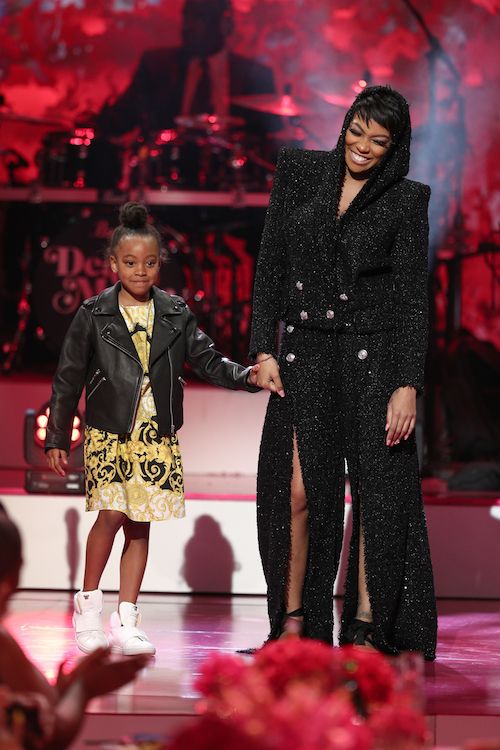 R&B songbird Monica hit the stage with her daughter Laiyah Brown (styled in Versace) to perform "Angel of Mine" as a tribute to her mother.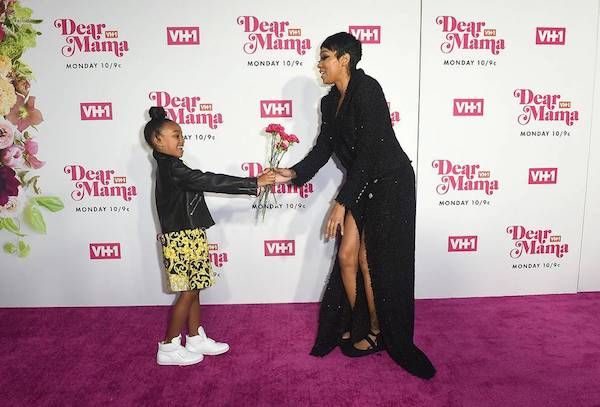 Following news that she was getting a divorce from her estranged husband Shannon Brown, Monica announced a new album titled Chapter 38 is coming soon.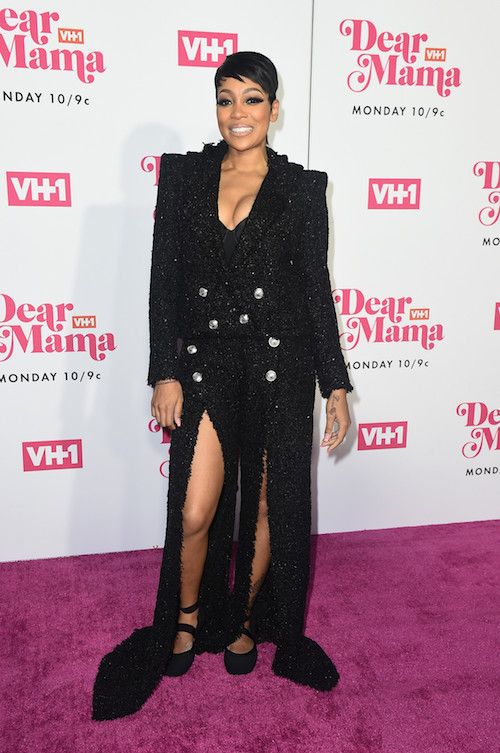 Monica recently had surgery on her feet and has been wearing medical boots in her social media pictures. She said the surgery was hell for her, but she's pushing through. We wish her a speedy recovery.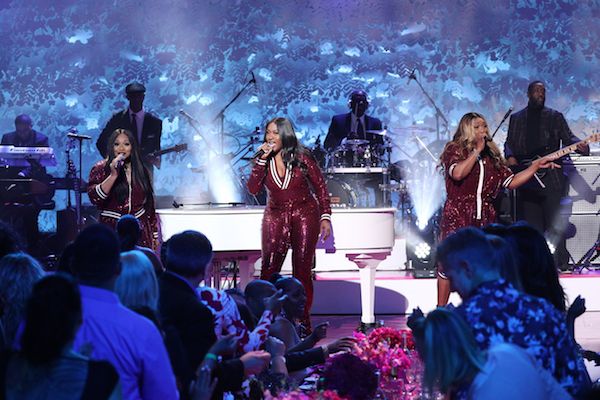 '90s feels!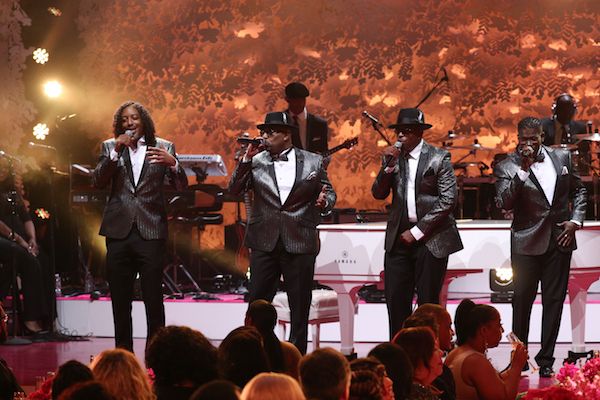 SWV and Shai hit the stage for performances of "Brown Eyes" and "So Into You" respectively.
Looking good fellas.
Singer H.E.R. paid tribute to her mother with a special performance of Donny Hathaway's "Song for You." She used to sing this song to her mother when she was 8 years old.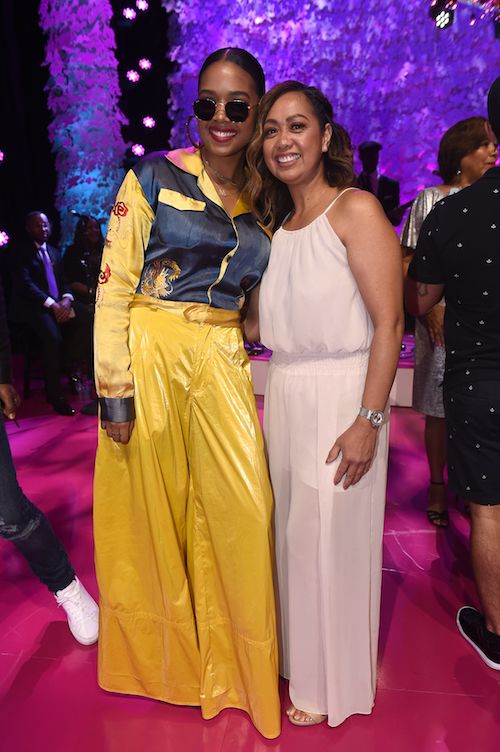 Cute.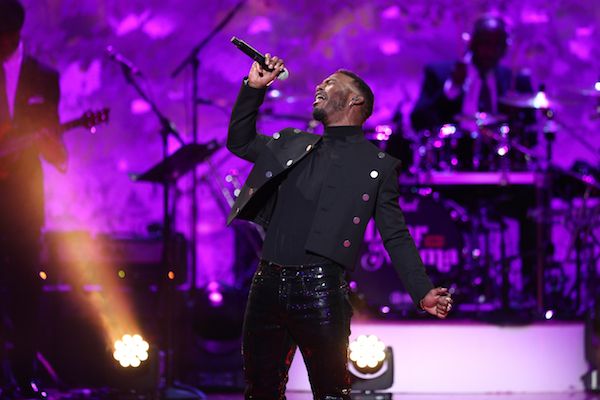 Singer/actor Luke James hit the stage to pay tribute to his mother after hitting the pink carpet with her: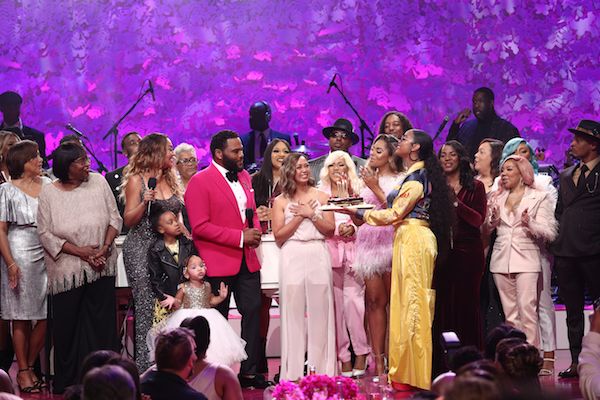 At the end, all of the performers came back out on stage to sing "Happy Birthday" to H.E.R.'s mom, who the songstress said "doesn't look a day over 25." Aww!
You can tune in to see VH1's "Dear Mama: A Love Letter to Mom" when it airs Monday, May 6th at 10PM ET/PT.
EXTRAS:
1. Word has it, judge Jennifer Hudson has quit "The Voice: UK". STORY
2. Stevie Wonder stopped eating dinner and hopped up on stage to jam with a musician named Nelson Cade at a restuarant this weekend. WATCH
Photos: Jordan Strauss/John Salangsang for VH1