QUEENS RECOGNIZE QUEENS! Lil Kim, Mary J. Blige Turn Up With Stylist Misa Hylton At 'The Remix: Hip Hop X Fashion' Doc Premiere
May 05 | by _YBF
Lil Kim and Mary J. Blige stepped out to celebrate with stylist Misa Hylton during the Tribeca Film Festival in NYC. Get into their women empowerment session and more inside...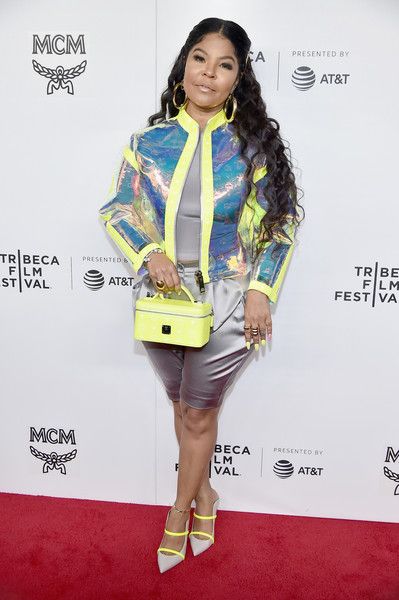 Celebrity stylist Misa Hylton was celebrated as a visionary who helped mesh Hip Hop and fashion during its humble beginnings.
Luxury lifestyle goods and accessories brand, MCM, hosted the world premiere of "The Remix: Hip Hop X Fashion" documentary at Tribeca Film Festival in NYC recently.
The film traces the origins of fearless, full-color Hip Hop style and explores the women and male allies who have transformed fashion through Hip Hop, according to the press release. From the Bronx to the runways of Paris, the film leads with the journey of renowned fashion architect and new Global Creative Partner at MCM, Misa Hylton, as one of the first stylists to meld streetwear with haute couture. The film delves into Hylton's most recognized fashion looks with her muses including Lil' Kim, Mary J. Blige and Missy Elliott. Furthermore, the documentary reveals the global cultural impact influenced by the fashion world with iconic fashion trends and styles from female designers and stylists working behind the scenes.
We want to see this!
"I wanted to be involved in The Remix because it's a woman's story. They wanted to show the powerful part that women have played in the intersection of style and music, specifically hip-hop," she told The Hollywood Reporter. "Because you always hear the boys' stories and all the men who've contributed. But for me to get an opportunity to share my story was really dope."
Everyone rolled through in their hottest MCM ensembles for the celebration, including the lady of the hour. Misa rocked custom MCM which she paired with Malone Soulier heels.
Fashion designer Dapper Dan came out to show support, posing it up alongside Misa and her daughter Madison Star, also decked out in MCM.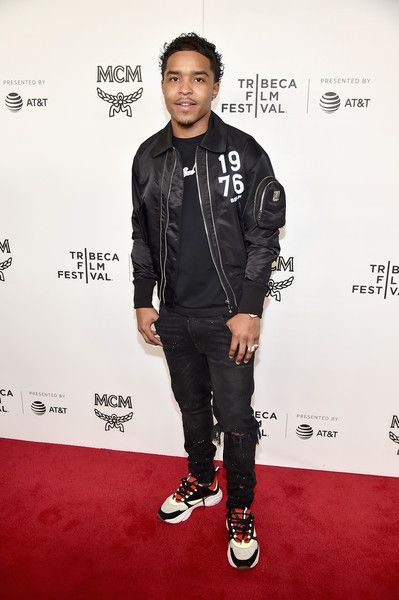 All of Misa's children were there to show love, including her sons Justin Combs and Niko Brim. They also rocked MCM 'fits.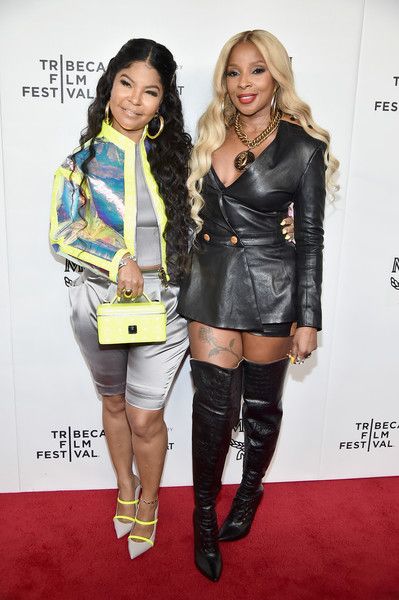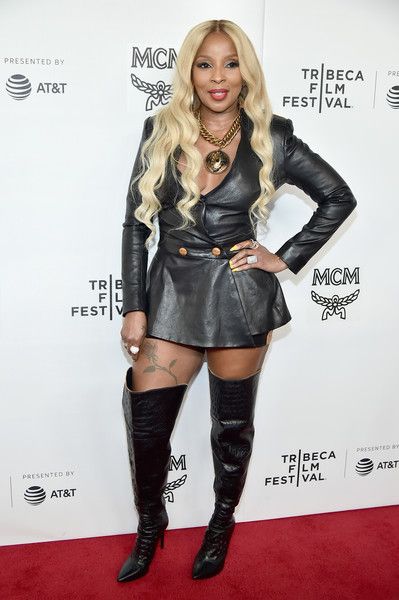 Singer Mary J. Blige was in full glamazon mode whens he rolled up on the red carpet in her leather MCM x Misa Hylton ensemble and thigh high leather boots. HOT!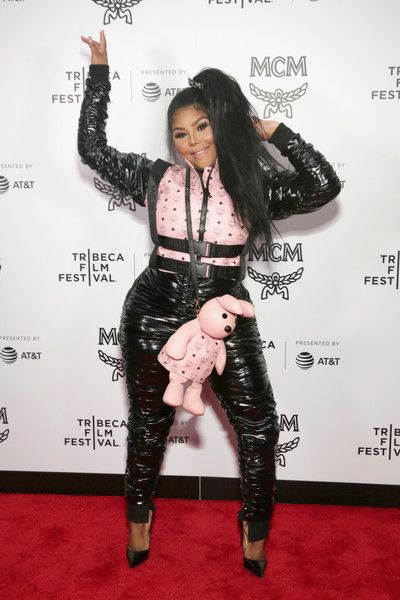 Rapper Lil Kim served up a fun look with her powder pink Teddy Bear bag. She posed it up in this pink-and-black MCM x Misa Hylton look before hitting the stage.
Wakanda BAE Winston Duke was in the mix. 2019 has kicked off to an epic start for the actor as he starred in US and Avengers: Endgame. Both movies did incredible numbers at the box office.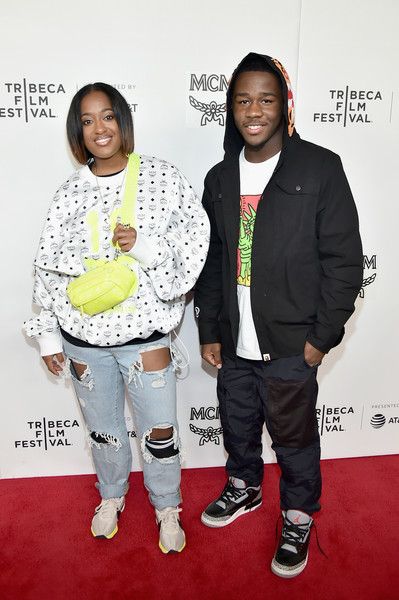 Rap star Rapsody kept it comfortably cute in MCM.
Oh, hey girl! Total singer Keisha Epps turned heads in a neon ensemble paired with a sparkly MCM bag with tassels.
Cardi B's sister Hennessy posed it up in an MCM outfit with MCM accessories.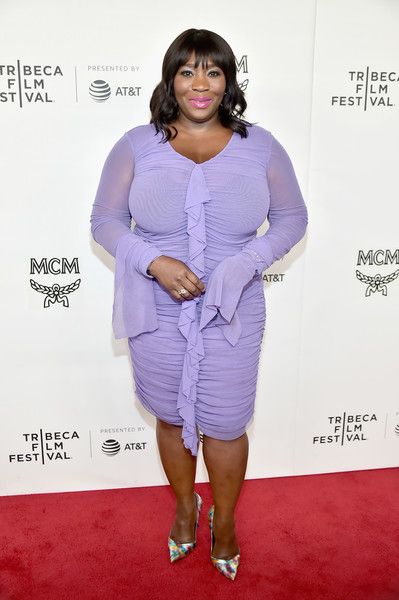 TV personality Bevy Smith was laced in a lavender ruffeled midi dress with printed pumps.
Inside...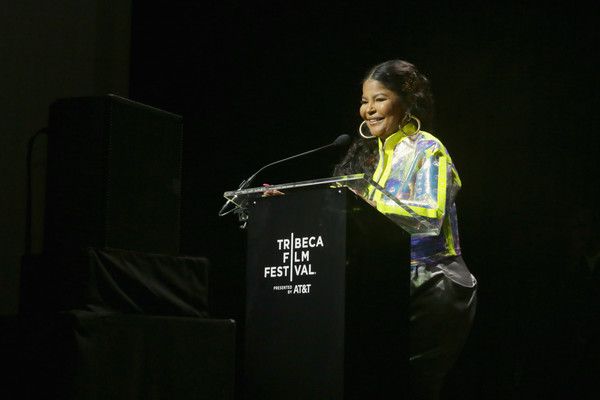 Misa hit the podium to thank everyone for the outpouring of love. Then, it was time for the turn up: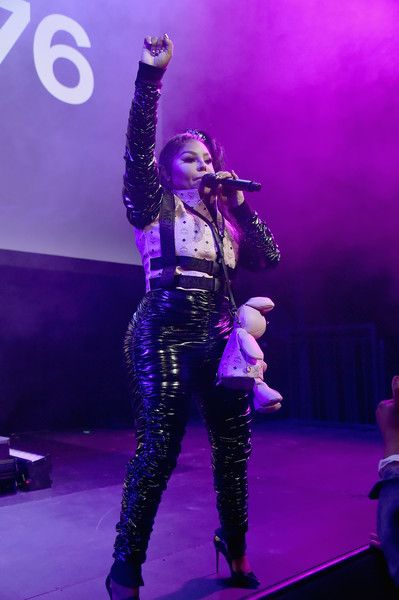 Lil Kim had everyone on their feet as she ran through a medley of her hits.
Mother-son love. Aww!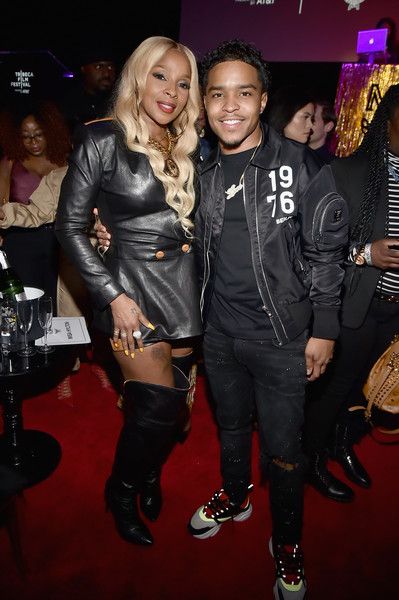 Diddy's son linked up with his mom's friends Kim & Mary during the party.
We see you, Winston.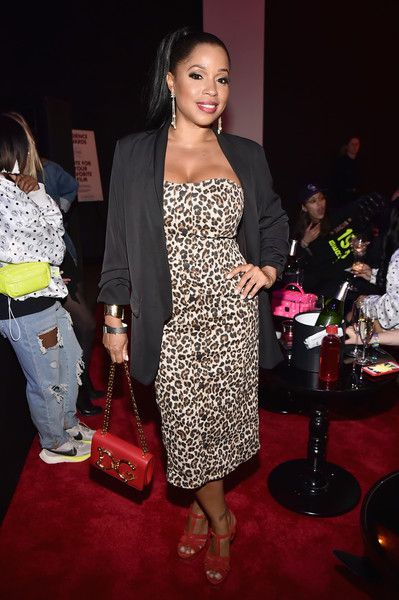 Author Mashonda Tifrere posed it up in a leopard print Veronica Beard dress.
DJ Beverly Bond was on the 1s & 2s.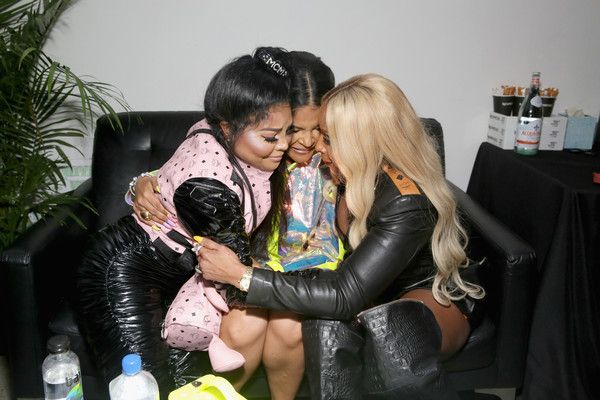 Sisterhood!
Photos: Getty