What In The Grey Sweatpants Is T.I. Doing To The Internet?!
May 05 | by _YBF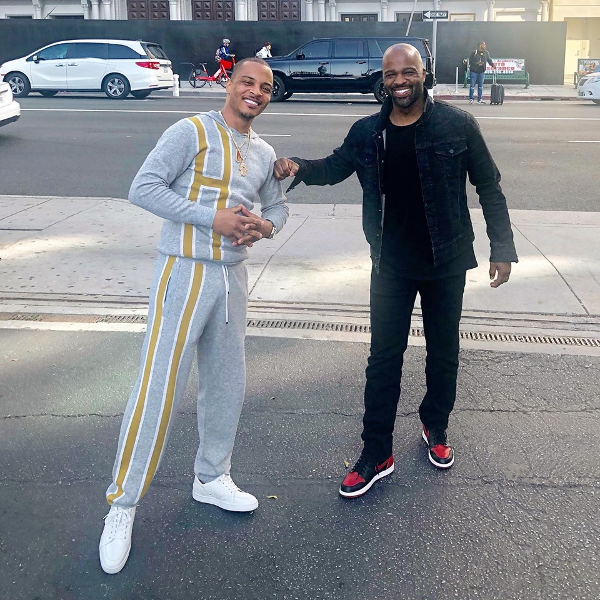 T.I. is seemingly serving up BDE in a new photo that's floating around on the Internet. Let's discuss inside...
Oh, heeeeey "Tip."
Rapper T.I. has the ladies doing a super zoom in on a new flick that's making its rounds on the Internet. Hideoki Bespoke's founder Dedrick Hideoki Hagiwara Thomas ran into the "Dime Trap" rapper on the streets of LA, snapped a flick and posted it to social media.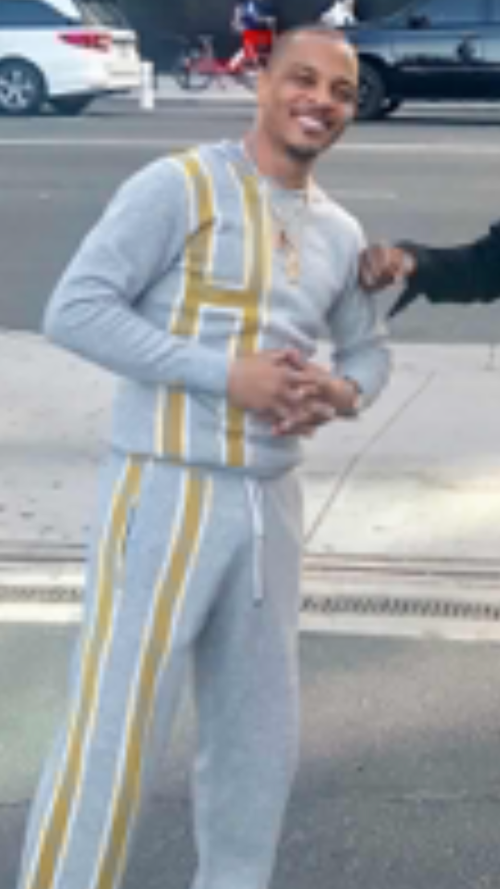 Now, folks are smizing and squinting to see what Tip is working with in these grey sweatpants. Several folks have commented that the ATL rapper is serving up BDE (big d*** energy), while others believe something is in his pocket, like his cellphone. The internets are in a whole tizzy over this.
It's kinda hard to tell. Either way, women - and men - are losing it and commenting that THIS must be the reason his wife Tameka "Tiny" Harris won't ever leave him, even after his infidelity. Oop.
Keep your judgment about if we're objectifying men. This post aint for you. We should be told Thank You for this type of hard hitting research.
What do you think? Actual print or just something in his pocket?
Swipe through the weekend gallery of Fab Flix to see what else T.I. was up to.
Photos: Hideoki Bespoke's FB