WTF Was Going On At Rolling Loud Festival?! Lil Wayne Cancels Show + NBA Youngboy Reportedly Shot At, Girlfriend Injured + NBA Baller Josh Jackson Arrested
​
May 13 | by _YBF
​ ​ ​ ​
A whole lot off foolywang popped off in Miami over the weekend during the 2019 Rolling Loud Festival. Get it all inside...
Miami was NOT the place to be this past weekend. All types of drama popped off, leaving one man dead, a few others injured, an arrest and more.
Ish first popped off when rapper Kodak Black was reportedly arrested at the Hard Rock Stadium in Miami Gardens during the 2019 Rolling Loud festival on state and federal firearms charges. ATF, Miami-Dade Police Northside Gang Unit, and US Marshals were reportedly involved in the arrest.
Right after, Lil Wayne decided to pull out from performing at the festival. The reason? He didn't want to get searched by the festival police. He said he wasn't about to be subjected to a search to simply do his job. Peep his tweets below: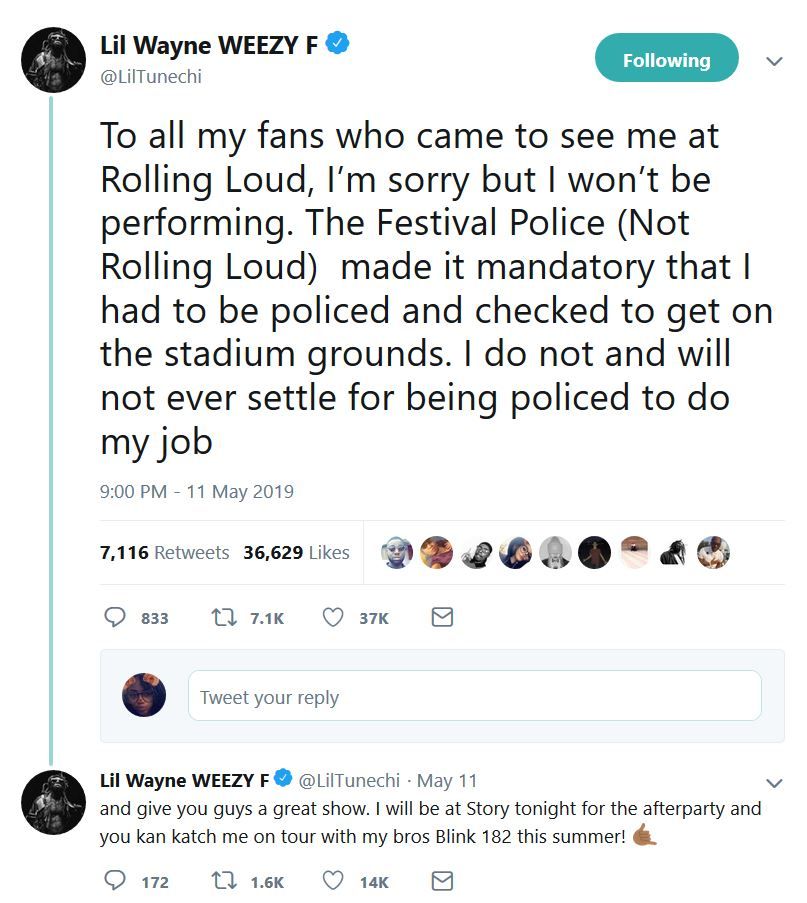 Hmmm...IF Wayne had something illegal on him, why not just give it to someone else to hold while he performs? Sounds like he didn't want to get arrested like Kodak did.
In other drama...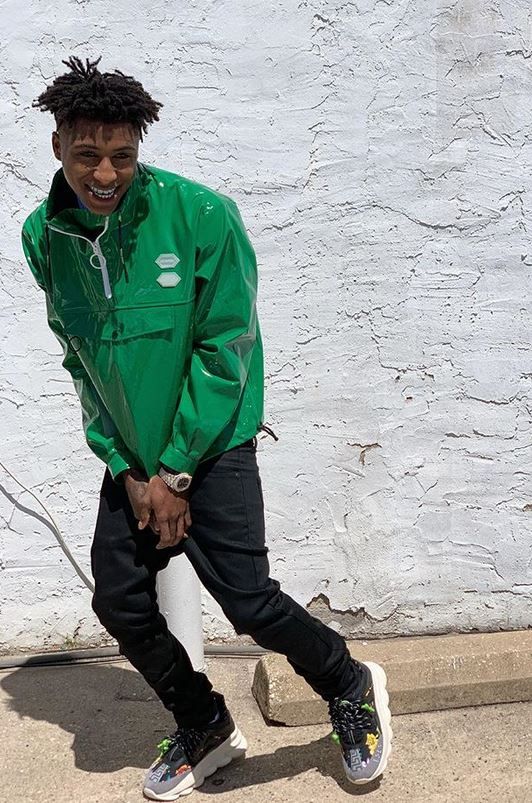 Rapper NBA Youngboy was reportedly shot at in Miami on Sunday at the Trump Beach Reort hotel, leaving one man dead and one woman injured. Details about the shooting are trickling in and local news stations claim the shooting stemmed from a violent altercation between NBA Youngboy and rapper Tee Grizzley's entourages.
Both rappers were scheduled to hit that Rolling Loud stage. Although Youngboy and Grizzley collaborated on the track "Hard Body," they apparently had a falling out over money.
The slain victim was reportedly an innocent bystander. 43-year-old Mohammad Jradi was working at a Hertz Rental Car on Collins Avenue when he was fatally struck in the head by a stray bullet. Tragic.
The 19-year-old woman who was injured has been identified as NBA Youngboy's girlfriend named Kay Marie. She reportedly suffered a gun shot wound to the arm and is currently in stable condition. TMZ now has footage of her post-shooting and NBA Youngboy rushing to her side, then rushing her to a car before police stopped them. She was then transferred into an ambulance.
Today, Tee Grizzley posted a picture from his Rolling Loud performance with the caption, "I told @rollingloud I'm not performing if I can't bring my gun in"
SMH!
Youngboy hopped on Instagram today too, posting a picture of himself with the caption, "I had forgot to pray moments before,it was counted for though. #TOP"
Back in February, Youngboy was arrested for possession of marijuana and for allegedly having his female friend - Starr Thigpen - beat up a hotel maid. Get those deets HERE.
Police are also investigating another shooting that took the life of a Chicago rapper. Rapper AAB Hellabandz was shot and killed outside of a Miami Beach nightclub on Saturday, according to CBS Miami. Hellabandz was one of two victims shot outside the Cameo nightclub around 2:30 a.m. Saturday. The other man is currently in stable condition at Jackson Memorial Hospital's Ryder Trauma Center and expected to survive. Rapper Lil Durk hopped on Twitter to mourn the loss of his friend.
Rip to my dawg love you 4ever hella Bandz

— DURKIOOO (@lildurk) May 11, 2019
So sad and unnecessary.
More foolywang material...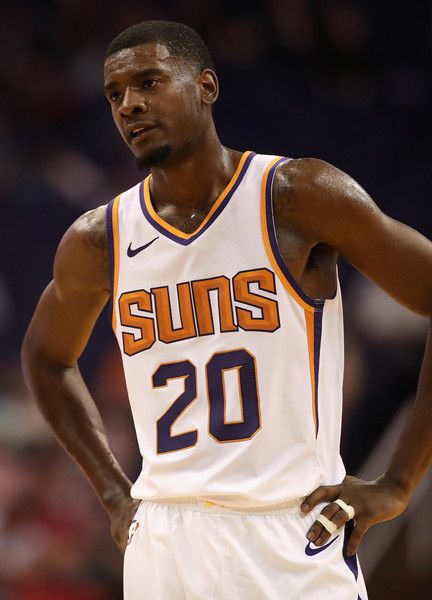 Phoenix Suns forward Josh Jackson was doing the absolute most in Miami over the weekend.
The 22-year-old NBA player was arrested for allegedly refusing to leave a VIP area at the Rolling Loud Festival. He was charged with felony escape and resisting arrest after a bizarre incident.
According to reports, Jackson was asked to leave a VIP area since he didn't have a pass. He allegedly left the area, returned, and then refused to leave. Soon after, a police officer came over to desculate the situation. He was reportedly told to sit on a golf cart, but ran off when the officer wasn't looking. Lordt. Not long after, he was loacted and taken to jail. This guy....
Jackson was released on $1,000 bail Saturday. His next hearing is June 10th. He wildin' out during the NBA offseason.
As for celebs who kept it drama free: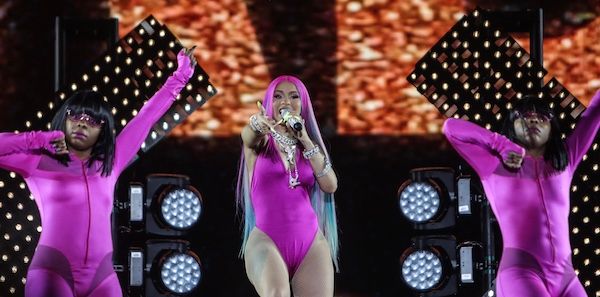 Fresh from her Fashion Nova collection launch party, Cardi B hit the stage during the Rolling Loud Festival.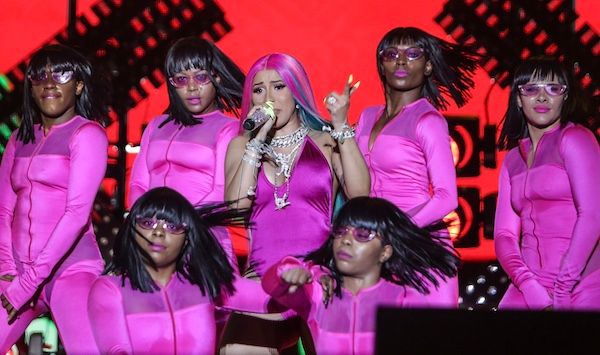 She ended up winning the Best Performance Award during the festival:
The "Money" rapper busted out some of her stripper moves when she hit the stage at LIV Miami nightclub:
Later...
Cardi reunited with her hubby Offset in the club.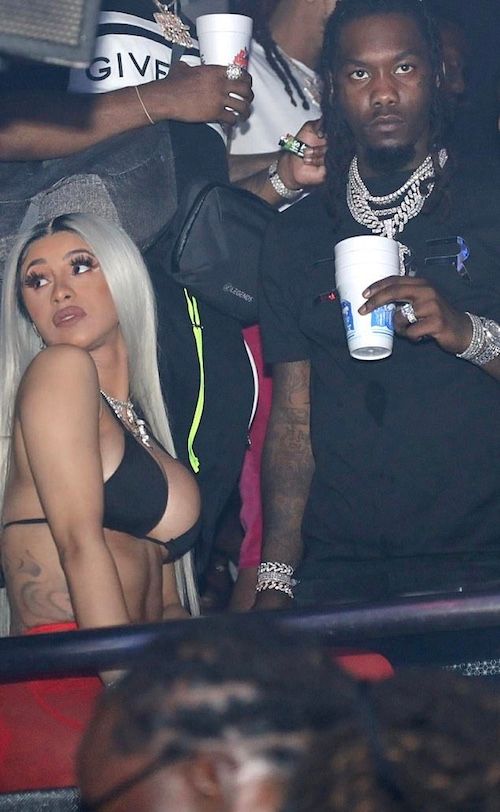 Back at Rolling Loud...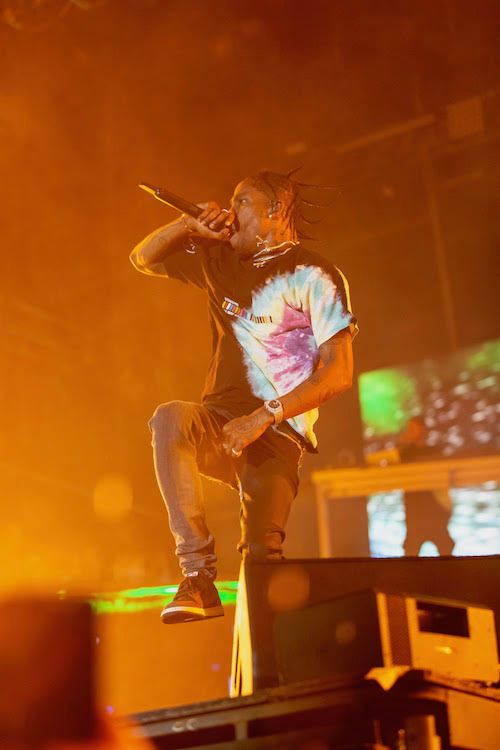 Travis Scott brought his ASTROWORLD to Rolling Loud.
Back at LIV...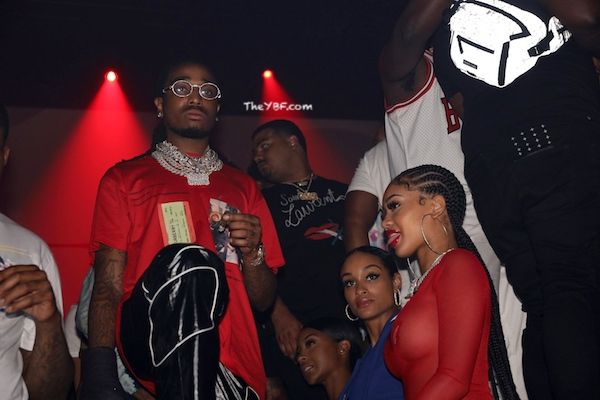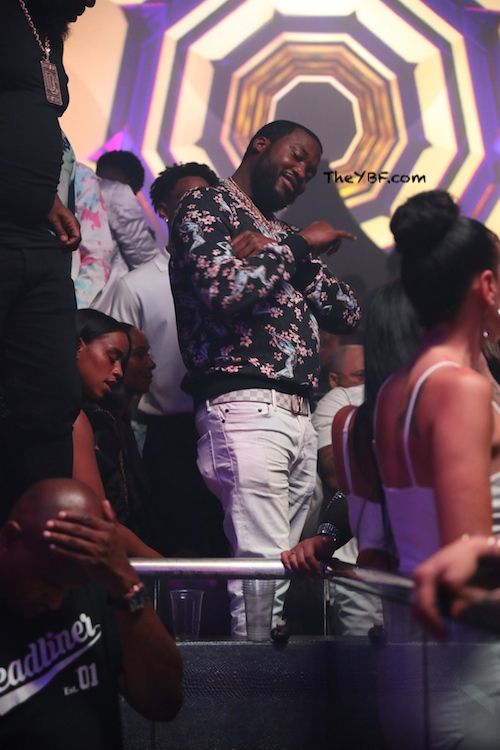 Rapper Yo Gotti, Migos rapper Quavo, his girlfriend/rapper Saweetie, and rapper Meek Mill were in the mix to turn up with Waka Flocka, Blueface, and OT Genasis. Thankfully, it was a peaceful night in LIV and nothing popped off.
Photos: Randy Miramontez / Shutterstock.com /NBA Youngboy's IG/Getty/ExclusiceAccess.net/Instar
​ ​
​ ​ ​