FROM ZADDY TO DADDY: Trey Songz Confirms He Just Had A Son - Find Out His Name!
May 17 | by _YBF
It's official! Trey Songz is a dad of a baby boy. Find out his name inside...
Nope! Trey Songz wasn't trolling. He's really a dad!
Mr. Steal Your Girl had social media in a tizzy yesterday when he posted a picture of a baby's foot with a blue heart emoji. Folks quickly assumed it was his baby, but we all know how celebs like to play these social media games, so we weren't quite sure he if he was actually a new dad or if he was messing around.
Well now, there's no room for assumptions. He IS the father!
Not long after posting the baby's foot (and another post of the baby laying on his chest that he deleted), Trigga put up a flick of his precious baby boy, revealing to the world that he is, in fact, his on. The first-time dad also shared the baby's name: Noah.
In the caption, he wrote "we are blessed." It's unclear who "WE" is since he hasn't revealed the mother of the child, but they're happy.
Check it: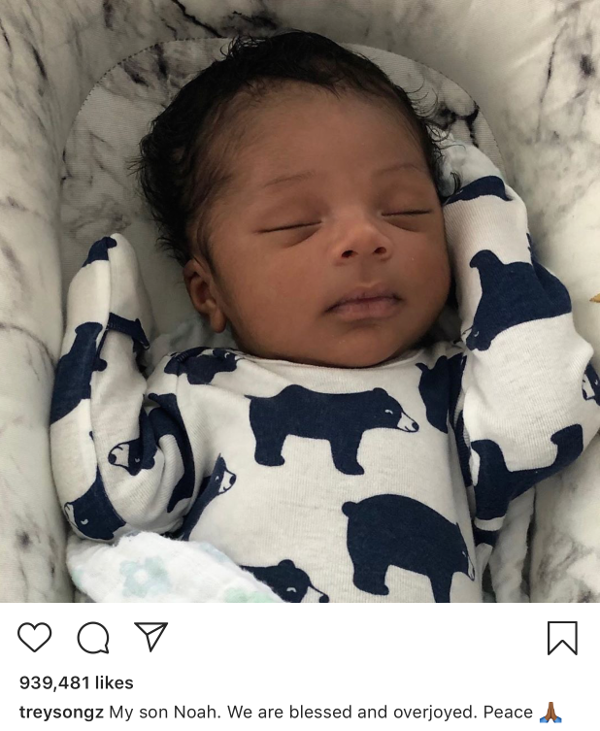 Too cute!
In case you missed, see what his former rumored girlfriend Lori Harvey posted in response and what Trigga's mom said HERE.
Congrats!
EXTRAS:
1. The birthplace of Meghan Markle and Prince Harry's son Archie has been revealed. STORY
Photos: Kobby Dagan / Shutterstock.com